What if Apple's rumored Amazon Echo competitor isn't a new Apple TV? What if it's…the iPad?
During the WWDC keynote, Apple mentioned the Apple TV being used as a "Home Hub" for controlling your HomeKit devices, both when you're in the house, and when you're away. Since it's always on, always online, and logged in to your iCloud account, the set-top box can act as a bridge between your HomeKit gear and your iPhone when you're outside of your home network.
But what if you don't have an Apple TV? Just keep an iPad running iOS 10 plugged in! Apple confirmed to SlashGear that iOS 10 will let an iPad act as the Home Hub, as long as it's always plugged in and connected to Wi-Fi. iOS 10 will come with a new Home app from Apple, and Siri can control HomeKit gear for you too.
iOS 10 isn't compatible with the first-gen iPad, iPad 2, and first-gen iPad mini, so if you have an iPad 2 lying around, it can't be the Home Hub. And if you're going to buy a new device, the Apple TV is still cheaper, starting at $149. But it's great that we have a choice.
Is there an Echo in here?
Amazon's Echo, which sells for $180, can do more than just control smart-home devices. Its voice-activated assistant, Alexa, can also add items to your shopping list, play music, provide weather reports and news updates, and connect you with third-party services like Kayak, Fitbit, and Uber. Guess what—Siri on an iPad running iOS 10 will be able to do a lot of that too.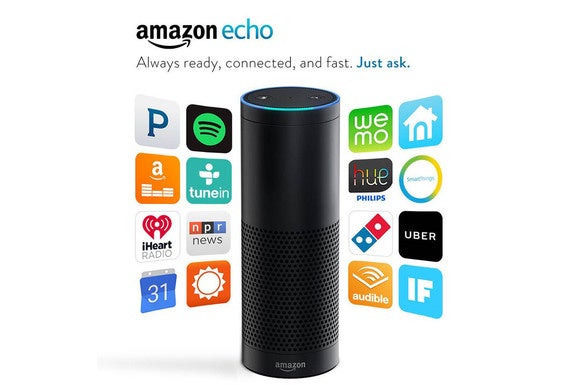 Third-party developers are getting a Siri SDK, to link Apple's voice assistant to six classes of apps. You can already ask Siri about the weather, sports, your calendar, and so on. Filling in the gaps between what Siri can do in iOS 10 and what Alexa or the Google Assistant inside the Google Home device is doable, probably in a few software updates.
There's still a hardware gap—Echo and Google Home both feature built-in speakers for playing music, as well as powerful microphones to pick up your voice commands from anywhere in the room. The iPad has speakers and a microphone already, and AirPlay and Bluetooth for sending music to compatible connected speakers nearby. Perhaps Apple could roll out an add-on microphone, similar to Amazon's Echo Dot, that can connect to the iPad (wirelessly or not) to beef up its listening capability, and perhaps boost the sound too if a speaker is included. Update: Or Apple could even use the much-better microphones already in our iPhones and Apple Watches to relay Siri commands to the Home Hub.
Between Siri's improvements in iOS 10, and Apple's flexibility in providing two ways to connect to HomeKit devices from outside your network, the company might not need a brand-new standalone Echo competitor after all.