JPEGmini Pro is a handy Mac application for reducing the size of JPEG image files with virtually no distinguishable difference from the original. At the time, it offered no way to optimize files directly out of my favorite image editing software, but I'm happy to report this oversight has now been addressed.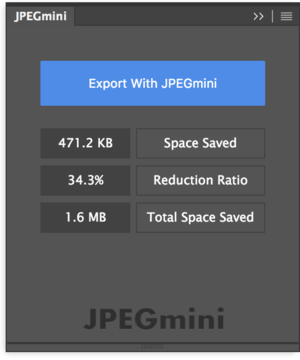 One-click save
In addition to a standalone application and Adobe Lightroom plugin, JPEGmini Pro now includes an extension for Adobe Photoshop CC 2015 and higher. Rather than save files using Photoshop's cumbersome native export options, generating an optimized, high-quality JPEG file can now be done in just one click.
The JPEGmini extension opens in Photoshop as a sparsely populated panel with a single blue button. Clicking Export With JPEGmini saves the current file to the location of your choice without needing to fiddle with any quality settings. Best of all, the extension works with any file open in Photoshop, an improvement over the standalone application, which is limited to processing JPEG source files only.
Big savings
In addition to the export button, JPEGmini Pro for Photoshop also displays the amount of storage space just saved (also presented as a numeric "reduction ratio" percentage) and total space savings to date. It's easily become my favorite way to save high-quality JPEG files from Photoshop for all but the rare occasion when I want more control over the end results.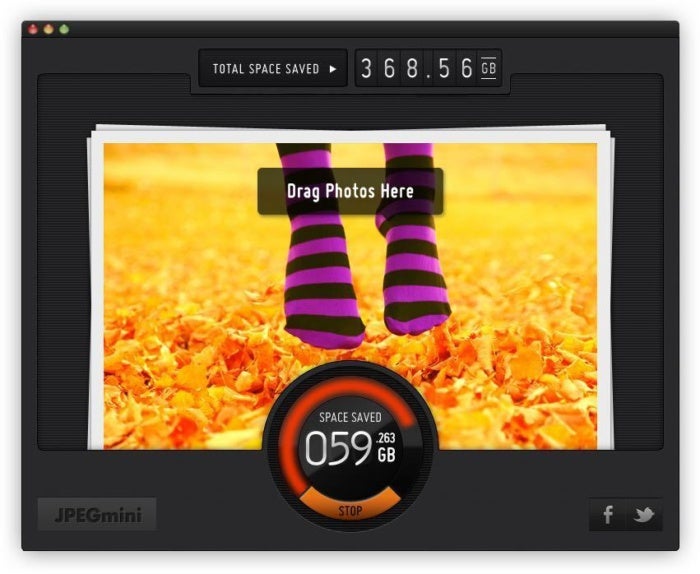 While there's still no OS X Photos extension support, the developer is working to make the software less expensive to own. JPEGmini Pro is now $50 cheaper in a bundle with the standalone application, Photoshop extension, and Adobe Lightroom plugin. (Sadly, there's no way to buy the extension alone.)
Bottom line
Smaller, optimized JPEGs from any source file in Adobe Photoshop makes JPEGmini Pro more useful—and now, more affordable than ever.