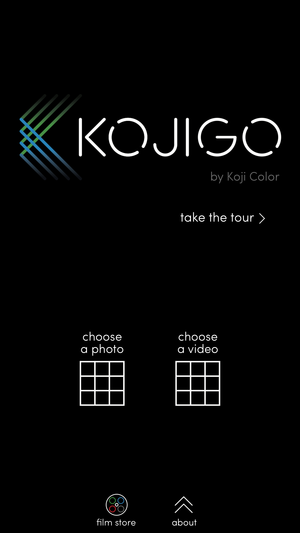 Instagram may have popularized the "faux film" look on mobile, but Hollywood has to create it the hard way. As any filmmaker will tell you, the talents of a good color timer are crucial to creating the right atmosphere or mood for a feature film, and the process is far more involved than choosing the right preset.
True colors
Koji Goi ($3 on the iTunes Store) is a stripped-down mobile version of the company's film emulation plugins for Mac and Windows. Like Koji Advance ($199) and Studio ($799), Koji Go taps the talents of Dale Grahn, the veteran color timer responsible for crafting the look of Steven Spielberg's Saving Private Ryan, Francis Ford Coppola's monumental Apocalypse Now Redux release, and hundreds of other films.
Compared to those efforts, a mobile app might seem far less ambitious. The developers took thousands of light measurements striking film, which were then handed off to Grahn to work his magic. The result is a set of 19 authentic filters to make iPhone videos and photos look more professional. (Sadly, there's no native iPad support.)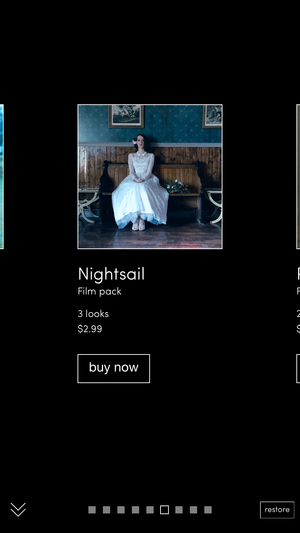 Only three filters are included with purchase: Classic, Low Contrast, and Warm, which is likely to disappoint users accustomed to Instagram's plentiful (and free) catalog. The others are offered via in-app purchases for $1 each or in packs of two or three, with no option to buy everything at a discount.
Modest expectations
Koji Go is a straightforward and simple affair: Choose a photo or video, then use on-screen arrows or slide your finger across the bottom to preview each filter. That includes those that haven't been purchased, although you'll need to buy in order to save or share to other supported apps using the iOS 9 extension.
There's also an Advanced tab, a deceptive name considering you only can only adjust density and temperature, with no way to save modified presets. For an app that prides itself on authentic, professional results, this is a disappointment. Koji Go filters also can't be applied as an extension from the Photos app—images can only be shared or saved as a new file.
The filters themselves are of high quality, but most looks are quite subtle compared to rival apps. The difference is more dramatic in motion than still photos, but Koji Go only provides a single frame preview. Users must save a video to see how filters look when played back.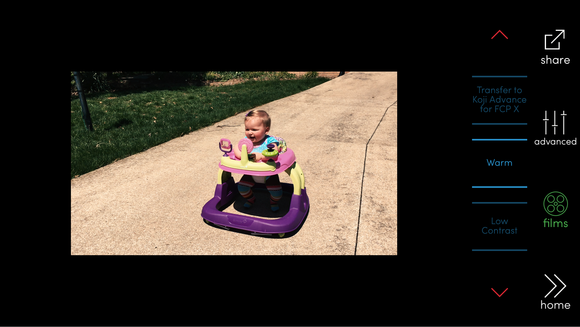 Bottom line
Koji Go delivers true film color to iPhone videos and photos, but the variety of options and available looks are too limited.