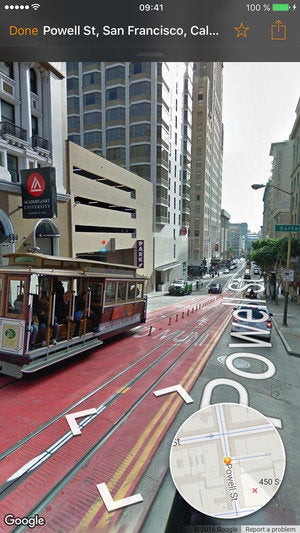 iOS 6 will be remembered as one of Apple's more controversial product launches. It wasn't only the decision to replace Google Maps with a less-reliable alternative that made iPhone users howl, but the lack of features we'd come to depend on, like panoramic street views, which remain absent nearly four years later.
Takin' it to the streets
There's no telling if or when Apple will introduce their own take on Street View, but it's hard to imagine Cupertino doing it better than Streets 3 ($2 on the iTunes Store). This standalone app cleverly works in conjunction with Apple Maps to deliver 360-degree panoramas for nearly any location on the map.
Featuring universal support for all iOS devices and optimized for iPhone 6s and iPad Pro displays, Streets 3 is powered by the same Google Street View imagery Apple abandoned with iOS 6. Search for an address or contact and Streets whisks you to that destination with an immersive, all-around pinch and zoom view. (Like Apple Maps, you can also drop a pin or switch to satellite and terrain views.)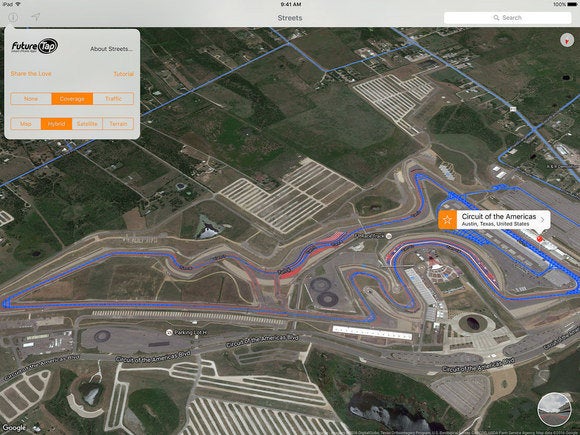 Streets 3 provides panoramas for many indoor locations like businesses, which are displayed on the map in yellow instead of standard blue. If you don't have a destination in mind, Streets 3 features a Gallery of over 1,000 curated places from 11 categories to explore, including museums, national parks, and even a few underwater locales.
The user interface is familiar and easy to use, with iOS 9 sharing support to easily send places to friends or other apps. Users can save favorite panoramas and automatically sync them between devices; while browsing on iPhone, it's a snap to jump straight to the same view on the more expansive iPad screen with Handoff.
Flick of the wrist
One of the most impressive technical feats Streets 3 pulls off is support for Apple Watch. While the concept of viewing 360-degree panoramas on your wrist sounds absurd, the developers have done a great job porting Street View to the smaller device.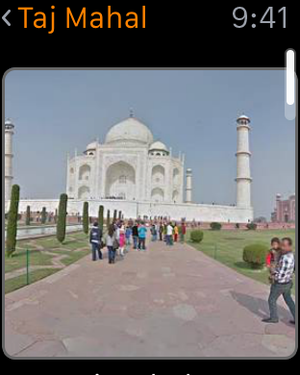 There are four Apple Watch options: Search using voice dictation, Favorites and Recents that sync from the paired iPhone, and Gallery. Load times are quite reasonable, and turning the digital crown moves the view left or right. (There's no way to shift the view angle or go up and down on Apple Watch, however.)
FutureTap has also cleverly integrated Streets 3 with Apple Maps. Before starting turn-by-turn directions, tap the Share icon, then Routing Apps; select Route next to the Streets icon, and your destination magically opens inside the app. On iOS 9, it's equally easy to hop back to Maps.
Now that the bugs have been ironed out over three major iOS updates, I prefer Apple Maps to Google's own standalone app. If you feel the same way, Streets 3 reinstates the one big feature still missing, and does so with extraordinary style.
Bottom line
Optimized for all iOS device screens, Streets 3 pulls off the impossible by allowing Apple Watch owners to view panoramas on their wrist.