Our ears are just as distinctive as our eyes, so why do earphone-makers assume we all hear the same? That's the question that led to the creation of Even earphones ($99 MSRP).
Even uses proprietary software to determine each listener's unique "EarPrint," which then uses to deliver the perfect sound. The Even earphones don't necessarily make audio sound louder, but it sounds more well-balanced based on your own hearing ability. Maybe there's a specific frequency that your ears just don't pick up at low volumes—the Even earphones will automatically boost it for you. That way, you don't have to crank the volume all the way up just to listen to underlying melodies or beats in a particular song.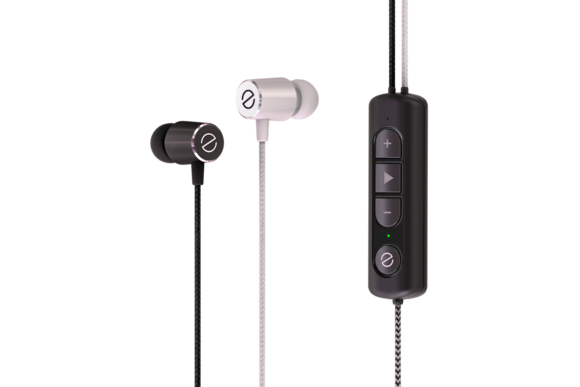 For me, the Even earphones definitely made an audible difference. I played songs by Beck, Jamie xx, Ariana Grande, Tame Impala, A$AP Rocky, and the new Rihanna song from the Star Trek movie soundtrack. Given my EarPrint, the Even earphones gave a boost to the vocals and the bass across all genres. In terms of hardware, the Even earphones are as slick and well-made as any other wired earphones in that price category—but you're going to have to charge them after about nine hours. The cord is covered in cloth for a more sophisticated look, and it doesn't get easily tangled. The left side is colored white and the right side is black, so that putting them on is more intuitive. Just like with some eye lens prescriptions, the left and right are not interchangeable.
To create my individual EarPrint, I put on the earphones to listen to eight different frequencies in each ear. I was instructed to tap on the "Get Even" button on the controller as soon as I was able to listen to the sound. The earphones record at which decibel level your ears picked up each frequency—your threshold of hearing—and then create a unique algorithm based on those levels. The process takes about two minutes, but from there, the Even earphones will play the sound according to that unique algorithm, or your EarPrint, every time you put on a song, a movie, or any other type of audio.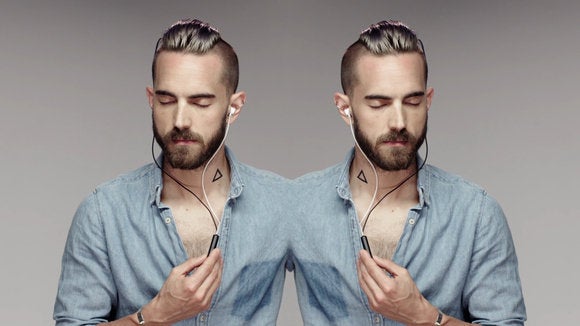 The process reminded me of going to the optometrist and taking that test that requires you to press a button every time you see a squiggly line. And in fact, Even co-founder and CEO Danny Aronson told me that he considers his earphones to be like "glasses for the ears."
Even is not the only company who has developed software to augment sound in very personalized ways: Two iOS apps that come to mind are Mimi Music and Boom. However, both of these apps can only play music that you've purchased and downloaded locally to your iPhone. Songs from Spotify and Apple Music are DRM-protected so downloading them won't work, which seems antiquated in the age of streaming. Mimi Music can connect to your Spotify account, but you have to be a premium subscriber. Furthermore, the Even earphones can be used on your Mac or on different iPhones without downloading an app every time.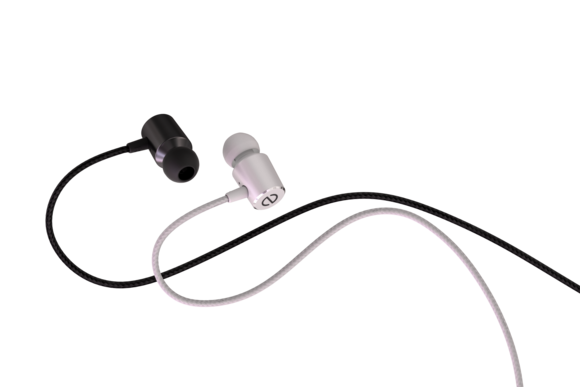 If anything, the Even earphones are more akin to the BoomStick, a dongle that can make even cheap earphones sound amazing ($99 MSRP, available on Amazon). I tried the Even earphones hooked up to the BoomStick so I was able to test their sound quality literally side-by-side. The BoomStick on its own delivered a more robust sound—it was more of a "wow" moment—whereas the Even earphones seemed to deliver a more subtle augmentation of the vocals and the bass. I even re-calibrated my Even EarPrint to be more intense (basically, I played dumb when I heard the frequencies until they got louder a few seconds later), and it still didn't blow my socks off the way the BoomStick did. Maybe my ears are just that good.
The problem with the BoomStick is that it's the same price, but you don't get the premium earphones. So if you're looking to buy a new pair of earphones, Even will make you think you're listening to Rihanna at full volume when you're not.
The Even earphones went on sale in June for $99 on the company website and they will ship in August. You can also go on the Even website to get a sense of how the EarPrint technology works.