A little less than a month after unveiling macOS Sierra and giving developers a sneak peek, on Thursday Apple is opening up macOS Sierra to members of the public via the Apple Beta Software Program. The first public beta is presumably the same version as Developer Beta 2 released Tuesday.
I've been using Sierra for a few weeks now; check out my hands-on article as well as eight hidden features that I think you'll like. If you're thinking about installing Sierra, here's what you need to know.
Are you sure you want to do this?
Beta software is, by definition, unfinished. It will be full of bugs and incompatibilities–this is software that's a couple of months, at least, from its final version. Don't install Sierra on a Mac you rely on to get your work done every day. (Or if you do, install it on a separate disk partition or on an external hard drive.) And before you install, back up your data.
It's often surprising just what works and what doesn't in a beta version of an operating system. Last year when I installed a public beta of El Capitan, all my apps worked fine, but all my USB audio devices became wildly unreliable. Who knows what strange behavior Sierra might bring? Always be safe and have a fallback position in case the beta just doesn't work for you.
One of the main reasons Apple has opened pre-release versions of its operating systems to the general public is to get feedback about what's not working right. That's why Apple created the Feedback Assistant app, which is included with every beta version of macOS Sierra. If you're bothered by changes in macOS Sierra or vexed by bugs, don't get angry–use Feedback Assistant to tell Apple what happened. The OS is still evolving and you can be a part of the process.
One of the nicest things about how Apple has implemented its software testing procedures is support for automatic updates. Once you've downloaded and installed the first public beta, you'll automatically see the option to update to a new beta versions as they appear. Don't forget to update!
What to try out
The first thing you should try out after installing macOS Sierra is definitely Siri on the Mac. Click the Siri icon in the menu bar, or if you prefer, in the Dock. Or just hold down the command key and spacebar for a moment and wait for Siri to engage.
If you're a baseball fan, ask Siri when your team plays next. When it responds, you'll find a plus icon in the top-right corner of the answer in the floating Siri window. Click that to add a widget concerning your favorite team to the Today view in Notification Center. Tell Siri to mute the volume, then tell Siri to turn the volume up. Ask Siri to open an app.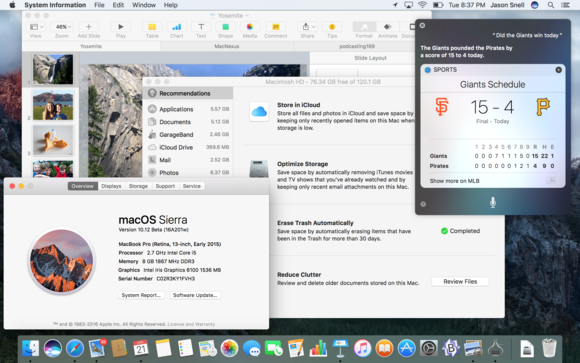 If you're someone who habitually stores files on the Desktop, consider turning on iCloud syncing for your Documents and Desktop folders. Fair warning: You'll need to be paying for enough iCloud storage space to sync your files, so this probably won't work unless you're already paying for some additional amount of storage space. To turn this feature on, go to the iCloud pane in the System Preferences app and click the Options button next to iCloud Drive. Then check the box for Desktop & Documents Folders. Those folders will be automatically synced with iCloud Drive.
Another feature of macOS Sierra is the ability for the system to intelligently remove files from your local storage if you're running short of space and they're stored in the cloud. If that sounds scary, that's probably a natural reaction. But don't worry–you can sync your Desktop and Documents folders without fear of items being deleted. Just be sure that Optimize Mac Storage isn't checked in that same pane in System Preferences, and nothing should be deleted by surprise. (It's still a beta, though–remember when I told you to back up everything? Keep backing up everything!)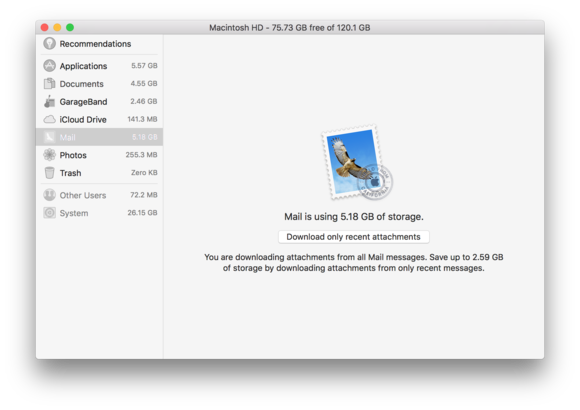 More generally, check out the new storage-management section of macOS Sierra. From the Apple menu, choose About This Mac, then click on the Storage tab and click Details. You'll be brought into the new storage screen of the System Information app. Here you'll see a bunch of new ways Apple's encouraging you to save space on your Mac. Again, use this with caution and with data that's already been backed up.
Messages is hugely upgraded in iOS 10–but only somewhat upgraded in macOS Sierra. If you know anyone running iOS 10, they'll be able to send you rich messages that you'll be able to see on your Mac, but you won't be able to respond in kind to most of those new features. You'll see bigger emoji and be able to use "tapbacks" for quick image replies to messages. Perhaps the most useful feature, though, will be "smart previews" of web addresses people send to you. Now instead of just seeing a bare URL, you'll get a rich preview of the contents of the link.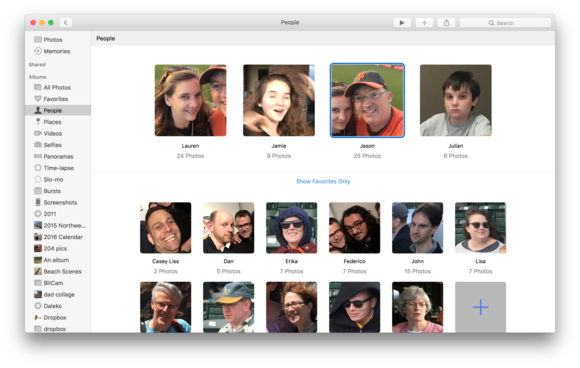 If you're a user of Photos for Mac, open the new version of Photos and check out the new Memories tab and People album. The Memories tab tries to assemble interesting collections of photos based on events and locations–when I tried it, it reminded me of a trip to the beach I took with my family a few years ago. The People album is a replacement for Faces, where Apple's fancy new machine-learning image algorithm identifies different faces and collects them for you to browse.
Sync with your iCloud photo library or import a bunch of photos and then search for generic terms like cat, dog, mountain, lake, or beach. This is a banner feature of both macOS Sierra and iOS 10, and the public beta will be the first truly widespread test of Apple's new algorithms on a set of photos that Apple doesn't control. Will Apple's algorithm properly identify a dog-like cat as a cat? As a dog? Both? They're your photos–only you can find out what Apple thinks they contain.