You can use macOS Sierra's Disk Utility app to create a software RAID, but you can also use it to delete the RAID.
If you created a RAID using Disk Utility and now you don't want to use the disks as a RAID anymore, here's how to delete the RAID. Back up your data first; the procedure deletes the data on the RAID.
Launch Disk Utility (/Applications/Utilities).
Disk Utility will check for attached storage devices and show them in the left column of the main window. The individual drives of your RAID will appear in the External section of the left column, but you should select the RAID under the RAID Sets section.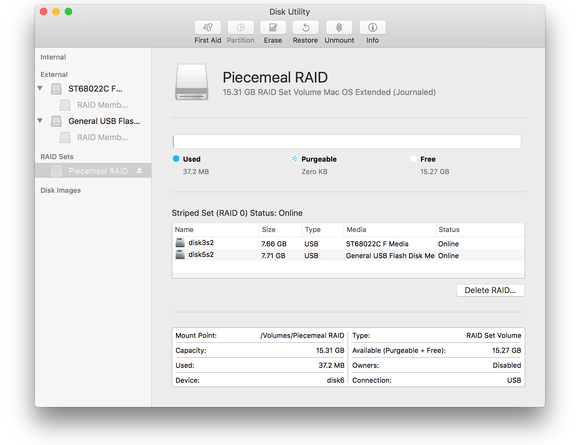 With your RAID selected under RAID Sets, the main window shows the status of the array. Click the Delete RAID button to start the process. You will get a warning that says your data will be deleted, and you'll need to click Delete to proceed.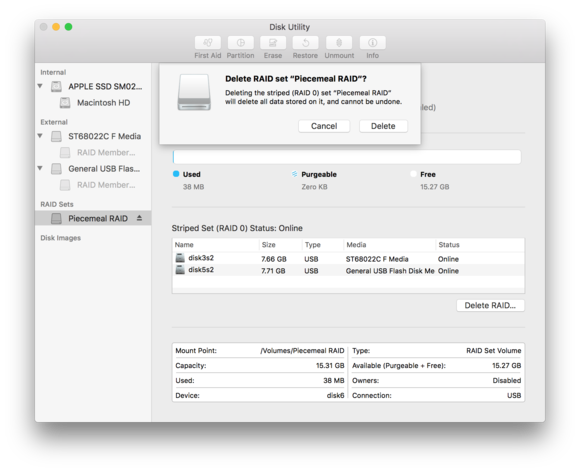 The process to delete the RAID may take a few minutes. If you Show Details, you can see what's happening to the disks. When the app is finished, a Done button appears. Click it.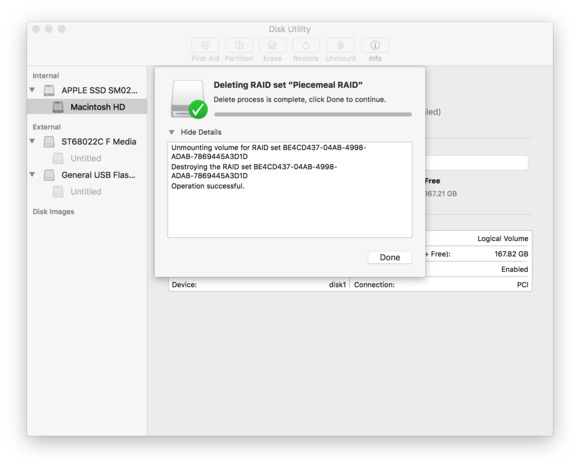 In the left column, the RAID Sets section will disappear, unless you have other RAID arrays attached to the Mac.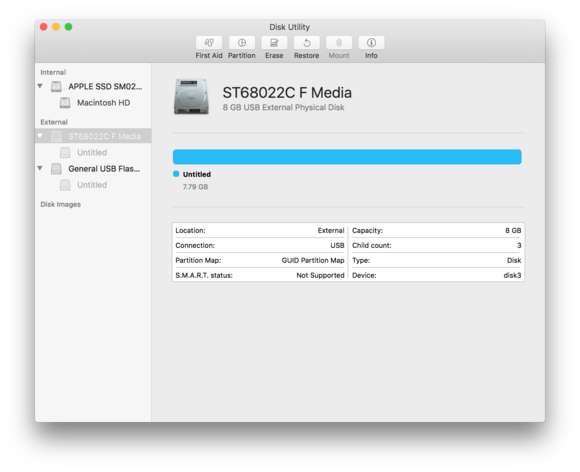 The disks that were in your deleted RAID now appear in the External section. To use those disks again, you'll need to reformat them.