Pokémon Go can't be described as anything else than a bona fide phenomenon.
It hasn't even been a month since the mobile game was released in the U.S., and already iPhone users spend more time playing Pokémon Go than they do on Facebook, Twitter, and Instagram. Over 20 million people log in every day, and it's made Nintendo more valuable than Sony.
The game's mega-popularity proves that people can embrace new technology, like augmented reality, as long as it's powered by our trusted iPhones. And this mainstream adoption can faster pretty quickly, too, faster than you can say, "Jigglypuff."
Need to catch up the catch-em-all Pokémon sensation? Check out our beginners' guide and advanced tips—and don't forget a spare battery.
It may seem like Pokémon Go is a watershed moment for mobile AR, but it didn't happen overnight. In fact, AR has been a vital part of another popular iOS app, called Snapchat. In this week's episode of The iPhone Show, Oscar takes a closer look at how Snapchat's selfie lenses originally spurred this casual augmented reality trend, and how Pokémon Go knocked it out of the park. Watch the video above and get a sense of how your house pet might be augmented to look like a Pikachu.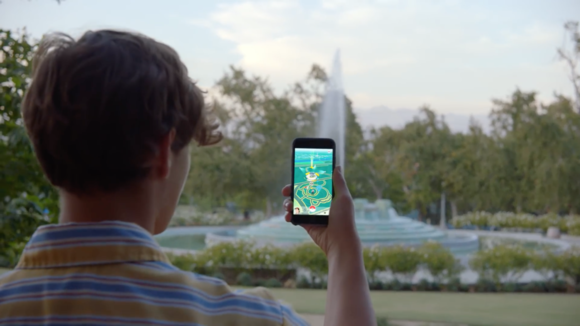 Apps like Snapchat and Pokémon Go suggest that we won't necessarily "evolve" into wearing full-on headsets in order to experience augmented reality. Mobile AR can be a phenomenon of its own. As long as have our iPhones, of course, and a few spare Pokéballs.