The Apple Pencil isn't my most used iPad Pro accessory, but it is one of the more useful accessories I own in certain situations. For example, SketchParty TV gaming sessions have never been the same since the app updated with Apple Pencil support. Same goes for jotting quick notes in the Notes app; instead of viewing my horrible handwriting made worse by writing with my finger, I can now look at my horrible handwriting as if I wrote it with a pen.
That said, the $99 Apple Pencil isn't perfect. Here's five things I would change about version 1 of the Apple Pencil.
Lightning never strikes twice
I hope Apple decides to ditch the Lightning connector on the end of the Apple Pencil in the next iteration.
I appreciate Apple using the Lightning port on the iPad Pro line to charge the Pencil and streamline the Bluetooth pairing process. Let's be honest, though, having an Apple Pencil sticking out of the bottom of a tablet is just tempting fate for someone to lose an eye, break the tablet, or both.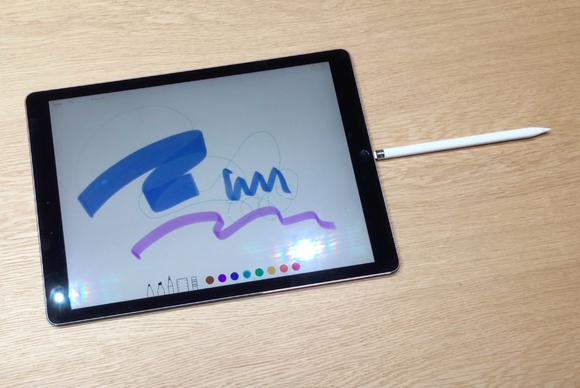 Not only is this a safety hazard, but it's not all that practical. Sure, it does the job when you suddenly realize the Pencil is about to die and need a quick top-off—I get that. I don't get having to remember to carry around the small adapter for quicker, safer charging of the pencil.
Using some sort of magnetic wireless charging system for the Apple Pencil—maybe embedded in the iPad Pro—would work quite well.
Add an eraser
Can one truly consider a pencil a pencil if it lacks an eraser? You don't have to answer that.
Right now, the Pencil is by far the best writing tool for the iPad Pro. It lacks any noticeable latency, writing and drawing feel buttery smooth, and the battery never wants to give up.
Yet, when you goof and want to erase something, you have to break concentration and tap a few buttons or use a gesture to undo your last line. Making matters worse, the method for erasing or undoing a mistake differs between apps.
By removing the Lighting connector from the Apple Pencil, the company can replace the new space with the necessary parts needed to add an eraser (and a speaker, but more on that in a minute).
Whether you're sketching or jotting down notes, flipping a writing utensil over to erase a mistake is just more natural.
Find My Apple Pencil
I cannot tell you the number of times I've misplaced an Apple Pencil, only to waste countless minutes retracing my steps to find it.
Maybe Apple can't add a true Find My Apple Pencil feature, but at the very least there should be some sort of mechanism to play an audile alert on a nearby Apple Pencil that's connected to your iPad Pro.

I envision it working similar to the Find My iPhone feature from the Apple Watch. The two devices are connected using Bluetooth, with a simple press of a button on a watch, your iPhone starts beeping.
iPhone support
I know, this is likely to garner some laughs. But listen, the Apple Pencil practically begs to be used on an iPhone as a note taking machine. Instead of plopping down a tablet on a table during a dinner business meeting to take notes, using the Apple Pencil with an iPhone 7 Plus seems like the best miniature notebook one could ask for.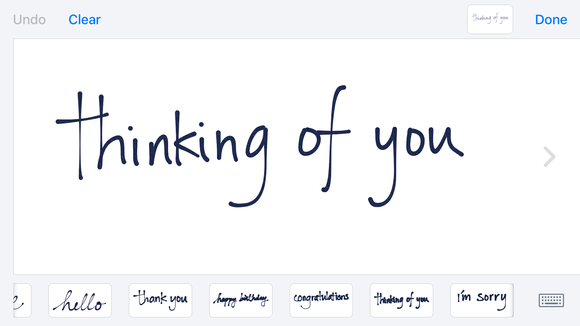 Not to mention, the Handwritten Notes feature in Messages for iOS 10 could use a better writing utensil than my finger.
At the very least, expand Apple Pencil support to the iPad mini line. While still bigger than the Plus iPhone line, it's at least more manageable in certain situations.
More colors!
Apple, come on, you have charging docks to match the color of my iOS device, so why can't I have a Pencil in any other color than white? I get that white is a clean color, something you've long used for accessories for the Mac line… but would it hurt to offer a space gray Apple Pencil? What about rose gold?