After Apple's disappointing second quarter in which iPhone sales slipped for the first time ever, the company had some making up to do. And while iPhone sales continued to decline in the quarter ending June 25, from 47.5 million units in Q3 of last year to 40.4 million this year, the quarter was stronger than both Apple and analysts had expected.
Apple was expecting the slip, as were analysts, though it wasn't as bad as originally feared. Apple reported a profit of $7.8 billion on $42.4 billion in revenue for the third quarter, which is better than the $42 billion estimated. To compare, Apple raked in $49.6 billion in revenue during Q3 of last year. It was unclear whether the iPhone SE, which was released in March and captured the underserved market for smaller high-end phones, would reverse the iPhone sales slide that started last quarter. (Analysts had estimated that Apple would sell 40 million iPhones, down 16 percent year-over-year.)
That didn't happen, but iPhone SE sales were strong, Apple CEO Tim Cook said in the company's press release.
"We had a very successful launch of iPhone SE and we're thrilled by customers' and developers' response to software and services we previewed at WWDC in June," Cook said.
Apple continues to trumpet the strength and potential of its services division, which includes Apple Music, iTunes and App Store sales, and Apple Pay, as the future of the company. Services were up 19 percent year-over-year, and the App Store continues to set revenue records.
iPad Pro: A bright spot?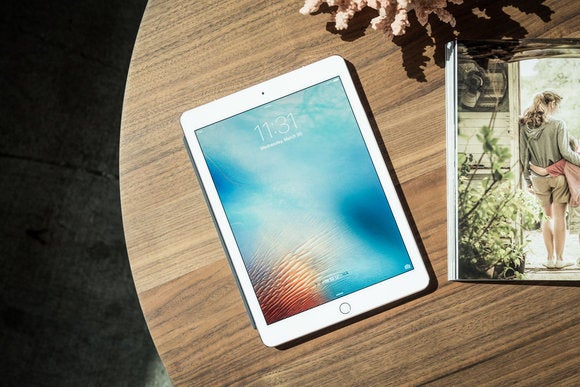 But hardware sales are down across the board, which has to sting a bit. Apple sold 9.9 million iPads in Q3, a 9 percent drop year-over-year, and 4.2 million Macs, an 11 percent decline from Q3 of 2015. "Other products," the category that includes the Apple TV, Apple Watch, Beats headphones, and iPods, were also down year-over-year, at least in terms of revenue. Apple doesn't disclose how many units are sold in that category.
The iPad Pro is a bright spot in Apple's device business. While iPad sales were down, Apple saw a revenue boost of 7 percent year-over-year and 10 percent quarter-on-quarter. That means that buyers are splurging on the more expensive iPad Pro, even as fewer iPads are sold.
The iPhone remains Apple's core business, and with rumors swirling that the iPhone 7 will be a minor upgrade from last year's 6s and 6s Plus, the sales decline could continue.
Tim Cook and co. will have more color to add about Q3's numbers and what to expect in the final quarter of the year on Apple's earnings conference call with analysts at 5 p.m. Eastern/2 p.m. Pacific. We'll be covering that call and will bring you all the news shortly after it ends, so stay tuned.