These days, keeping up with games can be a full-time job. So how do you separate the signal from the noise, the wheat from the chaff, the Temple Runs from the Temple Jumps? Allow us to help by regularly selecting a game You Should Play.
Drinkbox Studios has quickly established itself as a go-to source for quirky and colorful, yet still action-packed experiences, and its 2013 game Guacamelee! is the perfect example of that. While it riffs on Nintendo's classic Metroid template, giving you both abilities and a world that constantly expand and deepen throughout the adventure, the game added a vibrant edge and sense of humor that made it feel fresh and unique.
Case in point: It's a revenge tale about a man reborn as a super-powered Mexican wrestler, who can transition between the worlds of the dead and living to further his quest. Guacamelee! sadly isn't available on iOS, although you can (and should) play it on Mac—but thankfully, Drinkbox's latest experience is built for the direct input and immediate feedback of touch devices.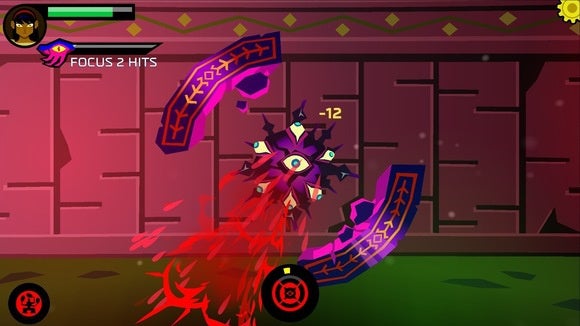 Severed also has vengeance on the brain, but this time the circumstances are very different: You play as Sasha, a young girl who has been relieved not only of family members, but also one of her arms. Given a mystical sword, you'll guide her through twisty dungeons in search of her kin and presumably some answers too. And you'll return the favor to the gory monsters that lie in your path, slicing off their limbs and using them as materials for upgrades.
Sound gross? It totally is, but in a cool, super-stylish kind of way. If you're looking for a great combat and dungeon-crawling experience on iPhone or iPad, you'll find it with Severed. Here's why.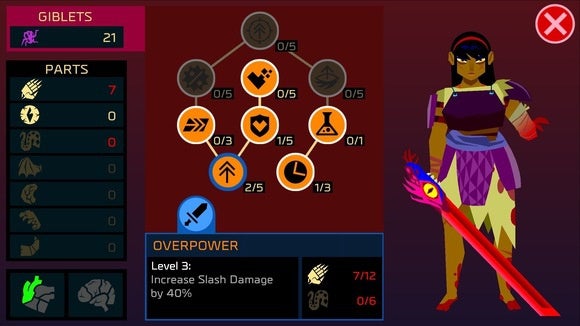 It's perfect for touch: Severed started life on PlayStation Vita and is also headed to Nintendo 3DS and Wii U, but every destination shares a common trait: this game is absolutely built for touch devices. Exploring the dungeon in the first-person view is as simple as tapping the sides of the screen to rotate your heroine or tapping near the center to move forward (or using two fingers to freely glance around), but it's the battles that really take advantage of your touch display.
Each garish beast you face must be defeated in a certain way—freely slashing your sword won't do the trick, as the monsters will hunker down, toss up shields, or shape-shift in response to your attacks. Fighting strategically is essential, as building your focus meter by landing hits and not being blocked gives you the opportunity to enhance your skills over time.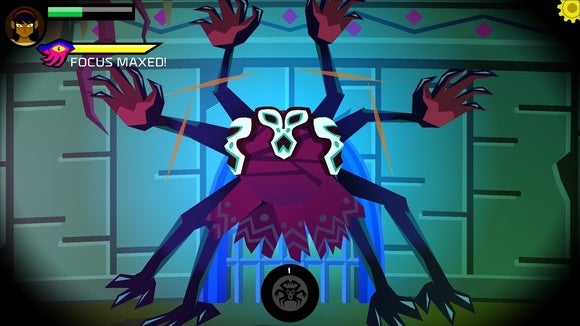 Sword surgery has its perks: Filling that meter and wearing down the enemy gives you a brief moment to sever off body parts before it ultimately collapses, letting you liberate arms, eyeballs, and other odd chunks of viscera in the process. That might be unnerving to some of you, but it's not just for kicks: Sasha's magical armor and blade can consume those body parts to boost her capabilities, so it's worth playing smart and then making those swift slices to finish the job.
As the game progresses, you'll face multiple enemies at once placed all around you, forcing you to time your attacks and transitions to avoid being bludgeoned. Later, status effects come into play to up the challenge, while there are secrets and puzzles to be found within each vault. Severed isn't the most hardcore dungeon-crawling RPG out there, but it's still challenging—if you want it to be (there's a casual difficulty setting too).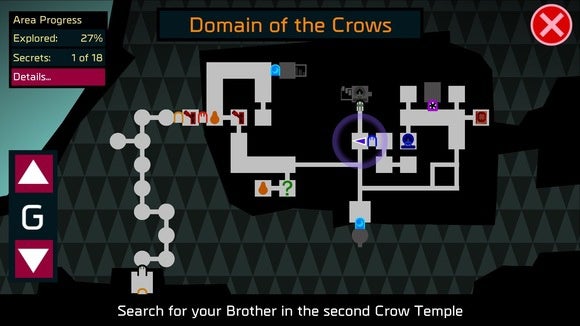 It's captivating stuff: Like with Guacamelee!, Drinkbox has created a compelling setting for Severed. It's mysterious and ominous, with a great sense of atmosphere throughout, and the tiny teases of storyline work well to keep you engaged. Severed also has a sharp look about it, with the cartoonish style taking some of the edge off of the gruesome violence, plus the eclectic and oft-energetic soundtrack adds perfect tension to each encounter.
The $7 price point puts it on the higher end for iOS games, but this is a premium experience with well-designed touch gameplay, sharp presentation, and several hours of action within. Assuming the blood and guts don't put you off, Severed is a worthy new on-the-go obsession.
Developer: Drinkbox Studios Platform: iOS (Universal) Price: $7