Rumor has it that the iPhone 7 will be missing that 3.5mm audio jack, but there's still hope for you corded headphones with this $20 gadget.
The iTrip Clip is a Bluetooth adapter that gives corded headphones the wireless capabilities needed to work with smartphones without headphone jacks, like the upcoming iPhone 7 and the Moto Z.
Developed by Griffin Technology, the iTrip Clip has a built-in mic so you can take calls or talk to Siri. Fully charged, this adapter can last up to six hours of play or talk time. You will be able to order the iTrip Clip in September for $20.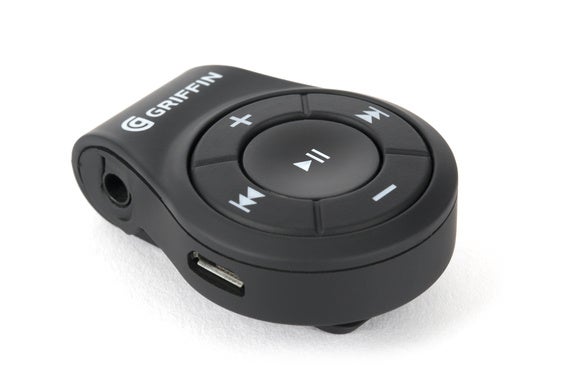 Even if you don't own corded headphones, the iTrip Clip has another surprising functionality. Hook it up to your car's stereo system using an AUX cable, and just like that you can use Bluetooth to play music from your phone.
"iTrip Clip ensures users can continue using their favorite 3.5mm headphones, with no worries about if their new smartphone eliminated the headphone jack," Griffin's Power Manager Andrew Biddle said in a statement. "Not only can our iTrip Clip make any pair of headphones wireless, it also puts the convenience of a Bluetooth sound system into any car."
Why this matters: Apple is allegedly getting rid of the headphone jack on the iPhone 7, so the world is already gearing up to better help us deal. Even though Apple's move may ultimately lead to more innovative wireless audio technology, it does seem abrupt for us end-users. Thankfully, we're starting to see viable solutions like the iTrip Clip to help get us through this transitional period.