The countdown to Apple's big September 7 event has begun. And unless the four horsemen of the Apocalypse decide to descend right down on San Francisco tomorrow, Apple is going to reveal its latest iPhone.
It seems like all year we've been hearing about the iPhone 7… oh wait, that's because we have. The rumor mill surrounding the iPhone 7 has been working overtime since last November. Even for a new iPhone, the speculation seems to be at an all-time high, and all the rumors suggest somewhat of a consensus between the various sources, so it's a good year to make more than just a few educated guesses.
Sure, a brand-new iPhone may be hours away, but Apple is undoubtedly going to use its biggest event of the year to shine the spotlight on other products, too. Here's what else Apple is expected to announce tomorrow.
iPhone 7: Better camera, no headphone jack?
Of course, iPhone rumors don't always pan out, but when it comes to the iPhone 7, you can almost bet on the lack of a headphone jack. This was the first rumor last year, and it's been the most persistent—an indication, perhaps, that Apple leaked it to prepare us for the potentially agonizing transition and get us to start saving up for wireless headphones.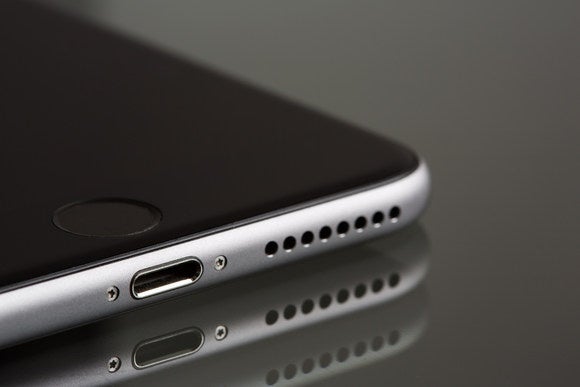 We've also seen several reports that the iPhone 7 is going to be near-identical to the iPhone 6s in terms of hardware design. Maybe it will be a little thinner, given that the headphone jack is going bye-bye, and include a second speaker to fill that space. The other major design changes include moving the antenna lines so that they trace the edge of the phone, and perhaps integrating a totally-flat Home button that will be pressure-sensitive like the Mac trackpads equipped with Force Touch.
In addition, the iPhone 7 Plus is expected to sport a dual-lens camera system. Basically, the 7 Plus will have a wide-angle lens and a telephoto lens that will work in tandem to create DSLR-quality images. According to the rumors, every photo you take with the iPhone 7 Plus will be a super-crisp composite of the two images taken with each lens.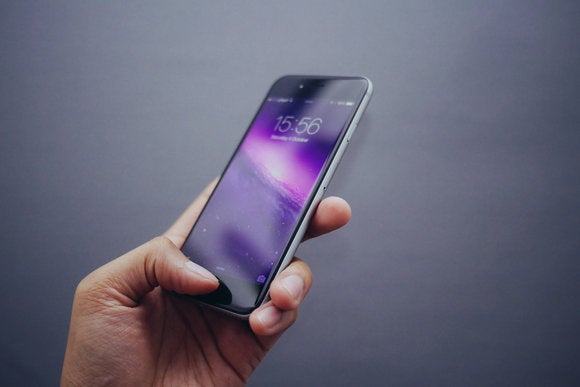 Everything else we've heard about the iPhone 7 is less conclusive or involves just incremental upgrades. Waterproof capabilities, a bigger battery, and a 256GB model seem like possible low-hanging fruit. But as far as an iPhone 7 Pro with a Smart Connector, don't bet on it. Oh, and don't hold your breath for a blue iPhone, either.
New EarPods: Lightning, wireless, or adapter?
The iPhone 7's lack of a headphone jack is not only inconvenient for us, but it's put Apple in a bit of a predicament. The iPhone-maker now has to revamp its line of EarPods, the white plastic earphones with the 3.5mm plug that have come bundled with an iPhone since… well, the first iPod.
Now, the iPhone 7 is expected to be the first to get new EarPods that have been modified to work with a jack-less device. Apple has three options. It can include wired EarPods that connect via the Lightning port. It can include wireless EarPods that connect via Bluetooth. Or it can offer up the same EarPods with the 3.5mm plug and include a Lightning adapter. The rumors point toward the first option, with Apple also offering wireless EarPods (possibly Beats branded) and Lightning adapters as separate accessories.
Apple Watch 2: Faster, better, still tied to iPhone?
At WWDC, Apple unveiled watchOS 3, so it makes sense that the new operating system would be followed by new hardware. But similar to the iPhone 7, the Apple Watch 2 will look a lot like its predecessor. The first report to suggest this was released back in April, citing "limited changes to form factor design."
Even though the Apple Watch 2 likely won't see a hardware design overhaul, the smartwatch is expected to sport superior internals, including GPS tracking, improved water resistance, a faster processor, and a barometer.
Originally, we also expected the Apple Watch 2 to have built-in cellular connectivity, so that it wouldn't rely so heavily on being tethered to your iPhone. According to the latest rumors, however, Apple has encountered a few roadblocks in making a cellular watch. The issue allegedly stems from the cellular chips in the Apple Watch 2 draining the battery too quickly, which Apple thinks will result in "limiting user appeal." So, we'll have to wait until at least next year for that iPhone-free watch, which also means we won't need to sign up for another cellular plan anytime soon.
Apple Music: Fine-tuning for this work in progress?
Apple's September event is typically a hardware show, but that doesn't necessarily mean that Cupertino won't give us more insight into its software products. Case in point: Apple Music, which continues to be a work in progress.
The streaming service will get a major redesign in iOS 10, as first previewed during WWDC. In addition to a bold new look, Apple Music in iOS 10 has lyrics integration and a new personalized playlist maker called Discovery Mix. With the official release of iOS 10 coming out about a week after the September event, we wouldn't be surprised if Apple made some last-minute fine-tuning to the Apple Music experience. After all, we have yet to test out Discovery Mix in the iOS 10 public beta.
Apple has used every opportunity to make Apple Music better, from simplifying its user interface in iOS 9 to just recently clearing up the confusion around copy-protected files in iCloud Music Library. So, Apple Music could get another much-needed upgrade at the September ever. How else will Apple justify having a special musical guest at the end?
Fifth-gen Apple TV: Could rival Amazon Echo?
In addition to iOS 10, watchOS 3, and macOS Sierra, Apple unveiled tvOS 10 at WWDC. If we followed the Apple formula of previewing software upgrades before the launch of new hardware, then a new Apple TV could also be on the way, although this is a little less likely.
Yes, it could be just too soon to get a fifth-generation Apple TV since its predecessor shipped less than a year ago. However, given the surging popularity of virtual home assistants, it's possible that Apple has decided to make up for lost time by turning its next-gen Apple TV into a full-fledged competitor to the Amazon Echo and Google Home. All the Apple TV would really need is a mic, a speaker, and a faster processor.
New Macs: Coming in October?
To say that Apple's MacBook Pro is due for an upgrade would be an understatement. So, we were thrilled to get a report of a new MacBook Pro line this fall. The new 13- and 15-inch Pro models would come equipped with Touch ID, USB-C, and Thunderbolt 3. And instead of the top row on the keyboard, this new MacBook Pro would have an OLED touchscreen bar that would change depending on which app you're using.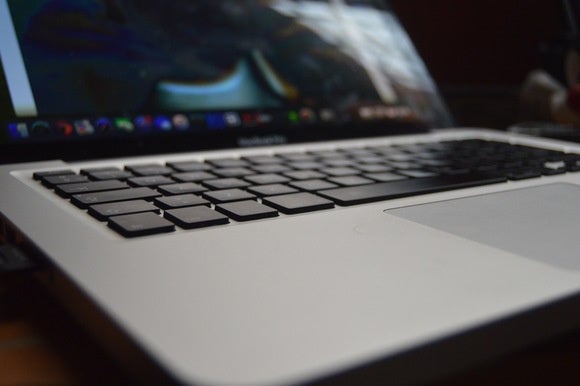 That's not the only Mac expected to get an upgrade this year. According to a recent report, a new MacBook Air with USB-C ports and an iMac with new AMD graphics processors are also on the way, along with a 5K monitor in collaboration with LG.
But don't expect these Macs to be unveiled this week. Nope—it seems like Apple will announce all these upgrades in a Mac-focused event to be held in October, or the company could decide to skip the event and brief journalists individually instead.
10.5-inch iPad Pro: Not until next year?
Apple has shied away from upgrading its iPad models on a yearly basis, so it makes sense not to expect much in terms of new iPads this week. But we have heard that Apple is working on a 10.5-inch iPad Pro, as well as new software features designed specifically to expand upon the Apple Pencil support in the iPad Pro models. You'll have to wait until 2017, though.
One more thing: a VR headset?
When it comes to Apple's ambitious plans, we know that the Apple Car won't be ready until at least 2019 or 2020, depending on whom you ask. However, we've also heard about Apple's ambitions in the realm of virtual reality. The rumor is that Apple has created a super-secret team to work on a VR headset and Tim Cook has said that VR does have some "interesting applications." Which is what he said about wearables right before the launch of the Apple Watch.
What we haven't heard is a viable launch date. Could Apple be ready to unleash its competitor to Samsung's Gear VR, Facebook's Oculus Rift, the HTC Vive, and Microsoft's HoloLens? Revealing an Apple VR headset this week would certainly draw attention away from a predictable and underwhelming iPhone refresh…
But as fun as it is to imagine, we're not seriously expecting Apple to make this announcement just yet. At least not anywhere else other than in our dreams.