The rumors were true: Apple's next-generation iPhones, the 7 and 7 Plus, traded the headphone jack for Lightning EarPods. What this means for you: Now there's one port instead of two. The company is including Lightning-connected EarPods with the iPhone 7 and 7 Plus. Apple is also including a Lightning to 3.5mm adapter in the box to avoid causing too much outrage over supporting non-Lightning headphones, or you can buy one separately for a whopping $9. iPhone 7 preorders start Sept. 9 and begin shipping Sept. 16.
So why that lack of a jack?
"It's been with us for a really long time," Apple marketing VP Phil Schiller said during Apple's iPhone presentation on Wednesday. "It comes down to courage—courage to move on, do something new that betters all of us."
That something new is a wireless standard, debuting in another headset product called Apple AirPods (sold separately for $159). The W1 chip inside the AirPod offers one-tap pairing to ease the pain of poor Bluetooth connection, plus the pods offers consistent playback that only start when you insert them in your ears. You can double-tap a pod to access Siri.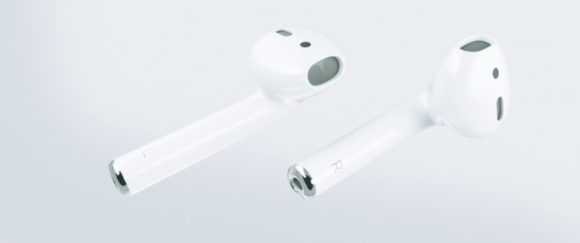 Both iPhone 7 models are water-resistant up to 1 meter for 30 minutes with an IP67 rating. Both pack new stereo speakers at the top and bottom into the same slim body as the 6s.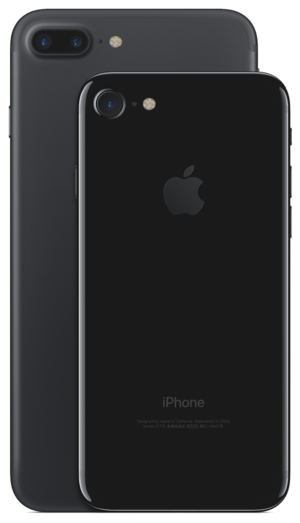 Aside from being splash-proof, the iPhone 7's marquee feature is a dramatically improved camera. Both the 4.7-inch iPhone 7 and 5.5-inch 7 Plus have a wider f/1.8 aperture to capture more light, a 6-element lens, high-speed 12-megapixel sensors, quad-LED True Tone flash, a new sensor to compensate for flickering lights, wide color capture, and optical image stabilization. The 7 Plus, as long rumored, has two cameras, both 12-megapixels, with two lenses. One is wide-angle, and the other is a 56mm telephoto lens. Both cameras have zoom.
The new phones have an A10 Fusion chip with a four-core CPU: Two are high-performance cores that are 40 percent faster than the A9 chip in the 6s and 6s Plus, and two are high-efficiency, running at 20 percent of the power as the high-performing cores. It's all about balance.
Shallow depth of field, called bokeh, is something you can usually only achieve with a DSLR's full frame sensor or a giant lens. The 7 Plus camera accomplishes it easily—just tap the new Portrait option in the iOS Camera app coming in a free iOS update later this year to preview it automatically.
The 7, which now comes in black and jet-black (matte and glossy, respectively) in addition to silver, gold, and rose gold, is moving from a mechanical Home button to a solid-state Force Touch button, with a Taptic Engine so you'll feel vibrations when you press it. Apple is opening the Taptic Engine to third-party developers with an API.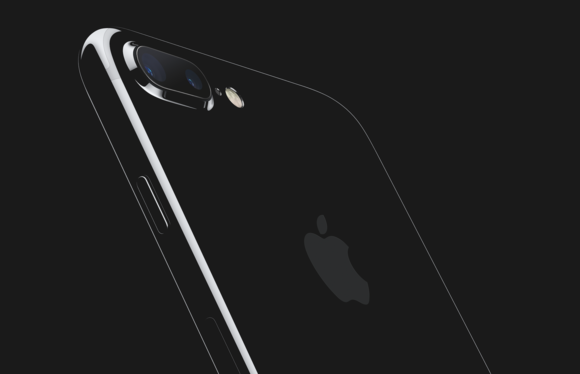 The iPhone 7's water resistance and overhauled camera are its marquee features, but the headphone jack removal is sure to be Apple's most controversial move since the switch from 30-pin to Lightning connectors back in 2012 (probably moreso). Apple sold adapters separately for $29 back then, but this time around the company is including an adapter in the box.
If you're upset about the headphone jack and don't like the adapter option, Apple is dangling the promise of more battery life: The 7 and 7 Plus have the longest battery life of any iPhone, Schiller said, with the 7 lasting two hours longer than the iPhone 6s on average and the 7 Plus promising an average of 1 hour more life than the 6s Plus.
The iPhone 7 starts at $649, the same price as a 16GB iPhone 6s, for a 32GB base model. That's right, Apple is ditching 16GB for all but the iPhone SE. The 7 Plus starts at $769 with 32GB, 128GB, and 256GB configurations. The new jet black option is reserved for 128GB and 256GB models only, so you'll have to pay more for Jony Ive's masterpiece.