We knew for a while that, based on reliable reports, the iPhone 7 would not have a traditional headphone jack. The question I had going into Wednesday's Apple media event was not if the company would kill the headphone jack, but how it would explain the act.
I got my answer on Wednesday. And it was actually a whole lot more than I expected.
Reason 1: Lightning
The versatility of the Lightning port–it can transfer data and power in both directions–was at the top of Apple's list. Apple's Phil Schiller described several good reasons why you might prefer a Lightning port on headphones, including the ability to power noise-cancelling headphones without needing batteries.
Nobody's ever said that Lightning isn't a perfectly fine way to connect headphones–many Lightning-based headphones already exist. So Apple's argument is essentially that you don't need two methods of connecting wired headphones on one small phone. Lightning is more versatile (since it's also used for charging and accessories), so it wins out.

I could complain here about how the headphone jack is one of the most ubiquitous bits of technology in the world, but Apple's inclusion of a Lightning-to–3.5mm adapter in the box seems to be an acknowledgement of that reality.
A subset of this argument is that Apple's own EarPods are, as Schiller put it, "the most popular headphones in the world." Most iPhone users really do just use the headphones that come in the box, if they use headphones at all. On the iPhone 7, these headphones will have a different plug at the end of it. Most people won't care, at least most of the time.
Reason 2: It's cramped in here
I'm pretty sympathetic to Apple's argument that on a tiny device like the iPhone, every cubic millimeter of space counts, and a big analog headphone jack gets in the way. Of course, every change Apple makes to the insides of an iPhone is a trade-off, and some features are considered inviolable. So why did the headphone jack suddenly become expendable?
BuzzFeed's John Paczkowski has written the definitive answer to this question, from people at Apple who were involved in the decision. As Paczkowski wrote, "It's hard to imagine Apple's hardware design team hamstrung by a diminutive legacy port. But when you're dealing with a computing device with extraordinarily tight dimensional tolerances, there are bound to be challenges."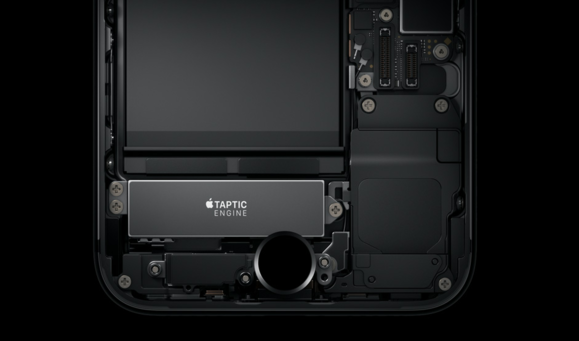 In this case, the new camera module (with optical image stabilization) took up a lot more room on the iPhone 7. A circuit board had to be moved to accommodate the new camera module. That led to a cascade of complexity–which, in turn, led to engineers seeing what happened when they removed the headphone jack in general.
The argument doesn't convince me that Apple had to remove the headphone jack. But it does convince me that, with the headphone jack already being considered an optional feature that would be removed eventually–"maintaining the old connector is not feasible going forward"–this was enough to push things over the edge.
Reason 3: Wireless is the future!
Here's the biggest reason that Apple removed the headphone jack: It had "a vision." Or more precisely, it had an alternative product ready to go, and it shows off everything that's good about wireless and bad about wired headphones.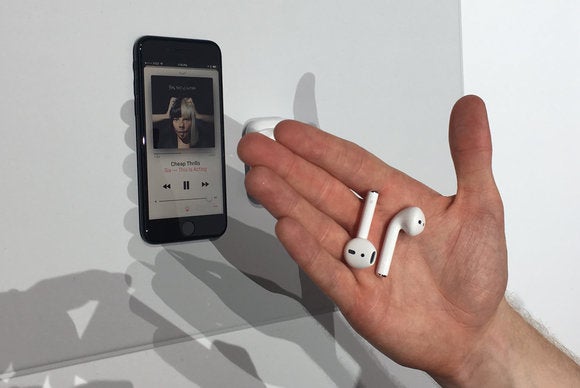 I have to say, the AirPods are impressive. Like Susie Ochs, I got to try a pair on and I came away impressed. Because Apple controls the hardware and the software on its platforms, the AirPods pair with your iPhone when you open the lid of their case, with a single tap, and then that pairing syncs automatically with your other devices so they'll work seamlessly on Macs and iPads. The built-in sensors understand when they're in your ears and change their behavior accordingly. A couple of taps ushers in Siri.
Most other headphones are assembled by manufacturers from a base set of generic features. The AirPods push the usability of wireless headphones forward on several different fronts, all because Apple is one of a few companies that has the skill and wherewithal to create such a product.
Could the AirPods exist on an iPhone that still head a headphone jack? They sure could. But they're a useful object for Apple to point to as a reason why the headphone jack doesn't deserve to stick around.
Courage!
Thirty years ago this very week, Dan Rather spent a week signing off his national newscast by exclaiming, "Courage!" People didn't know why he did it or what it meant, and he very quickly stopped the practice.
I was thinking about Dan Rather a little bit when Phil Schiller said that Apple's choice in removing the headphone jack came down to one word. You guessed it: Courage.
This statement has engendered a lot of eye-rolling, but I understand what Schiller was trying to express here: That Apple has, throughout its history, made bold moves to break away from technology that everyone knew was doomed but that nobody was willing to kill off themselves. And there was a time when Apple was a scrappy underdog who made decisions like that in order to survive.
The iPhone's the world's biggest tech product, though. Apple is one of the most valuable companies on Earth. This abandonment of the headphone jack will, in all likelihood, signal to Apple's competitors that it's safe for them to dump the headphone jack, too. Sure, Apple has to deal with thousands of think-pieces (like this one!) regarding its decision, but it's unlikely to affect iPhone sales, and in the long run it will likely be a decision that shapes the future. That's probably true of just about every decision Apple makes regarding the iPhone these days.