If you're deciding whether to upgrade to the iPhone 7, the possibility of Apple bringing back the headphone jack in future phones probably shouldn't factor in.
History shows that once Apple makes up its mind on a product's direction, the company rarely reverses course, even if there's an outcry from customers. At best, Apple may extend the life of a popular feature through a portion of its product line, but these concessions tend to be temporary. Given Apple's statements about courage in pursuit of a better experience, the headphone jack isn't likely to be an exception.
As proof, let's look at some examples of where Apple has changed its mind after making deliberate product decisions, and what the outcome eventually was:
The 4-inch iPhone
Before last March, the 4-inch iPhone seemed to be nearing obsolescence. That's when Apple announced the iPhone SE, its first sub-4.7-inch smartphone since 2013. Apple's explanation for bringing back the smaller size? People wanted it.
Still, refreshing the 4-inch iPhone wasn't much of a strategic shift, nor was it a response to some pronounced backlash. Apple was still offering the 4-inch iPhone 5s when it introduced the SE, and the new model used a fair amount of existing components. And given that the SE stands for "Special Edition," and has no number attached to it, it's unclear whether Apple is committed to smaller phones for the long haul.
The button-free iPod Shuffle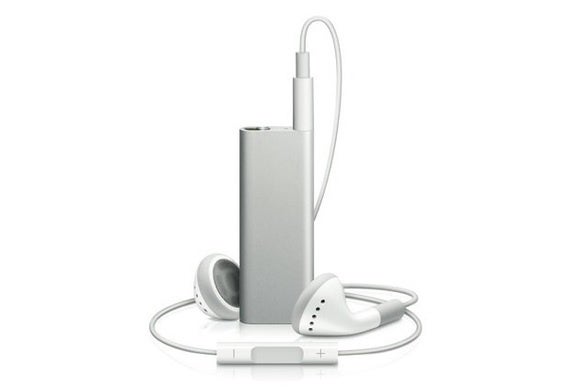 Back in 2009, Apple made a drastic move with its entry-level iPod Shuffle and removed nearly all the buttons. It was a move toward simplicity and a smaller design, with the idea being that you'd use dictate playback through VoiceOver or use the buttons on Apple's earphones. On the downside, the button-free design hampered interoperability with third-party headphones, and was overall less intuitive.
Arguably, there are some parallels between the Shuffle and today's iPhone headphone situation, and in the former case, Apple listened to feedback, bringing back the buttons in a newly designed (and still quite tiny) Shuffle. But this was also the last time Apple updated any aspect of the iPod Shuffle hardware besides color. The Shuffle didn't so much change direction as it ceased to have one.
The hockey puck mouse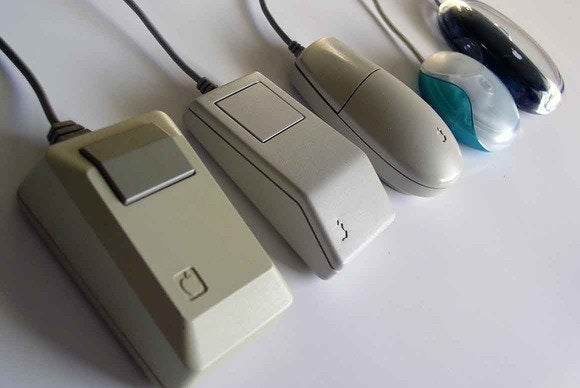 Widely regarded as one of Apple's biggest mistakes, the Apple USB Mouse was a failure of form over function. The two-tone translucent surface with matching trackball complimented the fanciful futurism of the 1998 iMac, but the circular shape was an ergonomic disaster. Within a couple years, Apple retreated to an oblong shape for its iMac mouses, showing how the company isn't ignorant to criticism.
Still, there's little evidence that Apple believed circular mouses were the future of computer interaction; if anything, the return to a longer surface helped enable the multi-touch gestures that have become a Mac mouse staple.
Dollar TV rentals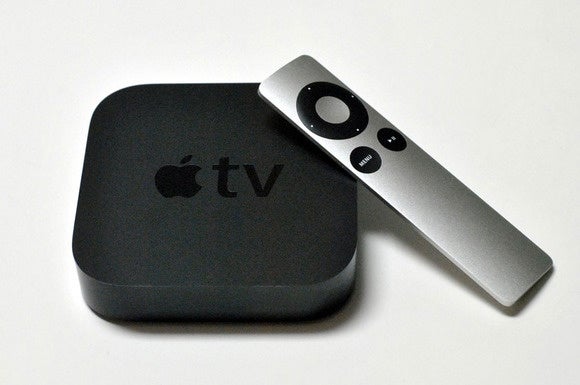 When Steve Jobs announced a new Apple TV in 2010, he positioned the device's 99-cent HD TV show rentals as the future of online TV consumption. TV networks, however, were less certain. Only Fox and ABC got on board, and although Jobs expected other studios to "see the light," they never did. Within a year, Apple scrapped the program and went back to offering TV shows as a $2 purchase instead.
In the end, the battle over à la carte rental pricing proved pointless, as subscription streaming services such as Netflix and Hulu took over. Apple's new TV plan? Wrangle all these disparate services into a single system for browsing and search.
iPad rotation lock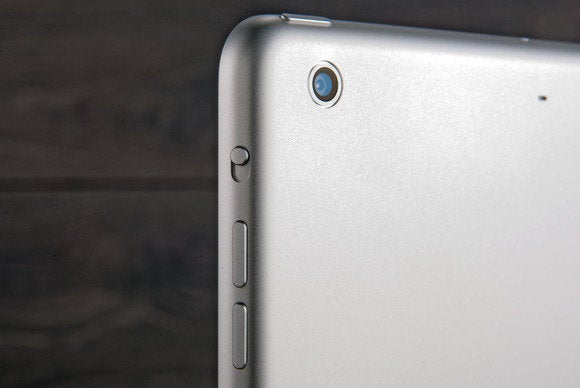 Several months after releasing the original iPad, Apple decided that the side switch shouldn't be used to lock orientation into portrait or landscape mode anymore. Instead, a software update repurposed it into a mute switch. A couple months later, Apple decided to offer the best of both worlds, letting users decide in the Settings app how the switch should behave.
As far as controversial design decisions go, this one was minor, and reversing course probably wasn't much of a burden. But for new iPad owners, it's a non-issue; the iPad Air 2, iPad Mini 4, and iPad Pro line don't include a side switch at all. If you want to mute or lock the orientation on a new iPad, you must do so in Control Center.
Matte MacBook displays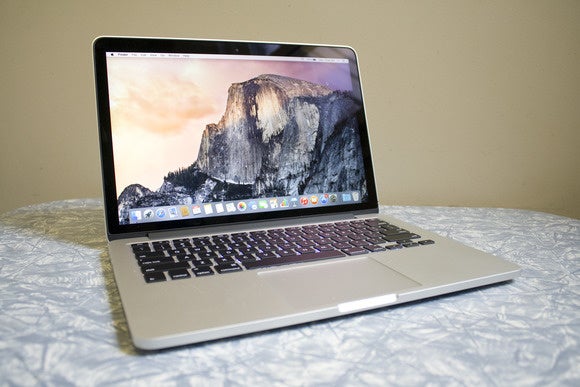 With the original iPhone, Apple introduced glass displays that stretched across a stark black border, and it quickly expanded that design to its MacBook Pro line in 2008. Anti-glare matte screens became a casualty. Apple listened to the outcry, and in 2009 it brought back anti-glare as a $50 option—but only online, and not for the 13-inch MacBook Pro.
This concession didn't entirely last, as Apple's MacBook Pros with Retina Display abandoned the matte option once more. While these laptops are less reflective than previous glass-clad MacBooks, due to the display being laminated to the glass, some users are still bitter, arguing that matte is superior. For them, the only option is an aftermarket coating.
Of course, there are many more cases where Apple has stood firmly by its decisions, even if they weren't lauded for doing so at the time. Disk drives and CD-ROM slots never came back to any of Apple's laptops after the company removed them, nor did FireWire ever return to the MacBook Air line. We're still using Lightning cables instead of 30-pin connectors, and you can no longer buy a 17-inch MacBook Pro or an iPod Classic.
Whether removing the headphone jack was courageous or not, don't expect Apple to waver from its convictions.