Did you catch Nintendo's press conference on Wednesday? It was easily the company's best showing in ages… and it wasn't even at a Nintendo event. It was Apple's, of course, and the much-anticipated conference also brought us the iPhone 7 and Apple Watch Series 2.
But Mario nearly stole the show, as the iconic plumber protagonist was shown in his very first mobile adventure, Super Mario Run. Gaming's most legendary creative mind, Mario designer Shigeru Miyamoto, appeared onstage and charmed with his demonstration, not to mention his moves mimicking the act of playing one-handed while eating a hamburger.
Soon thereafter, Pokémon Go appeared onstage to debut upcoming Apple Watch support for the blockbuster free-to-play game, which has racked up more than 500 million downloads worldwide in just two months. Pokémon Go might have been developed by Niantic and handled by Nintendo subsidiary The Pokémon Company, but Nintendo has benefitted immensely from its success—perhaps in reputation even more than financially.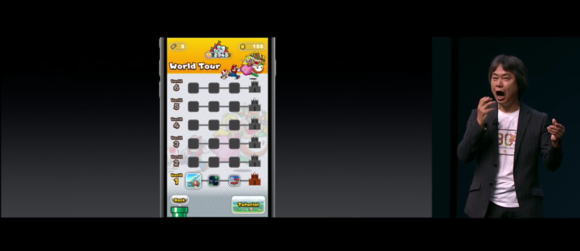 Super Mario Run will surely springboard off of some of that prosperity when it debuts in December, but it doesn't need any help. Not only is Mario the most recognizable face in gaming, but from what was shown onstage, Super Mario Run looks like a clever translation of the classic formula into something better suited for mobile. Here's how Nintendo has set Super Mario Run up for potentially incredible success.
1. Adapting rather than porting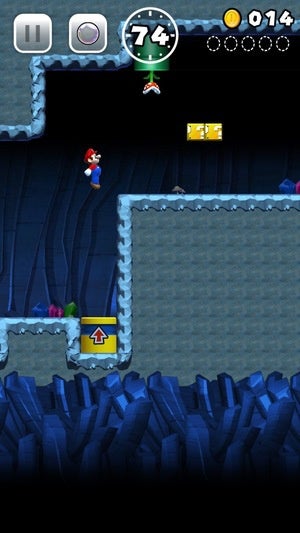 Let's be honest: turning the Super Mario series into a side-scrolling runner was totally expected move. Runners are just automated platform-action games, and Super Mario is both the original and still arguably best example of that classic gaming template. Super Mario Run isn't innovative, but that doesn't mean it's a bad idea at all.
Nintendo said from the start that its mobile games wouldn't be direct ports of classic games, which meant we wouldn't have to weather iffy virtual buttons for precision-based experiences. Ruining a classic experience would be a very bad idea. Refining a classic approach into something new and still fun makes a lot more sense.
And that's what we're seeing with Super Mario Run. Automating Mario's movement refocuses the gameplay around jumping and interacting with the environments, and Nintendo has used that opportunity to drop in things like direction-changing blocks and ceiling grips that you'll hang from as you navigate over lava and other hazards. Everything else in between is familiar in look and interaction, but now it's all smartly streamlined for touch.
You might have already played something like this. Ubisoft's Rayman Fiesta Run (and the almost-as-strong Jungle Run before it) is one of the absolute best examples of how to take a brilliant console game and make it just as strong of a mobile experience. And just as the core Rayman games learned their tricks from Mario, Nintendo seems to be taking cues from that kind of experience now in turn.
2. Making it premium is crucial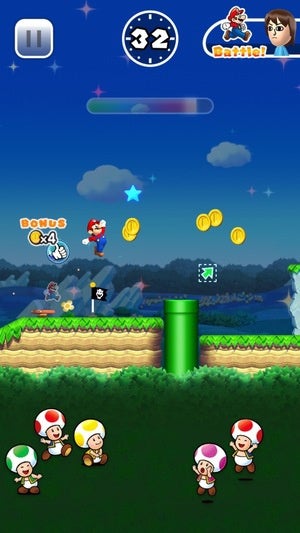 Actually, the mobile Rayman series did have a recent misstep: Last year's Rayman Adventures took the Fiesta Run formula, cut off the price tag, and loaded it with a lot of freemium tedium. The core game experience suffered because of the power-ups and peripheral annoyances, and the resulting game just wasn't as strong overall.
Thankfully, Nintendo seems to be avoiding that with Super Mario Run. The game will be a free download, which will help it land on many, many more devices than a paid app, but you'll only get a taste of the full game for free. Unlocking levels won't require watching video ads or waiting on timers. Instead, you'll just pay once to get access to the entire game. We don't know the price yet, but even if it's higher than the average mobile game, it'll probably be worth it.
That's an absolutely essential step—and a surprising one too. Partnering with mobile giant DeNA for iOS and Android games seemingly ensured that we'd see only free-to-play stuff, but the idea of muddling a classic Mario experience with in-app purchases, timers, and other freemium shenanigans seems like sacrilege. Putting a price tag on the experience was the only way to satisfy core Mario fans by keeping the console feel of the game intact. And I imagine parents will be pretty happy to just pay once and be done, as well.
3. It's good for both Nintendo and mobile gaming
Unsurprisingly, there have been plenty of hot takes on Super Mario Run over the last couple days. For instance, Engadget writer Sean Buckley says Nintendo is "[losing] a bit of its identity" with the game because it's not particularly innovative. However, neither were the previous New Super Mario Bros. games from which Super Mario Run borrows its visual style.
On the other hand, John Davison writes over at Rolling Stone that Super Mario Run is "Nintendo's ultimate Trojan horse" to get mobile players into not only console games, but maybe even console hardware too—especially with the NX looming. He also notes that Pokémon Go's success spurred sales of Pokémon console games and merchandise, and suggests the same could happen with Mario and Nintendo's own platforms.
Even if Nintendo doesn't ultimately attribute an uptick in console game sales to Super Mario Run, putting a massive icon like this on mobile is incredibly smart for the company, bringing a likely-large boost to its bottom line during a very quiet period for its Wii U. It also shows that Nintendo is serious about diversifying, and that it won't simply bring strange social apps and lesser-known franchises to mobile. Sure, we'll have to wait for those promised Animal Crossing and Fire Emblem games until Q1 next year, but in the meantime, we get Super Mario on iPhone.
That's great for the App Store (and eventually Android's Google Play Store), as well. It shows that a major console franchise can be shown respect in the transition to mobile, and that seemingly refined, quality games deserve to be paid for—yes, even on your phone. And if Super Mario Run really does capture the essence of Nintendo's brilliant and beloved franchise and deliver a must-play mobile experience, then it'll be a big win for everyone: Nintendo, Apple, and players alike.
Editor's note: For disclosure, Rolling Stone's John Davison is a past editor of the author.