At a Glance
Expert's Rating
Pros
Brighter 1,000-nit screen is easier to see outdoors.
GPS tracks your routes with no iPhone nearby.
Water resistant to 50 meters, with new swim workouts.
Cons
Still requires nightly charging.
Our Verdict
Apple Watch Series 2 isn't an essential upgrade for current Apple Watch owners, but it's our favorite smartwatch for fitness fanatics.
Best Prices Today: Apple Watch Series 2
The Apple Watch is a polarizing product. Sometimes it feels like a novelty, a gadget lifted straight from Dick Tracy or Inspector Gadget. Other times it seems essential, a heart rate-monitoring device that could save your life. To make the watch a need-to-have instead of just nice-to-have, Apple is doubling down on its health potential.
I wore the original Apple Watch Sport almost every day (not counting the weeks following The Incident), and I've long argued that the device's true purpose lies in its health and fitness features. Apple is closer to realizing that potential with Apple Watch Series 2, which is equipped with GPS, 50-meter water resistance, a dual-core processor, and brighter display. Apple Watch is no longer a smartwatch that's pretty good at activity tracking. It's now a fitness band that does all that other stuff—notifications, messaging, emails, podcast playback, reminders—really well.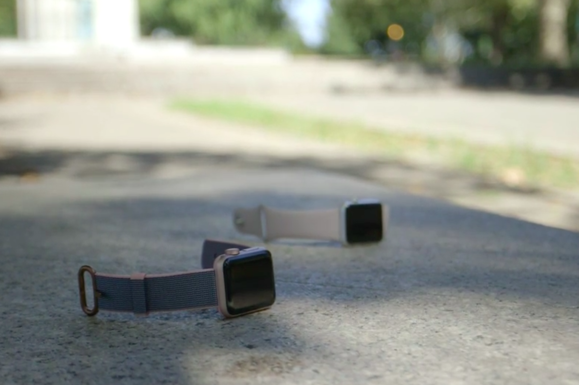 Find me, satellite
The Series 2's marquee feature is built-in GPS, which means you can leave your phone at home and the watch will record workouts like runs, hikes, and bike rides accurately. I tested this running the same route, once with my original Apple Watch and iPhone in tow, and once with just a Series 2. The mileage matched perfectly, and the results were also comparable to the same route tracked by a Fitbit with connected GPS. The GPS signal, which can get a little lost in New York with its tall, densely packed buildings, picked up as soon as I launched the Workout app.
You can look at your workout summary in the Activity app, which retains its clean and colorful design but adds a map of your route complete with green, yellow, and red lines to denote where you were fast or slow. Your workout summary also includes a weather report, which is a nice touch.
The Apple Watch Series 2 isn't designed for hardcore, die-hard athletes. I run to stay in shape and stave off preventable diseases, not to compete in races. The Series 2 is a great workout companion that I can wear throughout the day, swapping out the Sport band for a more stylish nylon one when going from workout to work. If you need something more heavy-duty for marathon training, then obviously the Apple Watch is not for you, but most people don't want to wear a Garmin from the gym to the office to drinks and dinner, so your mileage may vary.
Apple opened up GPS to third-party apps, starting with partners like Nike. The Nike+ Run Club app gets prime placement in the Apple Watch Nike+ edition coming next month, but you can take advantage of the app's features without buying a special watch model. There's also a hiking app, ViewRanger, which uses the Apple Watch's GPS to give you turn-by-turn trail directions without your phone nearby. Presumably all of the popular running apps that have built versions for the Apple Watch will take advantage of the GPS, so you can exercise with your favorite app completely unencumbered. (This will be a game-changer for anyone who uses a 5.5-inch iPhone—that sucker is difficult to run with.)
But what about music? The original Apple Watch has on-board music storage so you can sync Apple Music playlists to the watch and listen to them with Bluetooth headphones. That carries on with Series 2.
Just keep swimming
The Series 2 is, as promised, water-resistant up to 50 meters. This opens up the Apple Watch to a brand-new demographic, swimmers, who had no use for the device before. I confess: I'm not a swimmer. But for the sake of this review, I put a swim cap on my head, strapped the Series 2 to my wrist, and jumped in the pool at my gym to test it out.
Before you actually dive in, you can select from one of two new swim-tracking workouts, pool swim and open water swim, in the watch's built-in Workout app. The pool swim workout lets you select how long the pool is for more accurate lap-tracking. Then the watch locks up so you can still see its display but it won't respond to your touch.
If my preferred method of exercise was swimming, the Apple Watch Series 2 would be a compelling purchase. The watch tracks your distance, laps, split pace, average pace, heart rate, and calories burned, and it even tells you what type of stroke you used most.
After you complete a workout, you scroll the Digital Crown to unlock the watch. The speaker, which does take on water throughout your swim, then emits a sound that vibrates the water right back out. The watch works perfectly afterward, although Apple recommends you avoid charging it for five hours after a dip.
I didn't plan to use my Series 2 to become a swimmer, but now my inner Katie Ledecky is yearning to break free.
Faster, brighter, better
So you're not a runner, biker, hiker, or swimmer—that's OK. The Series 2 is still a huge improvement over the original watch. Its dual-core processor is up to 50 percent faster than the first-gen model, which means that built-in and third-party apps launch and run more quickly. The September launch of watchOS 3 went a long way toward making Apple Watch apps more responsive with a new dock. Tapping the side button pulls up your most-used apps, which are stored in the watch's memory and updated in the background so you don't have to wait for information to load. But even with that upgrade, apps launch and retrieve information more quickly on the Series 2, especially when accessed from the home screen.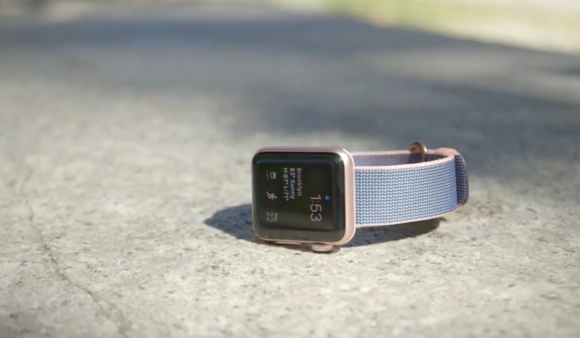 The Series 2's display is also two times brighter than the original's at 1000 nits—during September's iPhone 7 launch event, Apple COO Jeff Williams called it the brightest display the company has made for any product. This is most apparent in bright sunlight, where colors are more vivid and text is easier to read despite intense glare.
The dual-core processor can be had for $100 less with the Series 1, a reboot of the original Apple Watch that doesn't include GPS or 50-meter water resistance.
Bottom line
If you don't own an Apple Watch, Series 2 is the one to buy if you're serious about exercise. If you don't swim and have no need for GPS, Series 1 is cheaper at $269 and has the Series 2's powerful processor (though it's missing that second-gen, ultra-bright display). If you already own Apple Watch version 1 and are a little miffed about all the features you're missing out on, don't be: watchOS 3 adds plenty of features to your existing watch. Simply updating your device will give you a brand-new experience.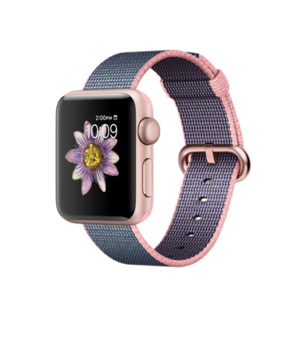 I've always liked the Apple Watch, but hesitated to recommend it when people asked if it was worth buying. A few hundred dollars is a lot of money to spend on a product that isn't essential and has so much room for improvement.
But with Series 2, Apple is committing to what I consider its highest purpose: your health. GPS and water-resistance are must-have features for fitness enthusiasts, and they also give the Apple Watch more power to stand on its own. The Series 2 is also a perfect hardware complement to watchOS 3, which opened up all of the watch's sensors to third-party apps. In addition to the heart rate sensor, the gyroscope, and the accelerometer, developers can tap into the watch's GPS. With apps no longer hamstrung by Apple's limitations, they will only get better.
The Apple Watch isn't like the iPhone, which I can't imagine my life without. It needs cellular connectivity to become a stand-alone device, and its battery life could be better (like the original watch, the Series 2 needs to be charged nightly). But Apple has pushed the watch so far beyond its original capabilities in the year and a half since its launch that I expect the device to become essential in another year or two.
Best Prices Today: Apple Watch Series 2