It's been nearly five years since Scott Forstall stood on stage and introduced Siri to the world. Siri has come a long way since the days of the iPhone 4S, and now Apple's voice-controlled assistant is on our iPhones, iPads, Apple Watches, and even–thanks to macOS Sierra–our Macs.
But by almost any measurement, these are the very earliest days of intelligent-assistant technologies. Five years might as well be a wink of an eye. The next few years will be very important for Siri and its cousins–Cortana, Alexa, and the Google Assistant. Here's a look at where Siri goes from here.
SiriKit, today and tomorrow
With the release of iOS 10, you can now use Siri to control six different kinds of apps: ride booking, messaging, photo search, payments, VoIP calling, and workouts. At least, you will be able to control your favorite apps in those categories once they've been updated to take advantage of this new feature. Some apps in these categories were updated on day one of the iOS 10 release, but several apps I use in these categories are, sadly, not yet updated. Still, this is a case where Siri will be improving rapidly over the next few months. As apps are updated, the capabilities of Siri will continue to grow.
The next big question is, where does SiriKit–the specification that app developers use to tie their software in to Siri–go from here? It made sense for Apple to start with some limited categories of voice control, but for Siri to truly take advantage of the power of the App Store, it'll need to be able to cover more ground.
Supporting media playback seems like a natural evolution. It would be great to be able to ask Siri to play the next episode of a TV show on Netflix or a podcast in Overcast, find a song in Spotify, or kick off a Sonos playlist. Support for alternate navigation apps such as Google Maps and Waze would be helpful, too. I'd love a more generic feature that would let apps speak back snippets of information, too–so I could ask Weather Underground what the current temperature was, or prompt Authy to read me a six-digit authentication code for a specific account.
I wouldn't expect Apple to expand SiriKit until iOS 11 is announced at next year's Apple Worldwide Developer Conference, though. Until then, Siri will expand its footprint on iOS 10 through the addition of new apps supporting the existing SiriKit options.
Branching out into hardware
Back in March I wrote about my dreams that Apple would build a "Siri Speaker" to compete with the Amazon Echo and Google's forthcoming Google Home product. And rumor has it that Apple may be working on such a device.
I think this is a product with a lot of potential for Apple. Just from the Apple Music perspective, a Siri-powered speaker box has the potential to make Apple Music an integral part of people's home music experiences. I've had an Amazon Echo for more than six months now, and the entire family uses its music features all the time, in the kitchen and in the dining room. As an Apple Music subscriber, I'd love to be able to replace it with a device that knows all my playlists and has access to my music library, plus the entirety of the Apple Music catalog.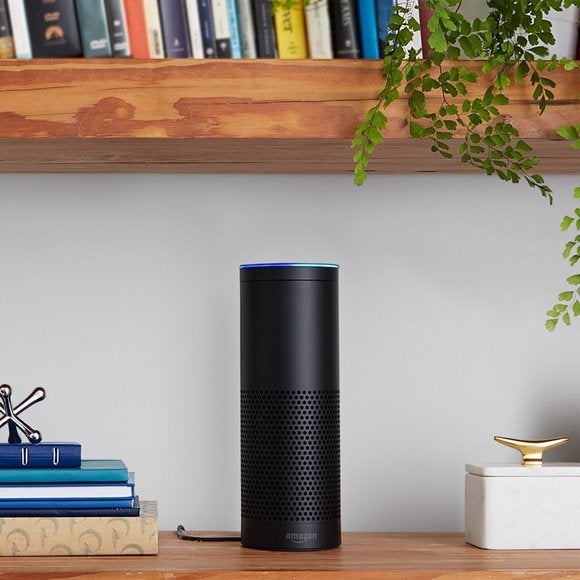 And of course, it's also a potential showcase for Siri–as long as Siri can be tuned to function better in the absence of a display screen. Too often on iOS, Siri fails to pull up good information and ends up displaying a give-up page and asking you to take a look. On a device without a display, that's not an option.
As Apple's HomeKit technology has become more widely supported, a Siri Speaker would also become a hub for voice control of home products such as smart lights and thermostats.
When I wrote my original Siri Speaker article in March, I heard from a lot of people who didn't understand why Apple needed to make such a product when our iPhones and iPads and Apple Watches can do the job. If you've spent time with an Amazon Echo, you already know the answer. It's a very different experience to have an intelligent assistant floating in the air all around you, ready to answer your commands, rather than having that assistant reside in a phone laying on a table (or sitting in your pocket). The Amazon Echo works because it's got a bunch of microphones and a pretty loud speaker and, as a result, it's accessible from a large portion of my house, no matter what I'm doing or what other technology is around.
It's a little scary to imagine Siri being ripped out of the familiar hardware it's been living in for the past few years. But this is the kind of product in which Siri could really get a chance to shine–if it's given the chance.
Above all else, getting smarter
No matter how many apps connect to Siri, no matter how many different versions of Siri reside in different pieces of Apple hardware, the technology's success or failure will ultimately come down to how good it is as understanding what we say.
There are moments where Siri does really seem magical. But there are still too many times when it just seems to have no idea what's going on. On Monday I asked Siri, Alexa, and Google Assistant when the presidential debate was. Alexa and Google answered correctly. Siri offered to show me the results of a web search for presidential debates.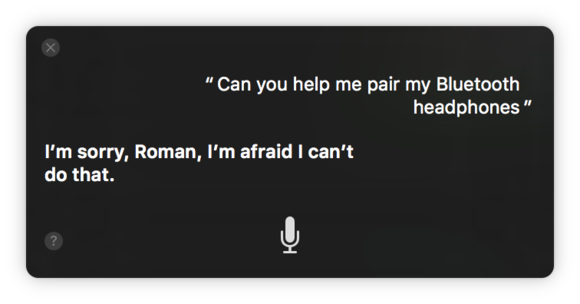 That's just one example, but my experience with all of these technologies suggests that Siri lags behind a bit. Apple needs to close that gap, yes, but all of these systems need to get a lot better. They are all largely flummoxed by anything requiring a bit of context–it's like talking to an amnesiac every time I make a request. They're largely incapable of taking a request, grabbing data, and then answering a second request based on that data.
I dream of the day when I can ask any of these so-called intelligent assistants to ask someone a question for me, get the answer from that person, and then relay it to me. Or ask it to schedule a meeting for me, navigating all the questions and answers required from multiple parties to make that happen. Or to do something truly intelligent like notify me when there's a good football game entering the 4th quarter in case I want to tune in. That stuff is all on the way, but it's not really here yet.
I really do believe that voice-based assistants will be a vitally important part of how we interact with technology in the future. The announcement of Siri nearly five years ago was a milestone in our path to that future. But there are many milestones still ahead.