Last week we talked about creating a backup of your iOS device that, when restored, would also restore all your apps. As I noted in the article, an iCloud backup restores apps and their related data, and restoring using an iTunes backup does, but maybe not the way you expect it to.
Shortly after the article posted, Sandeep Roy sent me a message via Twitter and posted a comment asking about an apparent footnote at the end of the Apple support article I referenced stating that, as of iOS 9, there were changes to iTunes' Transfer Purchases option that no longer allowed you to transfer app purchases. He asked if I would check it out. The footnote, which Apple Support on Twitter hadn't told me about and which I hadn't read when I read the support article, stated the following:
With iOS 9 or later, apps will not sync or transfer to iTunes via Transfer Purchases. If you would like to download your apps to your iTunes library, make sure to turn on Automatic Downloads for your iTunes purchases. You can also download past purchases.
Curious, I gave it a test, wiped all the apps downloaded to iTunes, connected my phone to my Mac and transferred purchases. The result? No apps transferred when transferring purchases.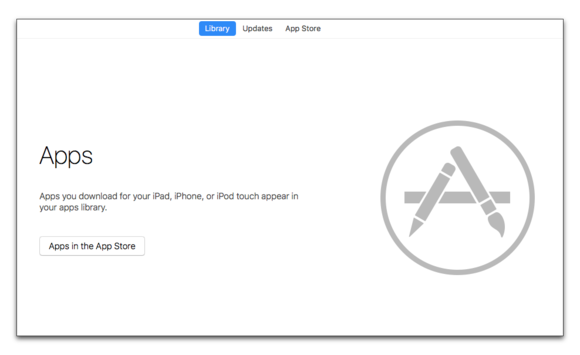 This change to app transfers is due to App thinning, (another shoutout to Sandeep Roy) which Apple introduced with iOS 9. In short, when you download an app in iOS 9 or later your device only receives the binaries and resources required by that device. Previously, when you downloaded an app, the app included every possible installation option, so your iPhone app also included resources only meant for iPads and your 64-bit iOS device binaries for older devices only capable of running 32-bit apps.
App thinning is a great way to save space on your iOS device, but from Apple's perspective a thinned app is not a complete app that can be installed on all devices, so they don't get transferred with iTunes Transfer Purchases option.
So what's the best way to back up your apps you're running iOS 9 or later? My first choice is iCloud. Some of you have said that your iCloud backups have never worked as expected them to, but in my experience, as long as I've had access to good Wi-Fi, iCloud backups have been solid. Others of you have said you don't want to purchase more iCloud storage and therefore an iCloud backup won't work for you.
No matter what your reasons for not using iCloud, you have options.
Turn on iTunes automatic downloads feature.
iTunes offers the option to automatically download any purchases you make on other devices. This includes music, movies, TV shows, and apps. To check and see if this feature is on:
Open iTunes
Click the iTunes menu
Select the Preferences menu
Select the Store tab
Locate the Automatic Downloads section

Put a check in the Apps box
Now, anytime you download an app on any device, it will automatically show up in your iTunes app library and, because iOS keeps track of all the apps you had installed when you backed your device up, they'll be restored from your library lickety split.
Don't want to download all the apps to your iTunes library?
If you don't want to keep copies of every app in iTunes—maybe you have a MacBook or MacBook Air with limited storage—don't sweat it. When you restore from an iTunes backup, you should see placeholders show up on your iPhone, and then the apps download from the App Store one by one. (Just tap one if you want it to jump the line, because you need to use it right away.) That way you will get the most updated versions, too. If you want, you could take screenshots of the home screens on your old device just to make sure everything gets put back in the right place, but it shouldn't be necessary.
Hat tip to Sandeep for the heads up.
UPDATE—September 29, 2016: Updated to clarify that apps are downloaded from the App Store when you restore from an iTunes backup and you don't already have copies of the apps in your iTunes library.