No headphone jack? No problem. Or at least, not a problem that can't be fixed with a solid adapter.
Apple caused quite the commotion when it dropped the headphone jack from the iPhone 7, and it has been missing from iPhones ever since. Even the latest iPad Pro has jettisoned this age-old connector.
If you want to use your old headphones, you need a 3.5mm to Lightning headphone adapter. If you want to listen to tunes while you charge your phone, whether you use an adaptor or the Lightning earbuds that came with your iPhone, you'll need a wireless charging pad.
Here's a list of the gear you can use to solve the annoyances imposed by Apple's "courageous" decision to drop the headphone jack in 2016.
Apple's Lightning to 3.5mm adapter
Apple saved itself from much of the outrage for getting rid of the headphone jack by including a Lightning to 3.5mm adapter free with every new iPhone since the iPhone 7. Then, suddenly, with the release of the iPhone XS and XR in 2018, Apple stopped including the dongle in the box. Not just for those phones, but for all iPhones!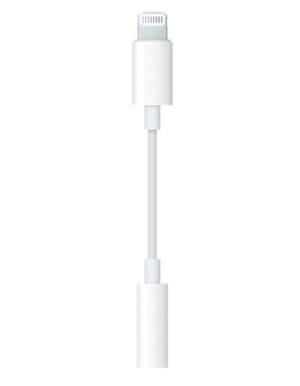 The good news is, you can pick up this adapter for only $9, which is very affordable by Apple standards. By comparison, when Apple switched from the old 30-pin connector to Lightning, the adapter cost $29, and it had to be purchased separately.
Still, there are two problems with Apple's dongle solution. First, it doesn't have mic and audio control support for third-party headphones, so you can't use the in-line mic and controls to talk to Siri, take a call, or skip a song. The second issue is that, with a dongle plugged into your Lightning port, you can't charge your iPhone without a wireless charging pad (for iPhone 8 or newer).
Lightning to 3.5 mm Headphone Jack Adapter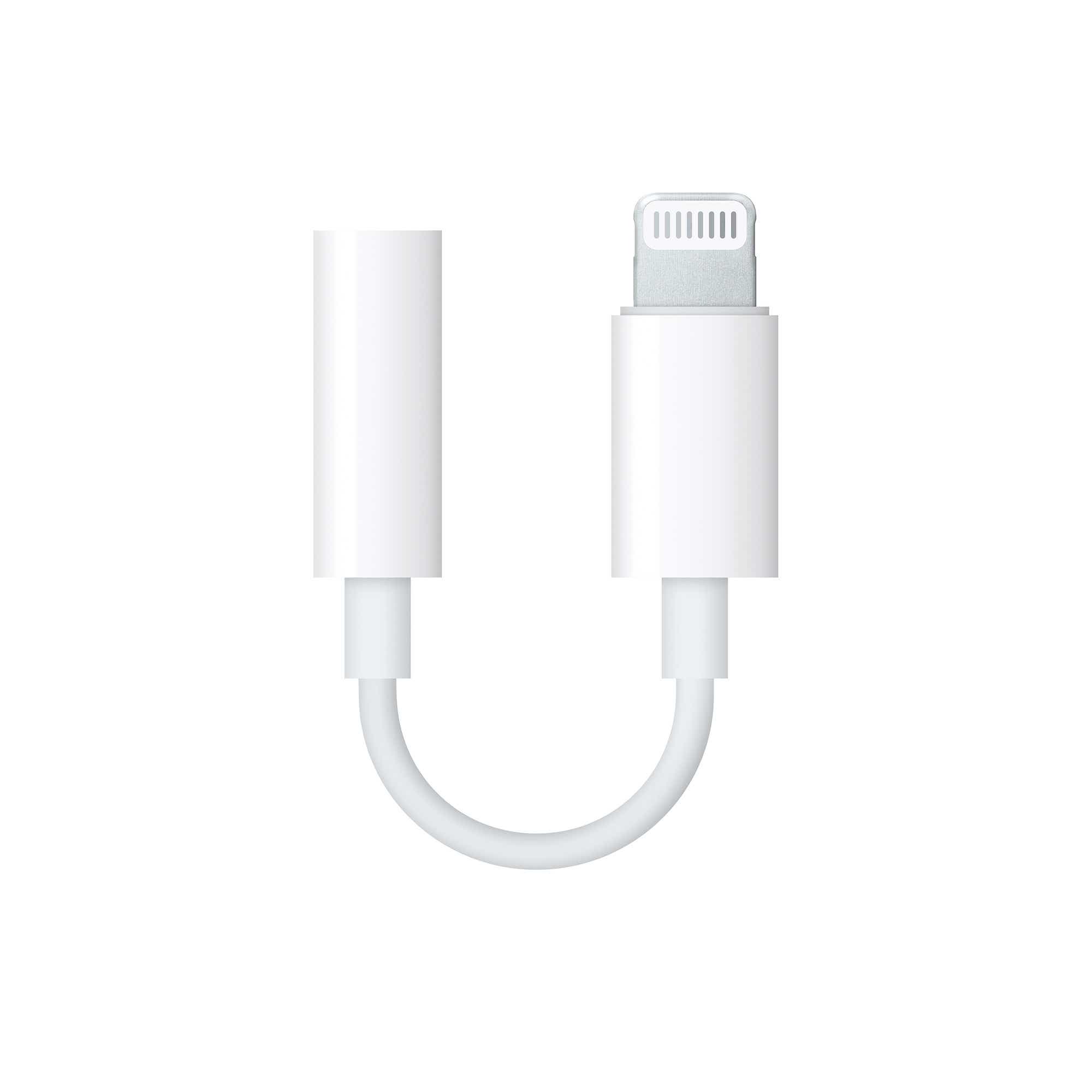 Price When Reviewed:
$9.00
Apple's iPhone Lightning Dock
If you want to charge your iPhone and listen to music at the same time, you can always use the iPhone Lightning Dock.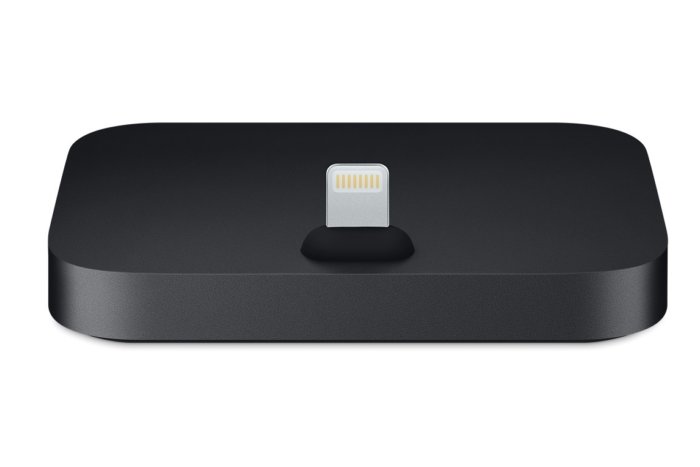 This Apple accessory lets you charge your iPhone by mounting it on the dock, and then you can use the spare 3.5mm plug on the back of the dock to listen to your headphones.
iPhone Lightning Dock
Price When Reviewed:
$49.00
Wireless charging pads
Another solution to the problem of listening while charging is to use a wireless charging pad, although that only works with the iPhone 8 or newer models. Those with an iPhone 7 or 7 Plus are out of luck. Like the Lightning Dock, this isn't a mobile solution, since the charging pad needs to be plugged into the wall.
And try not to bob your head too much, or you could jostle your iPhone right off the charging pad. We've got a full roundup of wireless charging pads and stands for your perusal—the Mophie Charge Stream Pad+ is one of our favorites.
Charge Stream Pad+
Price When Reviewed:
$59.95
Griffin iTrip Clip
This adapter takes a different approach: It uses Bluetooth to give wired headphones wireless capabilities. And unlike most traditional Lightning adapters, the $20 iTrip Clip also has a built-in mic so you can take calls or talk to Siri.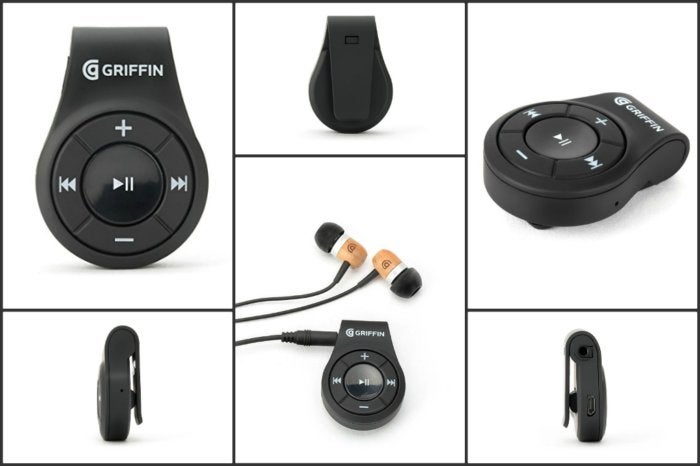 Plus, the iTrip Clip has another surprising functionality: Hook it up to your car's stereo system using an AUX cable, and you can use Bluetooth to play music from your phone, just like that.
Griffin iTrip Clip
Belkin 3.5mm Audio + Charge Rockstar
If you really want to charge your iPhone through the Lightning port and listen to 3.5mm headphones at the same time, you'll need a dongle like the Belkin 3.5mm Audio + Charge Rockstar.
It's bulky, but it'll let you charge your iPhone faster than wireless charging and listen to tunes with your favorite standard headphones at the same time. It costs about $35, which is cheaper than a good wireless charge pad and headphone dongle.
Wesoo Audio & Charge Adapter
If you have lightning-based headphones, or you want to use the Apple Lightning headphone adapter, you will need to double-up your Lightning ports to charge and listen at the same time.
There are plenty of third-party dongles that do this, but the Wesoo Audio & Charge Adapter is one of the most compact and affordable. It will set you back around $20.
iPhone 7 Adapter & Splitter, Wesoo Dual Lightning Headphone Audio & Charge Adapter for iPhone 7 / 7 Plus
Price When Reviewed:
$89.90
The Dongle Dangler
The cheapest, easiest way to deal with the lack of your iPhone's headphone jack is to get that $9 Lightning to 3.5mm adapter, but then it's just begging to get lost, or left at home when you really want it.
That's where this fun little gizmo comes in. It's just a blank 3.5mm plug on a small keyring.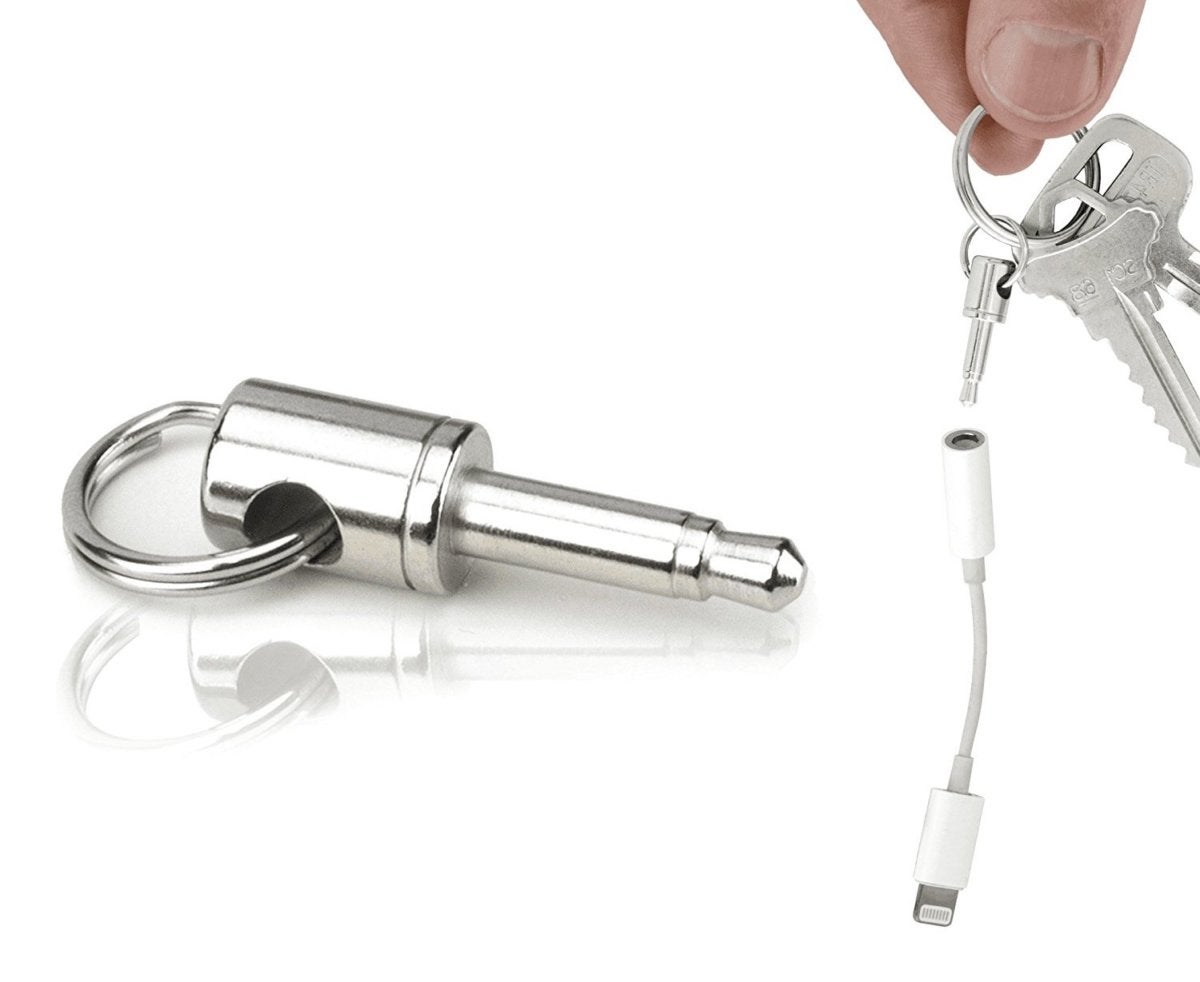 You stick the plug into the 3.5mm port on Apple's adapter, or any other adapter with a 3.5mm jack. Then it's attached to your keyring so you never leave home without it, and never lose it at the bottom of your bag.
At a bargain price of $4.99, it's an inexpensive and clever solution to a real dongle dilemma.