Apple has a plan to make its cloud services good: moving the groups responsible for building them into one building so they can work together.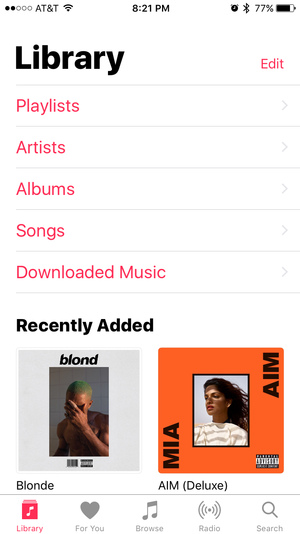 The teams behind iCloud, Siri, Apple Music, iTunes, Apple News, Apple Pay, and Maps all work under Eddy Cue, Apple's senior vice president of software and services, but they are physically spread out. Apple has realized that the physical distance is contributing to slow bug fixes and product development, sources told Bloomberg, so the company is centralizing its cloud services employees at Infinite Loop.
But it's not just employees who will be working together in one place—Apple is also reportedly moving its cloud infrastructure onto one internally developed platform. The company is already moving cloud services like iTunes onto its own system, though it could take a few years to move every service. Apple is also building an internal photo storage system so it won't have to use Google and Amazon's servers anymore.
The impact on you at home: Apple keeps pointing to services as the future of the company, especially as sales of iPhones have slowed in recent quarters, but those services have big problems. iCloud is a constant source of customer complaints, and iTunes is so unwieldy that people would rather subscribe to any streaming service but Apple Music just to get away from it. But services are still growing, so if Apple brings its teams under one roof to work together more seamlessly, it might just catch up to Google and Amazon.
The future of computing is artificial intelligence. Look at Amazon's voice assistant Alexa, Google Assistant and Google Home, Facebook Messenger's chatbots, and Samsung's acquisition this week of Viv, a voice assistant built by Siri's creators. Apple could be lagging behind its competitors for three reasons: It's perfecting a killer product that will be leaps and beyonds better than anything we've seen so far, it believes that your personal data should be tied to your device and not stored in the cloud, or its cloud teams weren't working together toward a cohesive vision. Perhaps the real reason is a combination of all three. But if working under one roof makes iCloud and iTunes less of a headache to use, then we hope Bloomberg's report is true.