Wesley Parker Sprayue made a very bad decision. Very bad.
As a joke, I made my macOS desktop background the Windows XP background; little did I know that changed my sign-in screen as well. So I reverted it back to something better but my sign-in screen still shows this screen. It's very ugly. And I can't figure out a way to revert back to the default background or change it to any other picture.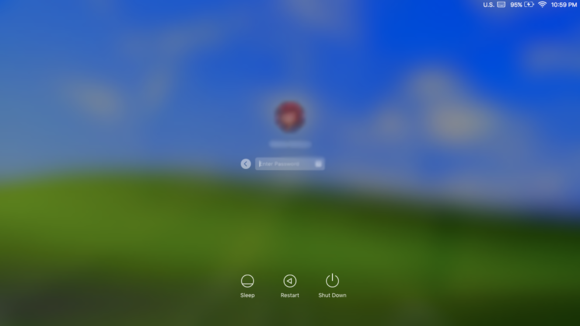 No, no, no, no. No.
By default, since Yosemite, the Desktop image or background color you pick in the Desktop & Screen Saver system preference pane gets used for the login screen. It's fuzzed out a bit, and it can look kind of cool. When you change your Desktop, however, it should also update the login screen.
However, if something goes wrong—maybe a permissions problem, maybe revenge by programmers that know what you did—you have to dive into a system cache folder to set things right.
In the Finder, choose Go > Go To Folder.
Paste the following and press return: /Library/Caches
Delete the file named com.apple.desktop.admin.png
In the Desktop & Screen Saver preference pane, choose a different Desktop image or color, then choose your preferred one again.
If all goes correctly, in a few seconds, you should see a new com.apple.desktop.admin.png appear in the Caches folder. Select it and press the spacebar to preview it with Quick Look to make sure it's the proper blurry version of what you chose.
Ask Mac 911
We've compiled a list of the most commonly asked questions we get, and the answers to them: read our super FAQ to see if you're covered. If not, we're always looking for new problems to solve! Email yours to mac911@macworld.com including screen captures as appropriate. Mac 911 cannot reply to email with troubleshooting advice nor can we publish answers to every question.