At a Glance
Expert's Rating
Pros
Robust data recovery for Mac, iOS, Android
Background disk health monitoring
Refreshed UI a better fit with current macOS aesthetic
Cons
iOS data recovery tends to be slow on larger capacity devices
No option to bypass scan of iCloud Photo Library
Our Verdict
Disk Drill 3 resurrects data on more than 200 internal or external media types regardless of what file systems they use, and now includes recovery for iOS and Android devices as well.
Best Prices Today: Disk Drill 3
Earlier this year I reviewed Disk Drill 2, a highly recommended utility for recovering data from any storage volume attached to your Mac, regardless of which file system it was created with. While the software exceeded expectations in terms of functionality, it was sorely lacking in visual flourish, with a user interface that seemed out of step with the current operating system.
I'm happy to announce this grievance has been addressed with the new Disk Drill 3, which not only sports a much-needed fresh coat of digital paint but also nicely spices up the existing buffet of tools.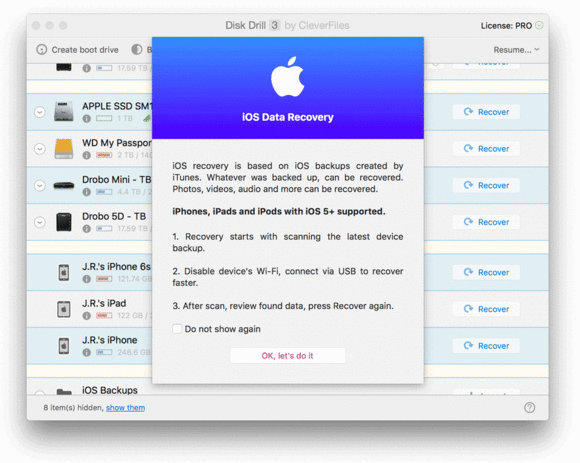 iOS friendly
Like previous versions, Disk Drill 3 offers data recovery as a free download, which includes a handful of tools for monitoring disk health, identifying and removing unwanted files, performing data backups, and more. There's also full support for macOS Sierra 10.12 (it works with OS X Mountain Lion 10.8.5 or later), including the ability to create a bootable USB recovery drive in a few clicks.
Disk Drill 3 adds the ability to recover data from an iPhone, iPad, or iPod touch, which is handy when an iOS update fails without a current backup available or an older device stops working because of water or other physical damage. It works the same: plug in the iOS device, click Recover, then select Camera Roll photos, videos, contacts, calendar, Voice Memo recordings, Notes, bookmarks, Messages chats, or call history data to resurrect. (Android devices are also supported when rooted or in USB mass storage mode.)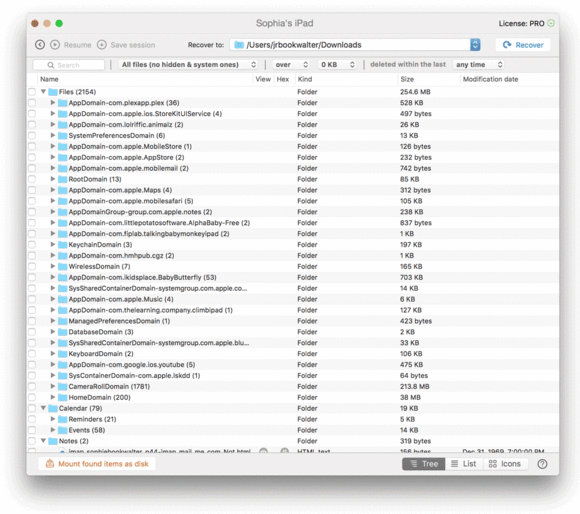 There is some sleight of hand involved, however. In the absence of an iTunes backup, Disk Drill 3 first creates one, a time-consuming process for those of us with larger capacity devices. My 128GB iPhone 6s Plus was about 80 percent full and took several hours to scan before recovery could take place. Judging from status updates, a lot of unnecessary time was spent scanning my entire iCloud Photo Library; a better solution would be an option to skip this content entirely, since it's already backed up in the cloud.
The resulting backup doesn't appear alongside others created in iTunes. Instead, it's tucked away in the user's Library, temporarily consuming valuable space on your system drive. Although the actual recovery happens quickly, I'd recommend importing an existing iTunes backup to expedite the process. (There's no support for recovery from iCloud backups, but this feature is in the works.)
More speed, support
Although Disk Drill 3 won't win awards for the iOS recovery speed, in almost every other regard, the software is faster than previous versions, and works harder at discovering files for recovery—up to 30 percent more, according to the developer. Byte-to-byte disk backups were quicker, as was mounting scan results as a disk image on the desktop, a handy feature that no longer requires the creaky old FUSE to be installed.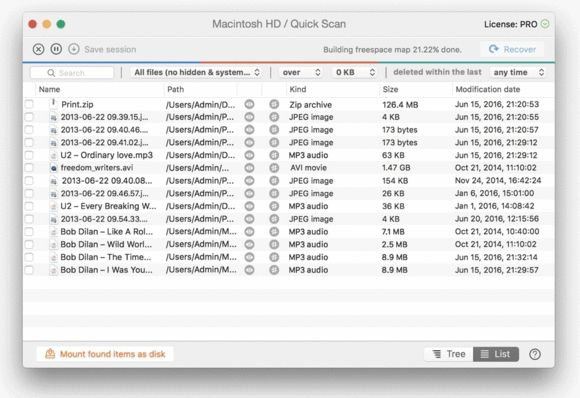 Disk Drill bulks up on support for native file systems (ExFAT, EXT4) and file signatures (Evernote XML notes, rich text documents, and others have been added). There's also a new module to find and eliminate duplicate files, which worked quite well in my tests.
Last but not least, Disk Drill 3 offers a fresh new user interface, which now hides system partitions by default for a cleaner look and feel. There's also a preference setting that offers more control over which disk types appear in the main view.
While the free version tackles the basics for most users, an $89 Pro upgrade allows a single user to run Disk Drill 3 on up to three Macs, adding a more comprehensive Deep Scan, the ability to search lost partitions, and rebuild catalogs on unmounted HFS+ formatted drives.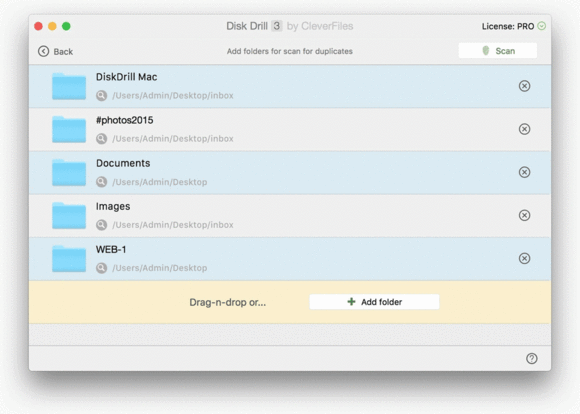 Bottom line
Disk Drill 3 again delivers the goods, and this time awesome data recovery tools are backed up by good looks and a more intuitive user interface.
Best Prices Today: Disk Drill 3