After September's annual iPhone-focused event, it was time for the Mac to have its turn in the spotlight. And boy, did we get some major Mac news on Thursday: Apple revealed three new MacBook Pros, two of them featuring the Touch Bar, Apple's brand-new touch control panel at the top of the keyboard. The MacBook Pro got a minimal refresh in October 2015 to introduce the Force Touch trackpad, but it's been a minute since the line has seen a major update.
As new products come in, old products must go out—so Apple's complete MacBook lineup now looks a little different. Here's a look at each MacBook in Apple's collection, including info on pricing and on-sale dates for the just-announced Pros.
The new MacBook Pro
The 2016 MacBook Pro is available in three versions: two 13-inch models, one featuring the Touch Bar and one featuring standard function keys, and a 15-inch model with the Touch Bar.

13-inch, without Touch Bar
13-inch, with Touch Bar
Price: $1,799 for a 256GB SSD, $1,999 for 512GB SSD
Configuration: 2.9GHz dual-core Core i5 processor, 8GB memory, 256GB/512GB SSD, Intel Iris Graphics 550, four Thunderbolt 3 ports
When can I get it? Preorders begin today (Thursday); shipping starts in 2 to 3 weeks (around Thursday, November 10)
15-inch, with Touch Bar
The 15-inch 2016 MacBook Pro comes in two standard configurations, both of which feature the Touch Bar:
Price: $2,799
Configuration: 2.7GHz quad-core Core i7 processor, 16GB memory, 512GB SSD, 2GB Nvidia Radeon Pro 455 Graphics, four Thunderbolt 3 ports
When can I get it? Preorders for both versions begin today (Thursday); shipping starts in 2 to 3 weeks (around Thursday, November 10)
The old MacBook Pro
Does the price range of the 2016 MacBook Pro make you sick to your stomach? We feel you, and so does Apple. They're keeping an older Pro model in the lineup as an entry-level machine, in both a 13-inch and 15-inch configuration.
13-inch
15-inch
Price: $1,999
Configuration: 2.2GHz quad-core Intel Core i7 processor, Turbo Boost up to 3.4GHz, 16GB 1600MHz memory, 256GB PCIe-based SSD, Intel Iris Pro Graphics, two Thunderbolt 2 ports
When can I get it? Right now!
MacBook
Apple's 12-inch notebook launched in 2015, and introduced us to a ton of new features that other MacBooks now have (like the Force Touch trackpad, butterfly key mechanism, and USB-C port). Though we didn't hear anything about it during Thursday's event, it's definitely still around, in four colors (to match your iPhone, naturally).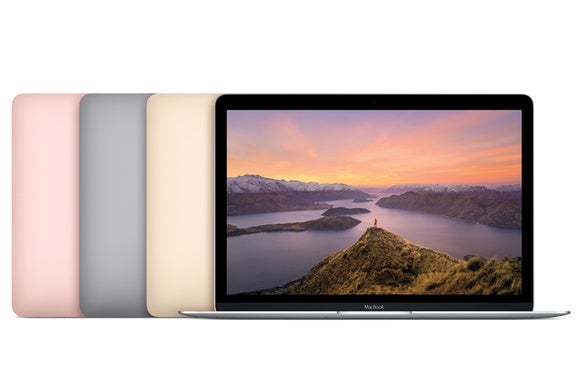 You have two standard options to choose from:
Price: $1,599
Configuration: 512GB PCIe-based onboard flash storage, 1.2GHz dual-core Intel Core m5 processor with Turbo Boost up to 2.7GHz, 8GB memory, Intel HD graphics 515
When can I get it? Right now!
MacBook Air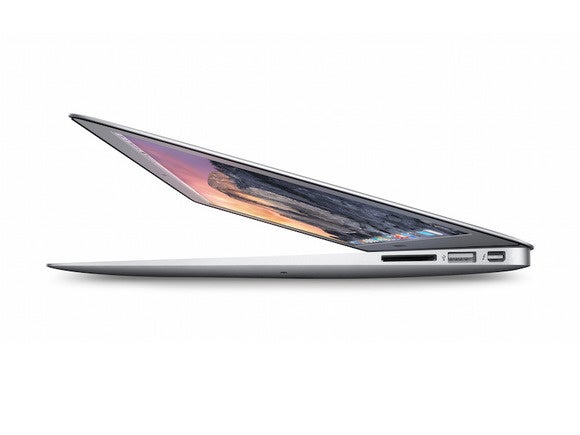 Some bad news for MacBook Air fans: Apple quietly killed the 11-inch MacBook Air on Thursday, and while the 13-inch Air is currently still available, Apple won't be updating it going forward. However, Apple did make a point of comparing the Touch Bar-free 13-inch iPad Pro to the Air, noting that this new model is smaller and lighter than the Air while offering more power. The 12-inch standard MacBook has also been compared to the Air.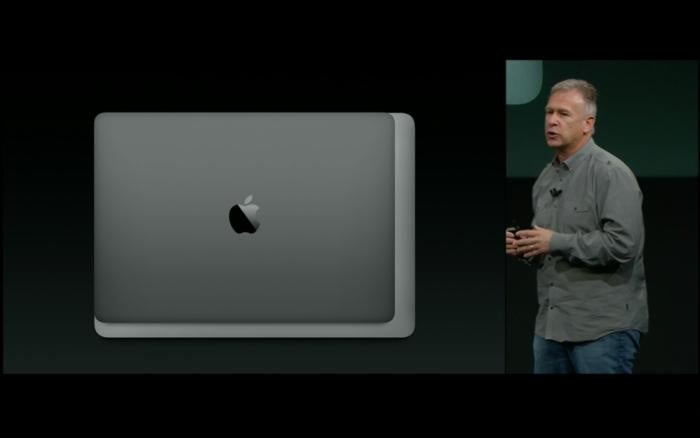 For now, here's what you'll find in the last remaining Air:
Do you think Apple should add in or kill off anything else from its MacBook lineup? Sound off in the comments.
Note: When you purchase something after clicking links in our articles, we may earn a small commission. Read our affiliate link policy for more details.
Leah Yamshon is a former Macworld editor.