The axe is falling at Twitter today after attempts to sell the company proved fruitless, and it's falling hard. During an earnings call this morning, Twitter announced plans to lay off 9 percent of its workforce, and around noon Eastern time, the company followed that up by revealing that it's killing Vine, the popular app dedicated to sharing short loops of video.
Twitter didn't provide a specific timeline for the retirement, saying only that the mobile app will be shut down at some point in the coming months.
"Nothing is happening to the apps, website or your Vines today. We value you, your Vines, and are going to do this the right way," the Vine team said in a Medium post. "You'll be able to access and download your Vines. We'll be keeping the website online because we think it's important to still be able to watch all the incredible Vines that have been made. You will be notified before we make any changes to the app or website."
Vine rose to fame by translating Twitter's short, hyper-focused experience into the video world, creating its own generation of stars in the process. But the service wilted in recent times after legions of competitors launched rival services and social video shifted more towards livestreams, including Twitter's own Periscope. Vine stars have been departing for YouTube and Facebook in droves, and taking valuable marketers and ad dollars along with them. As just another cog in Twitter's arsenal of products, Vine never seemed to receive the attention it deserved, as opposed to more full-featured services from Snapchat, Instagram, and more.
Update: Here's what Vine founder Rus Yusupov has to say about its death, via Twitter appropriately enough: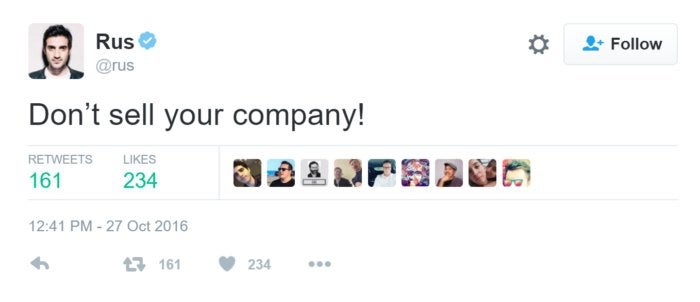 Ouch.
Vine created something beautiful but couldn't keep pace with the rest of the world, and now it's dead. R.I.P. Here's hoping this isn't a portent for Twitter's own future.