Apple's "Hello again" MacBook Pro event gave us an idea of where the company plans to take its product lineup, but the announcements also left a ton of unanswered questions on the table. Is the new MacBook Pro's Touch Bar just an interim solution while Apple builds a fully touchscreen Mac? Does Apple really think the iPad Pro is the future of computing? Why on earth did Apple sacrifice all other ports for USB-C?
Phil Schiller, the company's senior vice president of marketing, answered those questions (and a few more) in a wide-ranging interview published Wednesday in The Independent.
As polarizing as the tech press has found the new MacBook Pros, Schiller said Apple's customers have been racing to place their orders: "So far our online store has had more orders for the new MacBook Pro than any other pro notebook before," he told the British publication.
The entire interview is worth reading, but here are a few highlights:
On the future of the laptop computer
"Others are trying to turn the notebook into the tablet. The new MacBook Pro is a product that celebrates that it is a notebook, this shape that has been with us for the last 25 years is probably going to be with us for another 25 years because there's something eternal about the basic notebook form factor."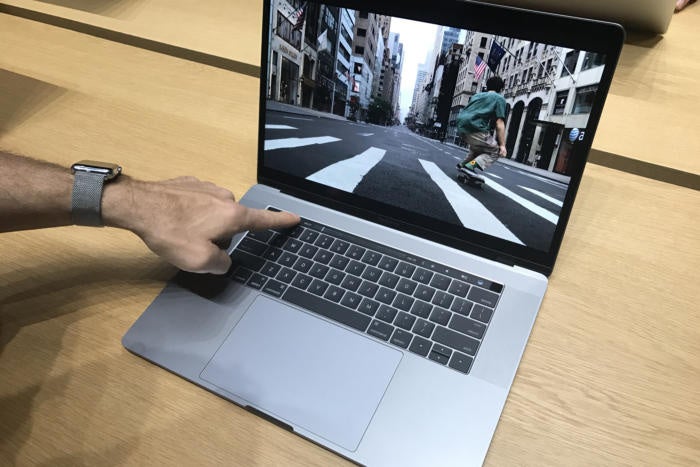 Why macOS and iOS will always be distinct
"Here's one example of how they should remain distinct: the Mac from the very first has had a menu bar fixed at the top. It's core to the identity and the experience you get. But iOS doesn't have a menu at the top. It never will. The thought of pointing at a menu at the top of an iPhone feels wrong. If you made the Mac a touchscreen you'd have to figure out how to make it a good experience with your finger on a touchscreen. Trust me, we've looked at that—it's a bad experience. It's not as good or as intuitive as with a mouse and trackpad."
Why the MacBook Pro kept its headphone jack
"These are pro machines. If it was just about headphones then it doesn't need to be there, we believe that wireless is a great solution for headphones. But many users have setups with studio monitors, amps, and other pro audio gear that do not have wireless solutions and need the 3.5mm jack."
On coping with big changes (like all those USB-C ports)
"Our customers are so passionate, which is amazing. We care about what they love and what they are worried about. And it's our job to help people through these changes. We know we made good decisions about what to build into the new MacBook Pro and that the result is the best notebook ever made, but it might not be right for everyone on day one. That's OK, some people felt that way about the first iMac and that turned out pretty good."