First up, let's get this out of the way: I haven't laid a finger on the Touch Bar on Apple's new MacBook Pros. They're not in the wild yet, and since I wasn't at the event last week, I'm among the vast majority of people who haven't had a chance to check out the new feature first hand.
Is that about to stop me from some wild speculation? You must be new here.
The truth is, I'm a bit skeptical of the Touch Bar. I believe that Apple has carefully researched and engineered it and that the company has a vision of what people will use it for. But what I'm curious about is whether it will be a technology that actually changes the way we use our Macs, or whether it'll simply fall by the wayside.
Mechanical advantage?
Perhaps my biggest question about the Touch Bar is the mechanics of daily use. While I agree with Apple's assertion that most people don't use the function keys that the Touch Bar is replacing, I'm hesitant to suggest that the Touch Bar is a superior replacement across the board.
Apple has said, most recently via Phil Schiller in this week's interview in The Independent, that the Mac, especially as compared to iOS devices, is based on a specific kind of interaction:
You have a surface that you type down on with your hands, with a screen facing you vertically. That basic orientation, that L shape, makes perfect sense and won't go away. The team came up with this idea that you can create a multi-touch surface that's coplanar with the keyboard and the trackpad but brings a whole new experience into it, one that's more interactive, with multi-touch.
I agree with this two-surface idea, one to type on and one to use as a display, in principle. But I worry about the disruption in that very model that's inherent to the Touch Bar: now you have a display on that horizontal surface, so it's not simply about typing. For some people who might already spend a lot of time looking at the keyboard, either because they aren't versed in touch typing or because they're hunting for a keyboard shortcut, the Touch Bar makes a certain amount of sense. But to those who've developed a long history of navigating the keyboard by feel, the Touch Bar might very well end up being a slower way to accomplish many of the same tasks.
Critics of touchscreen PCs often complain that one fundamental problem is that you have to switch contexts by going from a cursor-oriented system to a direct-interaction system. But to me, the Touch Bar suffers from the same potential challenge. Rather than manipulating a cursor or keys to change something happening on the display, you have to instead look at and interact with a different display. It's going to require some mental retraining, at the very least, in the same way that many of us adapted to a new scrolling direction way back in Lion.
Repetition and redundancy
My other concern about the Touch Bar is that much of what it does is already available via other means. Yes, the Touch Bar might simplify some interactions that are buried beneath arcane keyboard shortcuts, or processes that require a multitude of clicks. But much of what Apple seemed to show off during its keynote seemed to simply be an alternative to commonly used shortcuts or buttons.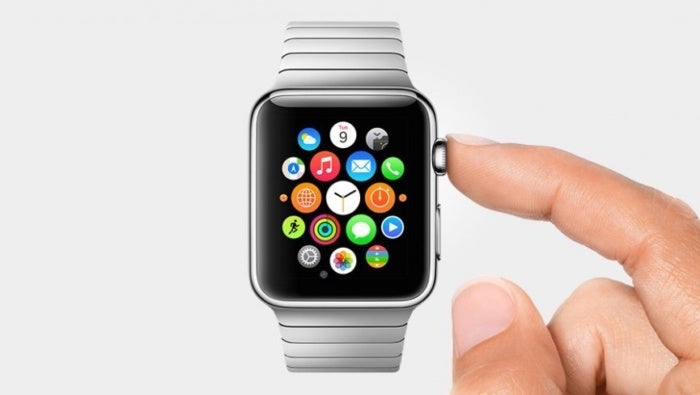 I've got precedent for such a concern: the Apple Watch. When Apple's wearable device was first announced, many of us were surprised to how much Apple had packed into it—rather than just offering a subset of features, the Watch almost seemed to aim at doing everything your phone could do, including run apps.
In the year and a half since the Apple Watch, we've gone through a couple of revisions that have aimed at redefining the Watch and making its features more usable. But even with that, my personal experience—and that of the people that I've talked to—still doesn't involve using a lot of apps. Part of that is performance: it's faster to use the phone. But another part is simply context—you don't want to spend a lot of time performing complicated actions on your wrist, especially when you're already accustomed to using your phone.
That's part of where I think the Touch Bar might also fall short. Because it doesn't always provide an alternative that's out-and-out better than what we're already wired to do, it may be an uphill climb for users to adapt.
The touch, the feel of OLED
If there's one place that the Touch Bar shines, though, it's in multitouch capabilities, especially as demoed in the Photoshop and Algoriddim Djay demos. However, even while watching them, I found myself thinking that, for many of those tasks, the Touch Bar looks cramped and small. Wouldn't one be better off using the now even-larger multitouch trackpad for those features?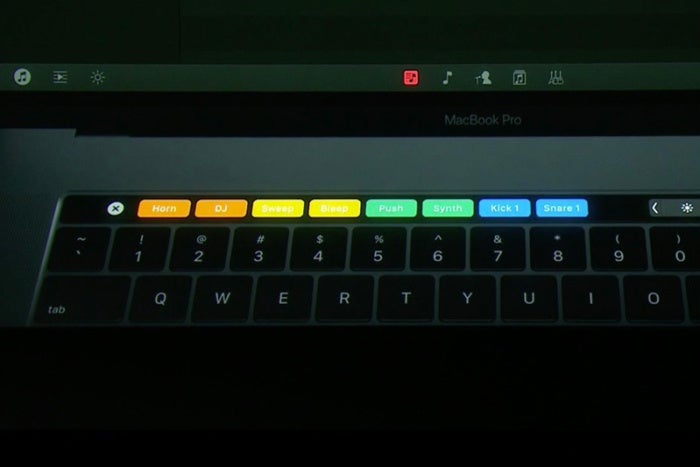 That leads me to wonder if Apple might at some point embed a display within the trackpad itself. It certainly would provide a much bigger canvas onto which to display a multitouch interface—and hey, the trackpads are already glass, so you're part of the way there.
Then again, if you're going to have a Touch Bar and a trackpad display, maybe it makes sense to make the whole keyboard area a display too…okay, I may have talked myself out of this idea.
Touch and go
I'm sure there are those who will love the Touch Bar, just as there are those who really love their Apple Watch. (Personally, I'm a fan of its fitness and notification features—the apps I can take or leave.)
We'll eventually have the benefit of clever ideas concocted not only by Apple but also by third-party developers, although that's certainly in part predicated on whether or not those developers find it a useful addition.
As I said, I still haven't used the Touch Bar, so I'm not trying to tear it down before I give it a chance. But after my experiences with the Apple Watch, I find myself a bit more cautious about the promise of new technology that's going to really change the way we interact with our computers.