At a Glance
Expert's Rating
Pros
Complete setup and control over HomeKit devices
Apple Watch and Today widget support
Optional Nest, WeMo support (requires in-app purchase)
Cons
No instructions or setup tutorials
Confusing device characteristics display
Not as intuitive or user-friendly as Apple Home app
Our Verdict
Best Prices Today: myHome Plus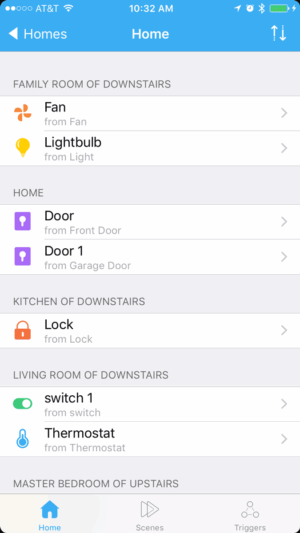 When Apple launched HomeKit with iOS 8, the home automation database was curiously missing one vital component: Namely a built-in app to control all of the supported accessories from one place. Two years later, that app has arrived and all is finally right with the world. Or is it?
Home control
myHome Plus (free on the iTunes Store) launched late last year as a universal third-party solution for setting up and controlling HomeKit-compatible accessories, no matter who manufactured those devices. After debuting as a paid app, the developers eventually offered it for free, with the option to purchase in-app upgrades to extend beyond the reach of HomeKit.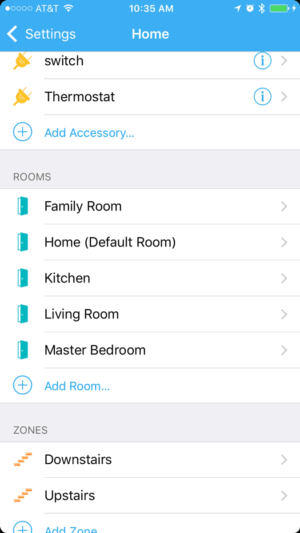 In the dark days before Apple's Home app, controlling an entire home from a single app instead of hopping between solutions from individual manufacturers would have been hailed as a godsend, especially when myHome Plus supports remote access and Apple Watch control over favorites.
Now that iOS 10 has arrived, it's only fair to judge the two apps on equal footing. myHome Plus and Home each provide control over scenes, triggers, rooms, and zones, as well as support for multiple iCloud users. But Apple's solution ultimately winds up being the more user-friendly of the two.
While Home has the upper hand with the new dedicated Favorite Accessories screen in the iOS 10 Control Panel, myHome Plus compensates by offering a Today widget instead. Although it mostly recaps the current state of each device (users have full control over which data is displayed), where appropriate there are toggle switches and sliders for powering smart plugs on and off or dimming the lights.
Beyond HomeKit
myHome Plus offers a straightforward enough user interface, but prior experience with HomeKit is a must. There's nothing in the way of instructions, and even the Help menu points to an Apple support page. Once you've added devices, however, the app borders on information overload. This is most apparent when viewing characteristics for a particular device, which is mostly displayed as a string of nonsensical custom values.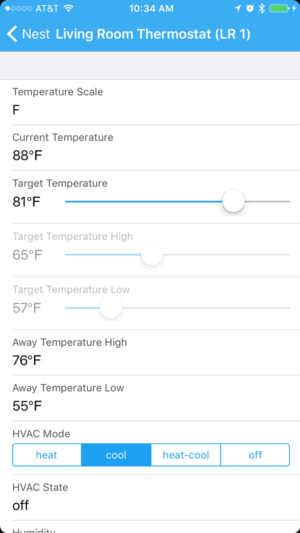 Compounding the problem is how devices are effectively multiplied. Each accessory has more than one listing, first for the main unit and battery level, then others for individual features as needed. The app also favors those living outside of the United States by displaying temperature readings in Euro-centric Celsius only, regardless of your preference settings.
Despite these quibbles, myHome Plus does offer one compelling advantage over Home: The ability to also control non-HomeKit accessories manufactured by Nest and WeMo. These optional features must first be unlocked via in-app purchase, priced at $6 each or both for $8.
However, the app doesn't magically integrate a Nest Thermostat or one of the many budget-priced WeMo home automation devices into HomeKit. They're still very much disparate and incompatible systems, but at least myHome Plus allows all three to coexist in a single place.
Bottom line
For those with a house full of HomeKit-supported products, I'd recommend sticking with Apple's built-in iOS 10 software over myHome Plus. The Home app is simply more attractive and easier to use.
Best Prices Today: myHome Plus
Note: When you purchase something after clicking links in our articles, we may earn a small commission. Read our affiliate link policy for more details.