For the last several weeks, I've been in India. Some of that time I've spent traveling around, seeing the sights, and some of it I've spent with my head down working, just as usual—albeit in a time zone where most of the people I know are asleep.
My devices have made the trip with me: MacBook Air, iPad, iPhone, Apple Watch. For the most part, my experience traveling with them has been pretty positive. I can get my email, and iMessage or FaceTime my family back home with little interruption, and run most of the apps that I'm used to having at my fingertips, day in and day out.
But for all of that, there are still some weak spots in Apple's tech when it comes to being a global traveler. In many cases, Apple has the systems in place, they're just not—as writer William Gibson once said—"evenly distributed yet."
Maps
One of the trickiest parts of navigating a new country is, well, navigating a new country. As someone who traveled in their youth without the benefit of a smartphone, I'm all too glad to be able to carry an Internet-connected, GPS-enabled computer in my pocket.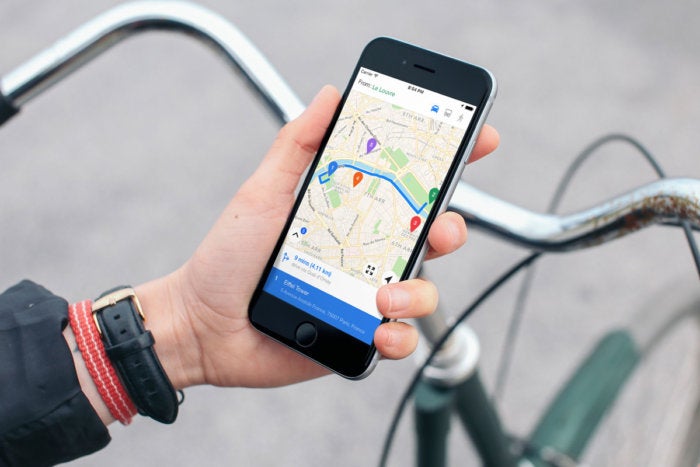 But Apple's own offerings fall a little short in my experience. I've found Apple Maps to be virtually useless in India. Yes, I can get a map overview or satellite imagery, but directions and transit information are nonexistent. Building databases of all that information is challenging, to be sure, and it often means working with a lot of partners. But not being able to get simple walking directions to a nearby restaurant is kind of a nonstarter, so I've been using Google Maps, which works much better.
That said, I'll give Apple Maps credit for this much: I appreciate that when I look at a local restaurant, it's at least smart enough to pull information from the local restaurant-rating site, rather than relying on spotty U.S.-only information.
Payments
Thank god for the glories of credit and debit cards—I'm not sure where I'd be without them, especially given India's current cash woes. But international transactions are still kind of a pain. Buying things online with a credit card in India requires a two-factor style system, where a one-time password is texted to your phone. Cards from the U.S. don't really seem to handle this—and some sites don't support international cards—which means if you don't have an Indian card and an Indian bank account, you're basically out of luck.
There's a huge potential upside here for Apple, if it can expand Apple Pay. Even in the U.S., Apple Pay is still in its growth stage, but its benefit to international travelers would be enormous. Not only would the security aspects of Apple Pay help protect against fraud, but in theory supporting Apple Pay for online transactions would be able to sidestep restrictions like the ones I've encountered.
India is a particularly interesting case, as the government is in the process of creating a unified payment system to push people towards cashless transactions. Whether Apple Pay would be compatible with that or simply provide an alternative, it might help travelers and citizens equally as well.
Keep it SIMple
Of course, the biggest issue when traveling internationally with your smartphone is being able to use your smartphone. The good news is that most modern smartphones, the iPhone included, work pretty seamlessly on networks around the globe, since they can at least fall back to the older GSM-based network. The latest standard, LTE, is still limited in many places, India among them, but I can at least get 3G/4G service and data—as long as I have a local SIM.
I've discussed the problems of international data before, and I'd still like to see Apple take a more proactive approach in making the iPhone easier to use abroad. With carrier subsidies dying out in the U.S., the trend is hopefully towards unlocked phones, but the SIM installation process can still be frustrating and complex—and who likes keeping track of all those little cards anyway?
International data from one's provider is, of course, always an option, but it's overpriced and doesn't provide you with a local number, which can often be handy. Perhaps future versions of the iPhone will feature an Apple SIM that works with multiple carriers, as Apple has deployed in the iPad, or perhaps a new SIM-less technology will eventually make life easier on globetrotters.
Keeping in touch
I will say that thanks to being able to associate my iMessage and FaceTime IDs with my email address instead of just a phone number, it's been a snap to keep exchanging texts and calls with my family back home. That's one of Apple's abstraction layers that's made life a lot easier while abroad, and it's shown that the company does create technology that can be a boon to the traveler; I'd just like to see more.
After all, the last thing any of us want to do while we're exploring the world is have to worry about whether or not our technology will work.