The 12.9-inch iPad Pro arrived a little over a year ago, and I've been using it as my primary iPad ever since. And while I love it–and also appreciate its little buddy, the 9.7-inch iPad Pro–there's no doubt that there are ways it could be improved.
With the exception of the introduction of the 9.7-inch iPad Pro in the spring, this has been a pretty quiet year for the iPad. But I am optimistic about the future of the product line. I think 2017 could be a pretty great year for the iPad. So here's my iPad wish list for 2017.
Sync up the iPad Pro models
One of the weirdest things about the 12.9- and 9.7-inch iPad Pros is that they feel like they come from parallel universes. Neither is technically the "top of the line" iPad Pro, because each of them possesses features the other lacks. This needs to change. I'm hoping that Apple will refresh both models this spring, and when it does so, it'll bring them into alignment.
For the 12.9-inch model, that means adding a True Tone display, so that that big iPad can match the color temperature of its surroundings, and support for the wider color gamut now available on the iMac, MacBook Pro, iPhone 7, and 9.7-inch iPad Pro. A camera more in line with the 9.7-inch model's 12-megapixel camera, with support for 4K video, would be awfully nice, too. Cellular versions of the larger model could also take advantage of an embedded Apple SIM, rather than the included physical SIM present on the existing 12.9-inch model.
For the 9.7-inch model, this means support for USB 3 data transfer and fast recharging, neither of which is available in the current generation.
Expand the family
iPad size is personal. Different people will opt for different sizes, for various reasons. My 12.9-inch iPad is kind of huge, I'll admit–but every time I use an 9.7-inch iPad Pro, it feels cramped. Someone else might like the features of the 9.7-inch iPad Pro but prefer the size of the 7.9-inch iPad mini.
The answer here is obvious: More choices! Apple could offer an 7.9 iPad Pro version, basically a bulked-up mini. And rumor has it that there might be a 10.5-inch iPad Pro in the works, too.
The more, the merrier. More sizes (and shapes?) of iPad feel like a good idea to me. There's almost certainly a sweet spot between the 9.7- and 12.9-inch models–something not as bulky as the bigger model, but with a screen big enough to properly handle multitasking apps. Bring it on.
iOS 10.5
Call it iOS 10.5 or 10.2 or 10.3, but I'm hoping that this spring there will be an iOS update, timed for release with new iPads, that adds a raft of iPad-centric features to iOS. When iOS 9 was released back in the fall of 2015, it added multitasking and more keyboard shortcuts and trackpad editing, but iOS 10 pretty much ignored the iPad.
If Apple is truly moving the iPad to a spring release schedule–again, those are the rumors–it makes sense to decouple iPad-centric features from the fall iPhone-focused release of iOS and let them have their day in the sun later on.
There are plenty of areas in iOS that need attention. The multitasking app picker seemed like a stopgap solution when it arrived, and it hasn't aged well. A new interface that's more dense and lets you find apps more easily is really required. I'd love to see proper drag-and-drop between apps, better ways of shifting keyboard focus between onscreen apps, and the ability to create shortcuts that launch pairs of apps together in Split View.
There are also a bunch of iPad-related bugs–try using stickers in Messages in Split View sometime–and some feature omissions, like support for opening files from external storage devices, that could make the iPad Pro a much better productivity device.
Better accessory support
What defines the iPad Pro? The Pencil and the Smart Connector. Maybe it's time for a new, improved Pencil–one with a modifier button that lets you use it to erase.
I'm intrigued by the idea of the iPad Pro–the most laptop-like of any of Apple's iOS devices–adding a proper USB-C port, perhaps in addition to (rather than replacing) its Lightning port. Adding support for USB-C peripherals would send a message that the iPad Pro is ready to play in the same circles as PCs.
And what about that Smart Connector, anyway? I think I can count the number of Smart Connector-based accessories on one hand. Surely there's more that could be done on this front, including by Apple.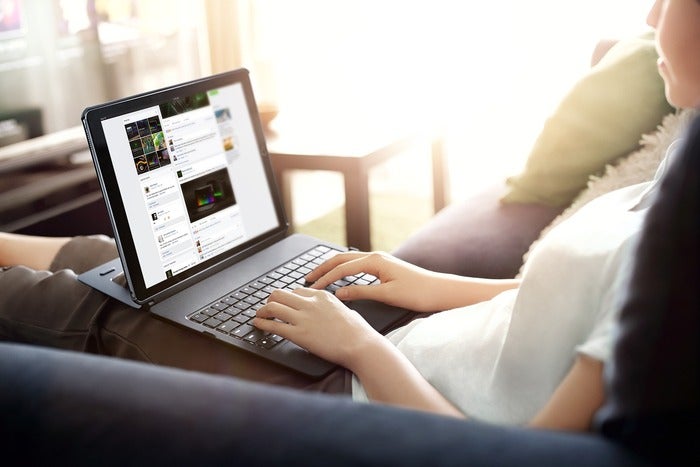 I'd love to see a new version of the Smart Keyboard that adds media keys and an Escape key. It would be great if Apple also offered a proper, hinged keyboard designed specifically for the iPad Pro, so that you could use it in your lap, though given Apple's latest moves toward reducing the number of accessory hardware products it makes, I'm not going to hold my breath.
Beyond that, I wonder if there's something Apple can do to make the Smart Connector more successful. Is there some new accessory we haven't thought of that could be better enabled by the Smart Connector? Or is the Smart Connector really just a feature designed for the Smart Keyboard, and will never be much more than that?
In any event, I'm hoping that in 2017 we'll see an entirely new iPad product line, with synced-up hardware and improved software. With any luck there will be some surprises on the accessory front, too, whether it's the pencil, Smart Keyboard, or something entirely new.