These days, keeping up with games can be a full-time job. So how do you separate the signal from the noise, the wheat from the chaff, the Temple Runs from the Temple Jumps? Allow us to help by regularly selecting a game You Should Play.
I love puzzle games. I especially like timed puzzle games, because I'm an insanely competitive person and I always want to win (even if it's against myself). But constantly competing takes its toll—sometimes you need a game that offers no instruction, no direction, and no competition whatsoever. And for those times, there's Klocki, a minimalist puzzle game with a great soundtrack, gorgeous graphics, and a (perhaps frustrating) lack of pressure.
Klocki is very simple: It's a puzzle game, and just a puzzle game. There are no hidden features to unlock, there's no way to measure your success (aside from successfully completing the puzzles), and there's only one option (to turn off the music). But this simple puzzle game is surprisingly addictive and relaxing—it's a nice escape from the real world of numbers, stats, and metrics. Here's why you should take a look:
Intuitive mechanics: Klocki takes minimalism to the next level—there are no words at all in this game, minus the publisher's opening credit. But despite the complete lack of instructions, Klocki does an excellent job of introducing its mechanics, which involve swapping, twisting, and turning tiles, in a way that's easy to understand.
Klocki's puzzles are built on connecting lines: Each puzzle requires you to complete all of the lines (or shapes) on the board by manipulating the tiles. Some lines extend over the 3D plane—for example, a line might dip over the side of a cube, or crawl up a wall once it's completed. The first puzzles are simple, with only one or two lines that need to be connected, while later puzzles are much more complicated and feature multiple lines (of varying colors and textures) and multiple tile types.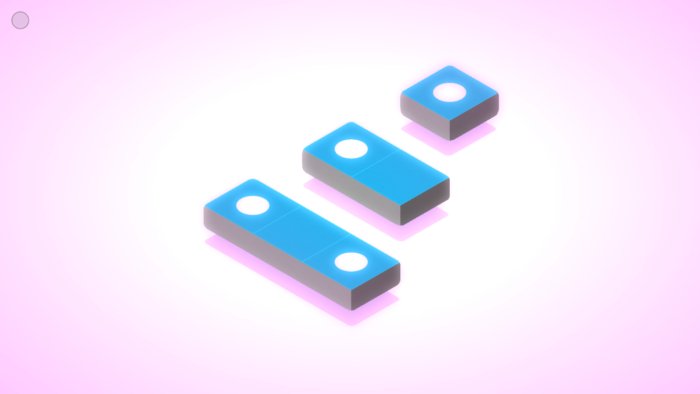 Klocki takes its time introducing each tile type and line type with simple puzzles, so you never feel lost or confused.
No pressure: Unlike many puzzle games in the App Store, Klocki offers no competitive aspects. The puzzles are not scored, timed, or starred based on your performance—you can play through the game as slowly or as quickly as you like (or, well, as you can manage) without trying to beat your score or otherwise "win."
At first this seems like an oversight, because what's the point of playing a game with no metrics? The levels aren't even numbered—when you reach the last level, you tap to see the next level and the game will take you back to the first level and start over. But after an hour or so of playing (and it's not a long game—if you're diligent, you'll get through the levels quickly), it's clear that Klocki's lack of competition is actually sort of an asset, and makes for a surprisingly relaxing experience.
It's the whole package: It's not just Klocki's puzzles that make it an impressive app. The game features beautiful high-definition graphics and smooth puzzle mechanics (tiles swap, flip, and spin effortlessly), as well as a melodic soundtrack (and accompanying sound effects) composed by Wojciech Wasiak. Everything about this game, including the soft pastel backgrounds and the minimalist design, make it a beautiful experience.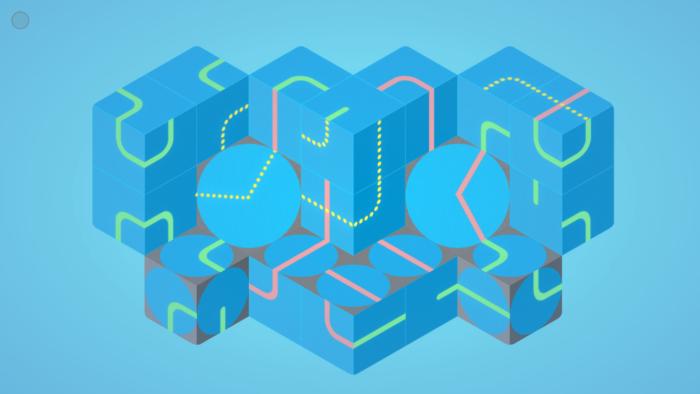 Klocki is a relaxing, low-key puzzler, but it's not necessarily a breeze to get through. Once you start getting into the later puzzles, which have multiple planes and moving parts, your brain will get the workout it needs.
Developer: Rainbow Train Platform: iOS (Universal) Price: $1