The new Touch Bar-equipped MacBook Pros have been polarizing, to say the least. Some think the new 13- and 15-inch models are woefully underpowered for their high price tags, while others rave about the OLED strip that replaces the Pro's function keys. Microsoft thinks there are more of the former than the latter, and that its Surface lineup targeting creative professionals stands to benefit.
According to Microsoft, it has numbers to back up that belief. The company said in its year-in-review blog post on Monday that more people are switching from the MacBook to Microsoft's Surface than in years past.
"Our trade-in program for MacBooks was our best ever, and the combination of excitement for the innovation of Surface coupled with the disappointment of the new MacBook Pro—especially among professionals—is leading more and more people to make the switch to Surface, like this. It seems like a new review recommending Surface over MacBook comes out daily. This makes our team so proud, because it means we're doing good work."
As 9to5Mac noted, Microsoft was running a better promotional offer for MacBook trade-ins this year—Pro and Air users got up to $650 to put toward a Surface Book or Surface Pro 4 from Oct. 27-Nov. 23. It's a safe bet that offer had a big effect on trade-in numbers.
As far as reviews go, the Pro has its fair share of positive press. We loved everything about the two Touch Bar versions of the new Pro lineup except for their high prices. (We also compared Microsoft's touchscreen Surface Studio to the iMac spec-for-spec and found Apple's desktop to be cheaper—and it runs macOS, which is a selling point on its own.)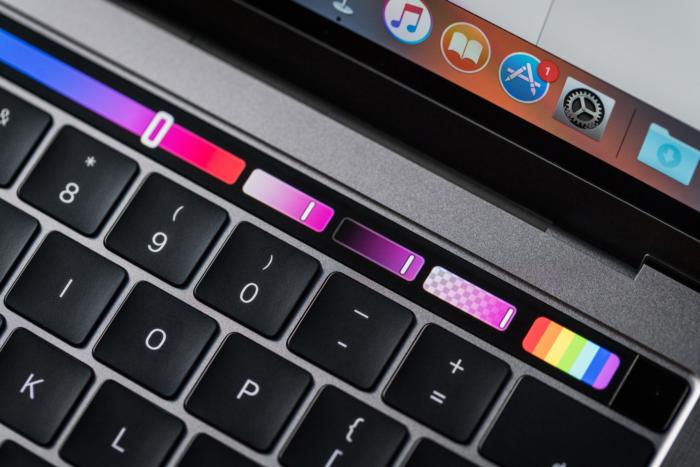 We haven't seen Mac vs. Surface sales figures yet for the ongoing holiday quarter, which might lay to rest which line is more popular. Microsoft said November was its best month for Surface sales, while Apple has said that the MacBook Pro preorders beat out all past pro Apple notebooks.
Either way, a little competition in the high-end laptop market is a good thing. If Microsoft really is wooing away creative pros with its Surface line, Apple will have to do more to compete, and that's a win for every buyer.