The Mac Pro and Mac mini have languished for years. The iMac faces increased competition from rivals like Microsoft's Surface Studio. The MacBook is thinner and lighter than ever, but not more powerful. Critics say it's clear that Apple has put the Mac on the back burner. In a memo to employees, CEO Tim Cook said nothing could be further from the truth: "We have great desktops in our roadmap," he wrote, according to TechCrunch. "Nobody should worry about that."
But it's not that simple. A Tuesday report from Bloomberg outlined the internal troubles facing the Mac team at Apple and spilled the updates coming next year. Spoiler alert: They're minor. The iMac is getting a new AMD graphics processor and USB-C ports, while the MacBook and MacBook Pro will see slight processor upgrades.
So what's going on at Apple? There seem to be a few problems, according to Bloomberg.
There's just one software engineering team working on both macOS and iOS, and most of those engineers prioritize iOS, which means the iPhone and iPad have outsized influence. This isn't necessarily a bad thing—those two product lines account for 75 percent of Apple's worldwide revenue. But the lack of focus on the Mac has led to the departure of many Mac hardware designers, who noticed that design chief Jony Ive and his team were no longer interested in weekly check-ins to review Mac concepts or check out prototypes.
Before the iPhone and iPad became Apple's top priority, there was a singular vision for the Mac. Now, the team works on multiple prototypes with different features simultaneously, which means no one concept has the full attention of anyone at Apple.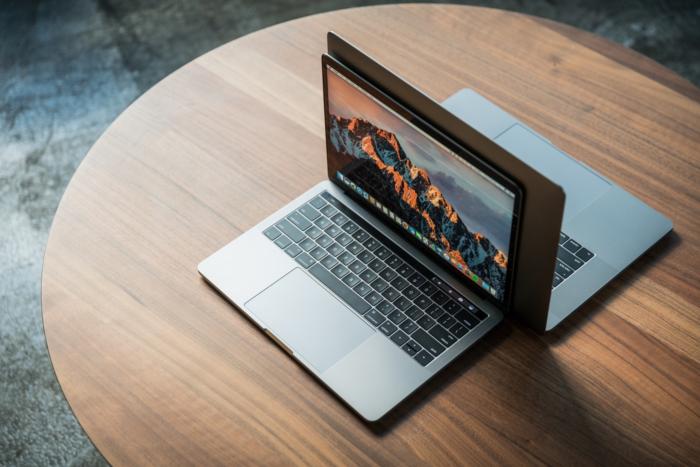 The computer is political
The Mac is also caught in the crosswinds of political change. President-elect Donald Trump has promised to bring manufacturing jobs back to the United States and has criticized Apple for making its devices in China. Apple did produce the Mac Pro in the U.S., but had to make its own assembly tools and train production staff on how to make the computers, which slowed down the manufacturing process.
Cook may be hoping to stave off future criticism from Trump by meeting with him. Cook was part of the group of tech leaders who sat down with Trump last week. In his memo to employees, Cook explained that job creation, tax reform, renewable energy, and human rights are a few of the issues that will be affected by the incoming administration, and that it's important for Apple to be at the table when conversations about those issues take place.
"Personally, I've never found being on the sideline a successful place to be," Cook wrote. "The way that you influence these issues is to be in the arena. So whether it's in this country, or the European Union, or in China or South America, we engage. And we engage when we agree and we engage when we disagree. I think it's very important to do that because you don't change things by just yelling. You change things by showing everyone why your way is the best. In many ways, it's a debate of ideas."