At a Glance
Expert's Rating
Pros
Post Instagram photos, videos, or Stories on the Mac
Automatically add white space to non-square images when posting
Support for multiple accounts, reposting
Cons
Still no macOS share extension support
Can't zoom into opened photos
Price increase from previous version (free update for existing users)
Our Verdict
Best Prices Today: Grids for Instagram 4.3
A year ago, I reviewed the third version of a Mac application called Grids, one of those rare native solutions for viewing Instagram posts on the desktop without a web browser. With support for multiple accounts, developer ThinkTime Creations had an early leg up on the mobile app at the time, but the inability to upload new content meant this third-party software was strictly a view-only experience.
Here's the story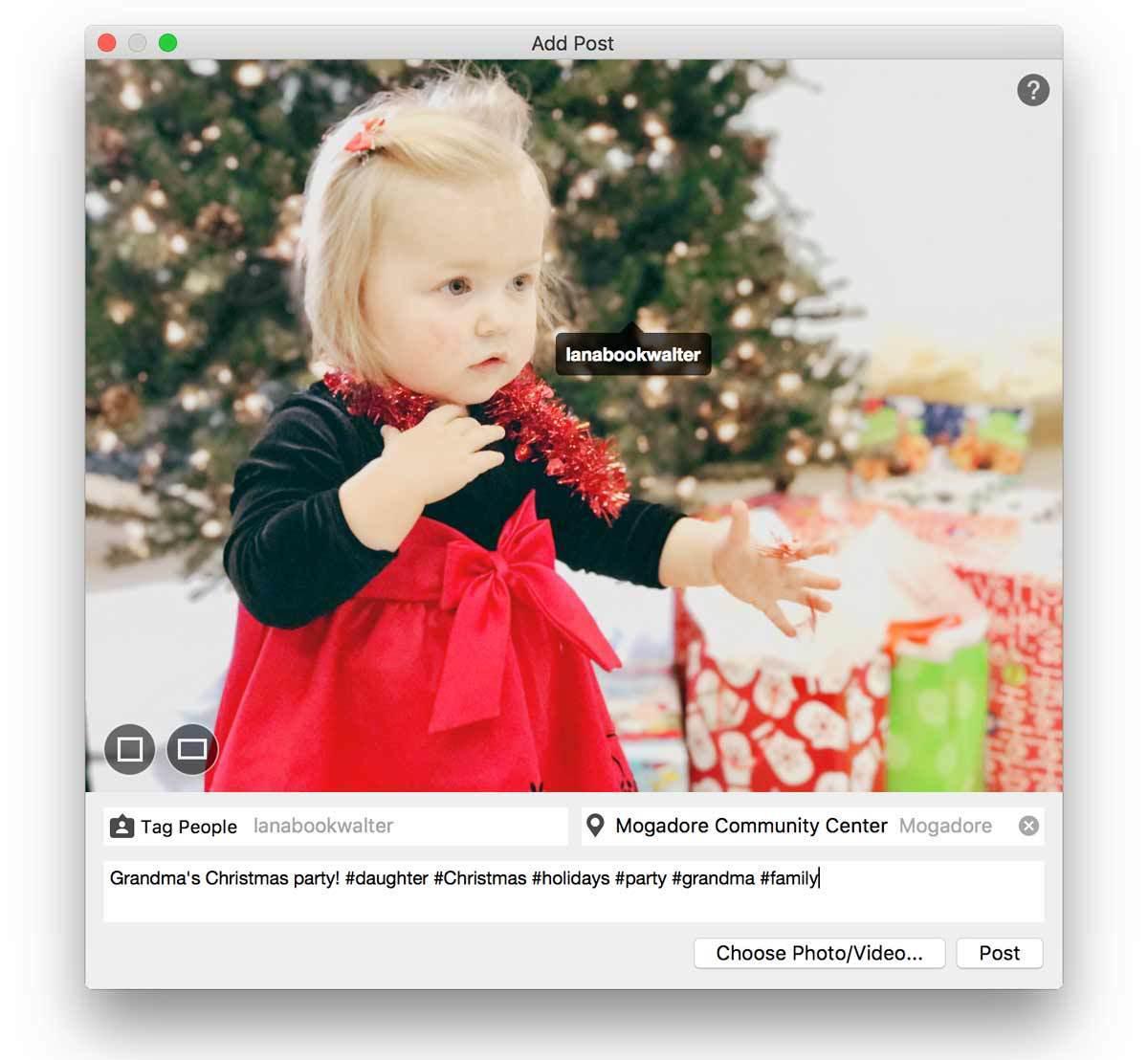 I'm happy to report Grids 4.0 for Instagram not only carries forward all the conveniences of the previous version (stuff like multiple layouts, keyboard shortcuts, and push notifications) but is also now capable of posting images or videos with optional tags and location data. Although Instagram remains stuck with traditional square photos, Grids will offer to add white space to non-square images before they're uploaded, a handy feature I took advantage of quite frequently.
In addition to posts, Grids also supports the social network's implementation of Snapchat-style Stories, those funky self-destructing slideshows that vanish after 24 hours. I'm not a teenager and therefore have little use for this kind of thing, but the feature otherwise works fine, despite the lack of text and drawing tools found in the mobile implementation.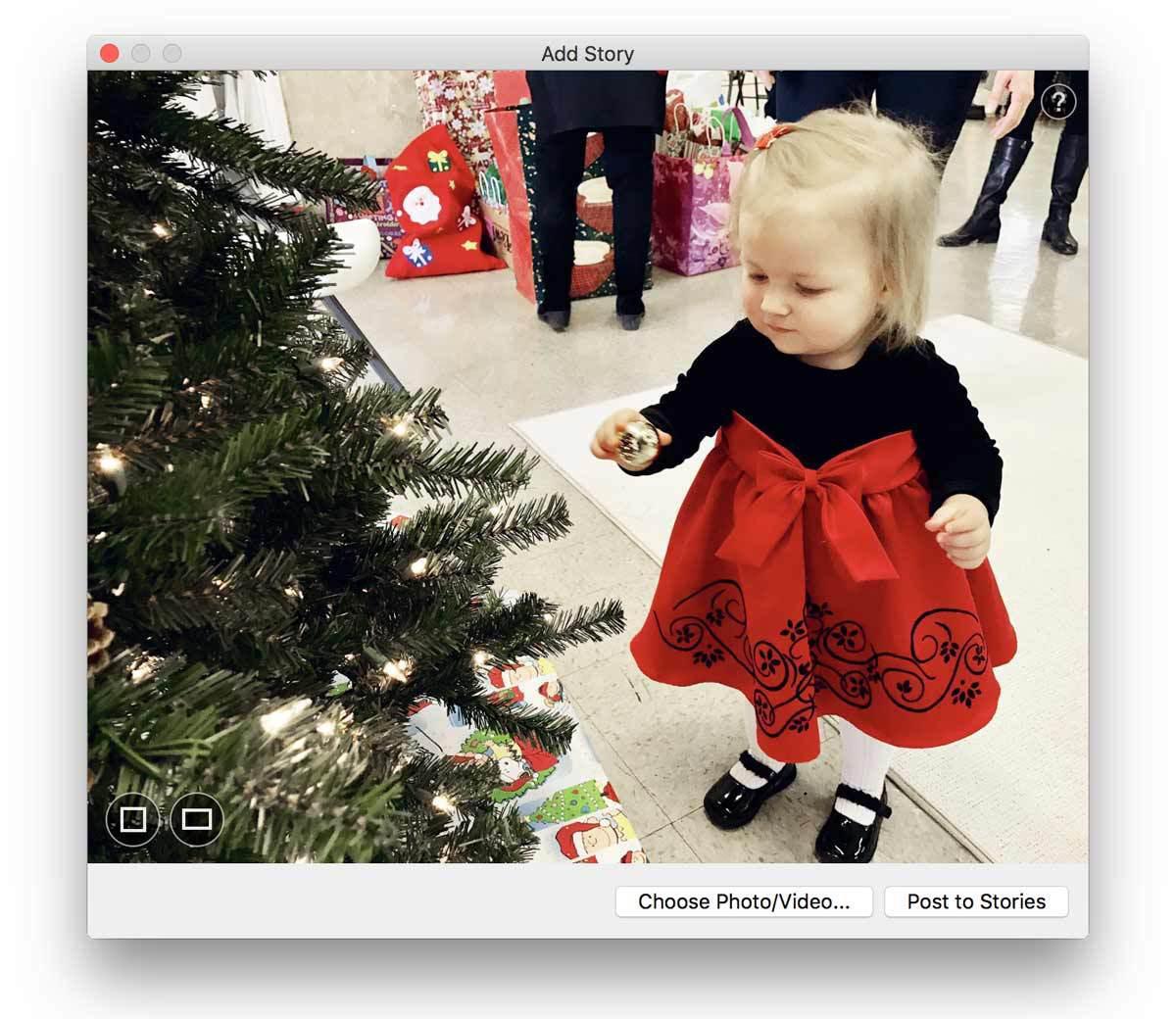 Dare to share
Despite the ability to post new content, Grids 4.0 for Instagram has made little progress on other missing features noted in my earlier review. For example, you still can't zoom into an opened photo, a particularly grating limitation now that Instagram finally allows this in the official mobile app.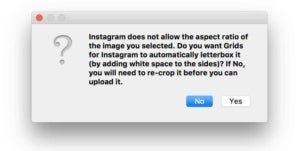 Another feature still missing is macOS sharing extension support. There's no one-click way to share Instagram posts via email, other apps, or other social networks without copying and pasting a URL. However, you can easily repost items from another user's feed onto your own, and saving images to disk remains an option.
It's worth nothing Grids comes in two flavors: A free version requiring an in-app upgrade for multiple accounts, uploads, direct messaging, and Stories; and another that costs $8 up-front with these features already enabled. That's a $3 increase from the prior version, but it's a free update for existing customers, and still a bargain for the convenience of posting photos on the Mac alone. (A Windows version is also available.)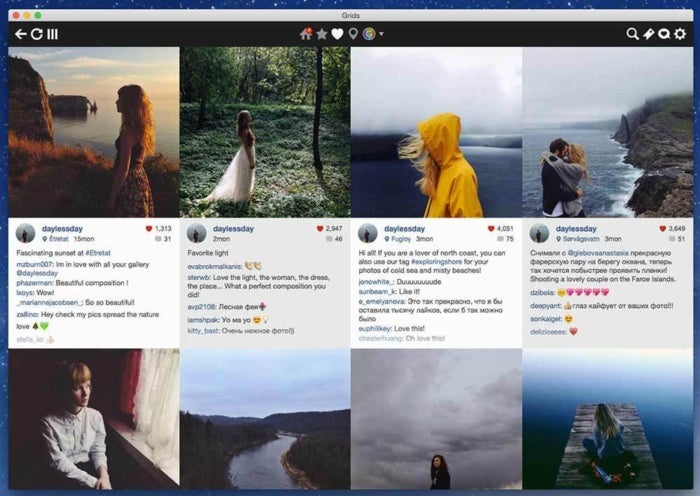 Bottom line
The ability to post photos or videos to Instagram from the Mac makes Grids 4.0 a worthwhile purchase, but sharing to other social networks remains limited.
Best Prices Today: Grids for Instagram 4.3