There was a time when the iPhone wish list was miles long. In the early days of the smartphone, there were so many clear gaps that it wasn't a question of what features needed to be added, but in what order.
But as the tenth anniversary of the announcement of the iPhone nears, the wish list has dwindled. The gaps have been filled in. The smartphone is amazing, essential, and a bit boring.
Still, we can dream, can't we? And so here's a list–both mundane and fantastical–of the iPhone features I'm dreaming of for 2017.
More camera improvements
Phone cameras can always get better, so I'd like to see Apple keep the ball rolling in 2017 when it comes to iPhone camera updates. As a fan of the smaller phone model, I'd like to see it add the second camera currently only offered on the iPhone 6 Plus.
More innovation when it comes to mingling hardware design with software would be great, too. Can iOS provide more fun effects when it's got access to two high-resolution still and video cameras? Could it combine the front and rear cameras to create something that approaches a 360-degree view? What about the ability to shoot video horizontally and vertically and choose which orientation you'd prefer to share after the fact?
I'm sure Apple's photo team has a bunch of ideas. I'm looking forward to seeing what they pull out of the hat next.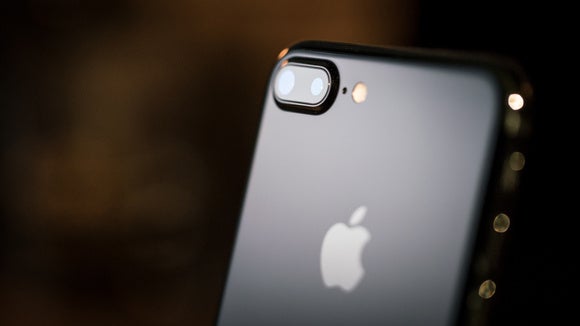 iCloud storage changes
Apple loves its services revenue line, but there's a difference between add-on services and fundamental features of your hardware. For too many years Apple has skimped on the cloud storage you get when you buy an iPhone, and that needs to change.
With the release of new iPhones in the fall, I'd love to see a revamped approach to iCloud storage. Sure, that could be as easy as raising the free tier of iCloud storage from 5GB to 10 or 15 or even 20GB. Even better would be granting an additional amount of storage to your Apple ID every time you add a new iOS device. Those grants could be limited to a couple of years, if necessary.
But when I buy an iPhone, the cloud storage that allows me to use it safely and replace it if it's stolen and upgrade to a new phone when I'm ready should be part of what I'm buying. I'll pay extra to store documents or my entire photo library online, but backup should be covered. People should never have to see a warning that threatens to discontinue backup unless they pay Apple money for more storage.
Family Sharing fixes
Speaking of Apple IDs, a few years ago Apple introduced Family Sharing–and hasn't really improved it since. It's past time. It's time for families to be able to access a shared iCloud Photo Library, for instance.
Families should be able to share iCloud storage space too, so I don't have to buy a terabyte for myself and then spend another $12/year for my wife's devices to back up separately.
Syncing Photos data
The latest improvements to the Photos app use machine learning to let you search for objects in your photos without any manual tagging. It's pretty cool, but every time you set up a new device it has to scan your entire library anew.
2017's software update should allow photo metadata to ride along with the photos in iCloud Photo Library, so that when I buy a new iPhone it doesn't spend a couple of nights getting very warm while it re-scans the photos that all my other devices have already scanned four or five times.
A better screen
The iPhone's screen is great, but it could always be better. As much as it's improved, glare in bright sunlight is still an issue. The screen could always be brighter.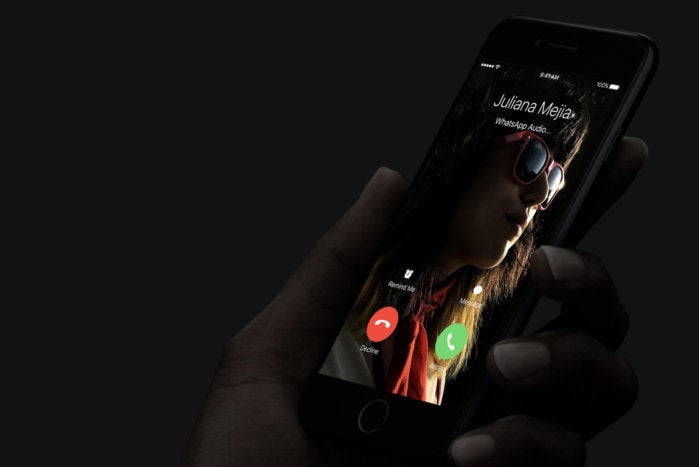 And of course, everyone would prefer if the screen was even harder to scratch and less breakable if you drop it. It may be a long time before there's a truly unbreakable iPhone, but every year Apple should try to get closer.
Improved waterproofing
The iPhone 7 is the first iPhone to claim water resistance, but it's still not exactly safe to take it in the pool and take underwater photos. Today's iPhones should survive a brief dunking but officially they're just "splash-proof"–and if your phone's seals fail, you will discover that Apple's warranty doesn't cover water damage.
Let's get there! Apple should keep pushing its waterproofing tech. The more moisture it can survive, the better.
A better setup experience
Apple should make the act of buying a new iPhone one that's pure pleasure. Unfortunately, too many times the iPhone setup experience can be frustrating.
Apps take forever to restore, data has to slowly crawl over iCloud (or iTunes). The easier Apple can make this experience, the better. (Ensuring everyone's iPhones are properly backed up by granting more iCloud storage space is a part of this.)
A new iPhone SE
I suspect the iPhone SE is going to be an every-two-years sort of update, but I'd love to see a new iPhone SE–this time with iPhone 7-caliber hardware–released this spring. A lot of people really like the smaller-sized iPhone, and the iPhone SE has proven to be surprisingly successful. Keep the ball rolling.
An answer for Daydream VR
Okay, this is a ridiculous one and I think there's no way it's going to happen, but I'd love to see Apple take on VR headsets by creating its own version of [Google's Daydream View]–in other words, an accessory that lets you use an iPhone to create a virtual-reality headset. The iPhone already has most of the necessary processing power and sensors to be a VR rig. All that's needed is some tools for developers and an Apple-built accessory that brings it all together.
The truth is, Apple is probably more focused on augmented reality than virtual reality, so a pure VR headset seems like an awful stretch. But let me have this one. After all, what better time to dream about the future than when we're on the precipice of a new year?