As sure as the Earth sweeps through its orbit around the sun, the changing of a calendar year is a time to reflect about what's happened and ponder what's to come. Last year I made a list of things I wanted to see from the Mac in 2016; the results were fair to middling.
Truth be told, 2016 was a rough year for Mac watchers. There were new MacBook Pros and a slightly updated MacBook, and of course OS X became macOS, but there were no new Mac desktops for the first time in a long time.
Keeping in mind that these lists are always a mixture of informed guessing and sheer wishcasting, here's a list of some of the things I hope we see from the Mac in 2017.
Mac Pro: Wanted, dead or alive
The all-new Mac Pro was unveiled in 2013, a groundbreaking new design with a near-silent fan and loads of CPU and GPU power. Phil Schiller boasted about Apple's Mac innovation. It was an interesting, if controversial, approach to a high-end computer.
And then: nothing. For three years, the Mac Pro has sat on Apple's price lists with no price or specification changes to speak of. At some point, it becomes embarrassing to even attempt to sell such an out-of-date product at the full price set in 2013.
You could argue that Apple crossed the line into embarrassment in 2015, but it's certainly reached that point now. This needs to end, one way or another. Either it's time for the Mac Pro to be discontinued and shown the door, or it's time for Apple to update it–either by keeping the existing design but with the latest Intel hardware, or by tossing the "trash can Mac" into the trash and doing something new.
Which will happen? It depends on which tea leaves you read, apparently. I'm inclined to be optimistic: If Apple truly wanted to kill the Mac Pro, wouldn't it be dead already? The lingering suggests to me that Apple really is working on a replacement, and delays have left the company in this embarrassing position. Also, I think there's a place in the Mac product line for a Mac that can fulfill needs that an iMac simply can't match. I'm pretty satisfied with my 2014 5K iMac (which, last time I checked, was still faster than the lowest-end Mac Pro models), but there are some people who really want lots of processor cores and workstation performance. It would sure be great if Apple could please them–but at this point even admitting they won't ever be satisfied would be an act of mercy.
The Mac mini, dead or alive
Speaking of Macs that need a final disposition: What's up with the Mac mini? It's been the most neglected Mac in terms of updates for a long time, but it seems like it's past time for one. The Mac mini is never going to be a huge hit, but it's a useful product for schools, as a server, attached to TV sets, and all sorts of other wacky places. I've had a Mac mini running in my house for more than a decade now. I'd like the little guy to survive.
Or maybe Apple should solve both of these issues with a single new product: a desktop Mac without a display that can be outfitted with processors from the mid-range to the high end, something that's more like a Mac mini at its base price but more like a Mac Pro at the high end. Unreasonable? Probably. Unlikely? Certainly. But if it happens, I'm going to point at this paragraph and nod like I knew it all along.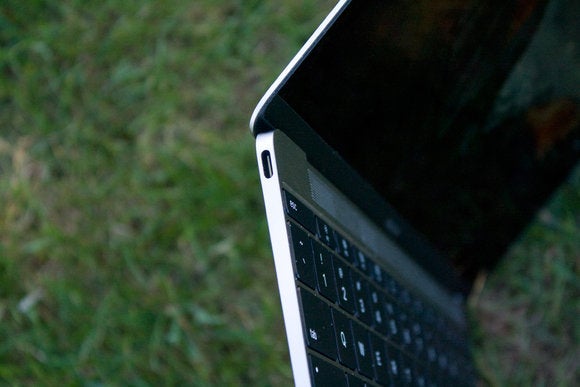 Next-generation MacBook
This was on my list last year, and I'm bringing it back until I get satisfaction: I'd like to see Apple take a second crack at the MacBook, two years after introducing it. Adding support for Thunderbolt 3 would be swell, and adding a second USB-C or Thunderbolt 3 port would be even better.
While Apple's at it, how about some more color in the Mac line? The MacBook–already available in gold, rose gold, space gray, and silver–seems like the best place to start. I'd like a metallic blue MacBook, myself.
Bite the bullet and eliminate the spinning disc
Another item I'm replaying from my 2016 wish list: Apple needs to clear spinning-disc hard drives out of the iMac line. I know that flash storage is expensive and the drives are small–that's why I consider the Fusion Drive an acceptable transitional form. But it's absolutely criminal that the base-model 4K iMac is still sold with a spinning disc rather than a Fusion Drive. The Mac experience is vastly improved with fast storage; those slow spinning drives in the low-end iMacs don't cut it.
iMac revisions–and Touch ID
After major revisions in the falls of 2014 and 2015, Apple's iMac line went untouched in 2016. That needs to change in 2017. As with all Macs in 2017, I'd expect these new iMacs to feature USB-C/Thunderbolt 3 ports rather than traditional USB and Thunderbolt ports. (It's possible that Apple will also offer some older ports for transitional purposes, but I wouldn't count on it! A clean break seems far more likely.)
Now that Apple has introduced the Touch Bar and Touch ID on the MacBook Pro, it's hard to imagine one or both of those features coming to the iMac. Touch ID is a natural. I'm not sure if Apple would release a new external keyboard with an onboard Touch ID sensor, or integrate Touch ID into the iMac hardware itself–touch the Apple logo to identify yourself?–but once you've unlocked 1Password for Mac with a fingerprint, you really don't want to go back.
My dream would be a Magic Keyboard, or equivalent, with both a Touch Bar and a Touch ID sensor. But would the ergonomics of the Touch Bar work when your computer's display isn't right above your keyboard like it is on a laptop? And would the battery life be remotely decent? And would Apple foist the new MacBook Pro keyboard design on all of us and kill the existing (and quite nice) Magic Keyboard design? All good questions that I hope 2017 will answer, one way or another.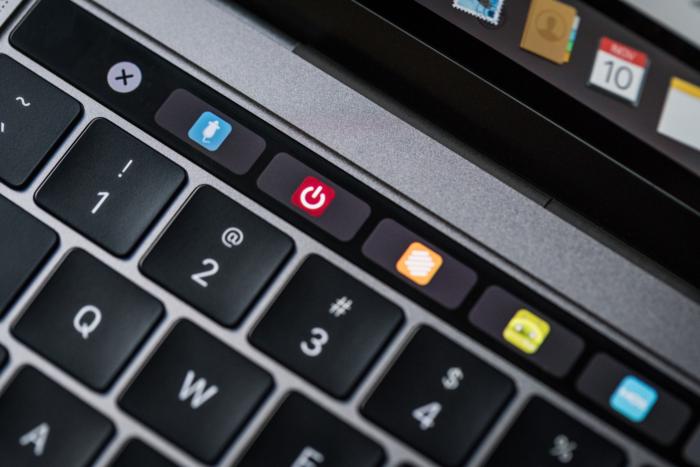 A macOS that knows about networks and batteries
Most of the new features in macOS the past few years have taken their inspiration from iOS. So let's continue down that line with a new version of macOS that is much smarter than its predecessors when it comes to networking and battery use.
On iOS, the operating system and apps are able to vary their behavior based on network status. If you're on Wi-Fi, a podcast app might download a bunch of episodes, but it might refrain if you're on a metered cellular connection. This awareness is incredibly useful for cellular connections with bandwidth caps.
But guess what happens when you're on a Mac and you tether to an iPhone or a mobile hotspot? The Mac will suck as much data as possible, because it has no awareness of what kind of network it's on. The iPhone, becaue it was designed for mixed networking, doesn't do this (except when there are bugs, of course). You can also use the Settings app to bar apps from using cellular networking entirely. Users have a lot of power and control over how their apps behave.
It's time for Apple to bring that understanding to the Mac. We tether our laptops to cellular connections all the time these days. (Especially since there are no cellular-capable Macs–presumably because macOS has been unable to behave responsibly on those networks.)
While we're at it, how about adding a Low Power Mode in the style of iOS to macOS? Low Power Mode would be a signal to the operating system and various apps that the user is trying to eke out as much run time as possible with whatever battery life is left.
Feature parity with Messages for iOS
Stickers and effects and all the other fun stuff in Messages for iOS 10 can be seen, but not sent, by macOS. 2017 is the time for that to change. (And while we're at it, Apple, can we get a major update to the emoji picker for macOS? Yours is still not great.)
A new generation of user automation
In 2016 we learned that Mac automating product manager Sal Soghoian was laid off from Apple and his team scattered. It's a sad situation, but I'm going to (again) try to be optimistic and hope that Apple has a new approach to user automation on the horizon.
There are plenty of languages out there on which to build an entire new scripting framework. JavaScript seems to make a lot of sense, and Apple already built one approach that uses it, but maybe Swift is the one that would have the most political benefit inside Apple? I don't really care, so long as someone at Apple is pointing at the Mac and suggesting that it's worth automating tasks and letting users wire different apps together in interesting ways.
Alas, I don't think I can call this one a prediction, more like wishful thinking. Apple hasn't shown a whole lot of interest in making its own apps scriptable, let alone building a whole new generation of automation support inside macOS. iOS automation happens largely in spite of Apple, rather than being enabled by it. I don't think it's likely that this will change in 2017, but you've got to have hope.