Did Santa bring you a new MacBook Pro for Christmas? If so, you may have a problem that a number of readers have been asking about lately. With no hard drive option in these new Macs, what do you do if you have a large media library and don't want to pay the SSD tax? After a long examination of that question, I also look at a problem with ripping audiobooks and playing their tracks in order.
Where can I store my iTunes library with a MacBook Pro?
Q: I need to replace my 2008 MacBook Pro, which has a 1TB hard drive. But none of the new MacBook Pro models offer a hard drive option, and it would cost a lot to get the same amount of storage on an SSD. I've got about 400GB of media files on my Mac, and it's my only computer. I don't stream music, so what solutions do I have? Can I put my iTunes library on a network drive and access it via Wi-Fi? What effect will this have on performance, and how do I ensure that it's backed up?
Several readers wrote in recently with similar questions. They have just one computer and a large media library, and the direction Apple is taking makes it costly for them to maintain these libraries. Upgrading a new MacBook Pro to a 1TB SSD adds $600 to the already steep price. Apple most likely eliminated the hard drive option in these laptops because they feel that "thinness" is more important than practical usability.
What solutions are there for people in this situation? Here are several options.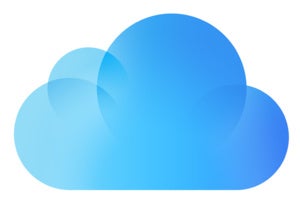 The cloud. The first solution is to use Apple's cloud; that's what they would love you to do. You'd use iCloud Music Library—with or without an Apple Music subscription—to store your music on their servers. And you'd buy all your movies and TV shows from Apple, so you could access them from the iTunes Store.
The problems with this are obvious. You may not want to trust your music to iCloud Music Library, you may not want to buy videos from the iTunes Store, and, above all, you may not have either the bandwidth or even always-on internet access to be able to listen to music and watch movies that way.
NAS. The next option is a network hard drive, or a NAS (network-attached storage) device. There are lots of these available, and you can get a 4TB NAS for well under $200. You can move your iTunes Media folder to the external drive, and, in general, this works smoothly, as long as the drive is mounted on your Mac before you launch iTunes. (If not, iTunes may lose the connection to the drive.)
However, this doesn't help when you're not at home. If you want to take music or videos with you on the road, you need to copy them to your Mac. And you'd need to make a separate iTunes library for them, and switch the iTunes Media folder's location each time you launch iTunes, because the app simply isn't designed for this type of use.
One advantage to using a NAS is that many of them support Time Machine, so you can use it to back up your data. And most NAS devices let you connect another USB drive to them, which you can use to back up data stored on the devices.
Portable hard drive. Another possibility is to put your iTunes library on a portable hard drive. You can get a small, self-powered 4TB drive for about $120. (I have several of these, from both Seagate and Western Digital.) The advantage of these drives is that they are much faster than a network drive, and there's no configuration as there is with a NAS.
However, the drive needs to be connected to your Mac whenever you want to use iTunes. These drives are small and light enough that you could take one on the road. But isn't it a bit ridiculous to have a shiny new Mac and have to carry around—in addition to a bunch of dongles and adapters—a portable hard drive?
Books out of order
Q: I ripped 2 audiobooks to iTunes before heading out on a road trip. I joined the tracks on each disc, then used Doug Adams' M3Unify AppleScript to export them to a thumb drive. Something about the way they're labeled caused them to load the first joined track from the first book followed by the first joined track of the second book. Is there a way of keeping the books separate?
This has to do with the way the files are named. What happened was that each track name began with a number, and each joined track picked up that number as well at the beginning of its name. So each of the books has a track name that begins with 01, and the car stereo played the first track starting with 01, then the second one, since it was playing in alphabetical order.
Rename the tracks (perhaps with the book name and a number) and it will work fine. Though most likely the book which is lower in alphabetical order will start playing first, unless you expressly chose another track.
Have questions of your own for the iTunes Guy? Send them along for his consideration.