Some photos turn out great, but most are merely okay. As anyone who has picked up a camera will tell you, everyone shoots both kinds. But let's be honest: the majority of the photos we capture on vacation fall into the just-okay category. Thumbs make their way into shots. People and objects show up that we failed to notice when composing the shot. The sun can wash your photos out or cast harsh shadows. Not enough sun can turn what should be a beautiful moment into a grainy mess.
The good news is that, with the right hardware and software, most of these issues can either be improved upon or avoided altogether. To help you up your photographic game before your next adventure, I present a two-part travel photography special. In this first installment, I'll cover the best hardware and software to use, and next time, I'll focus on putting those tools to use.
These photos are from my recent trip to Montana, which I can say without hesitation is one of the most stark, beautiful places in the United States that I've ever had the privilege of visiting. Over the course of five days, my partner and I traveled to Bozeman, Pray, Yellowstone National Park, Three Forks, Butte, Bannack National Park, and Belgrade, with a ton of amazing stops along the way. Along with giving the state my best photographic efforts, I also took some intentionally terrible photos to show you that some of the worst pictures of your next vacation could well turn out to be a few of the best you've ever taken.
Let's get started!
My favorite cameras and accessories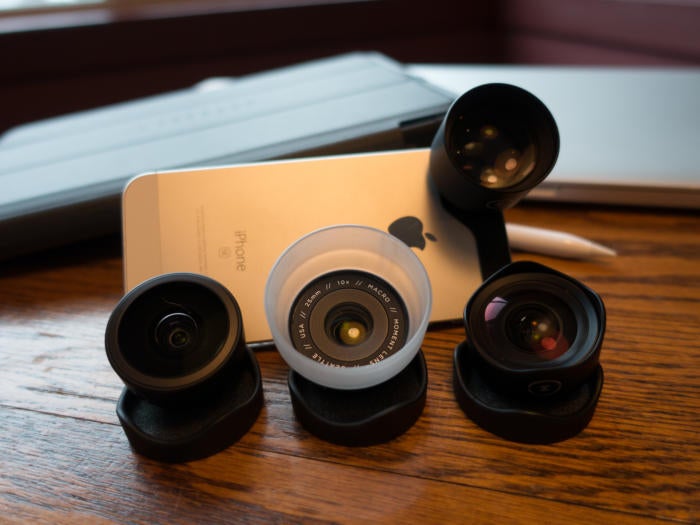 Yes, the best camera really is the one that you have with you. In my case, that's typically an iPhone. For my trip to Montana, I brought along my personal iPhone SE. If you're on a tight budget like I am, you'll appreciate its low purchase price—and for the money, you won't find a better smartphone camera. It comes with the same 12-megapixel rear sensor enjoyed by owners of the iPhone 6s. That means, in addition to being able to capture bright, colorful, true-to-life photos, you can also shoot Live Photos and 4K video.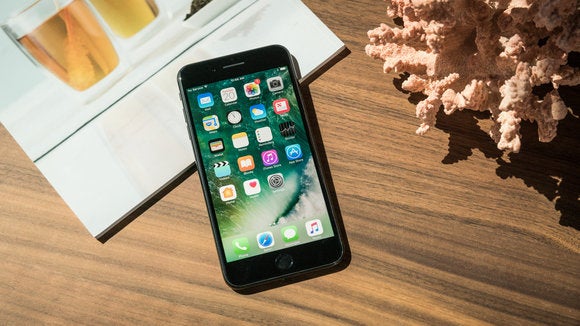 While I'm pretty happy with my iPhone SE, I lust after the photographic capabilities baked into the iPhone 7 Plus. With the addition of an antiglare screen protector, its massive 5.5-inch display and wide viewing angles make framing shots a ridiculous joy in all but the brightest of lighting conditions. 2X optical zoom and intelligent flash ensure that more likely than not you'll end up with the shot you want, every time. And Portrait mode? Icing on the photographic cake. Happily, Apple was willing to loan me an iPhone 7 Plus for my week on the road—sending it back was painful.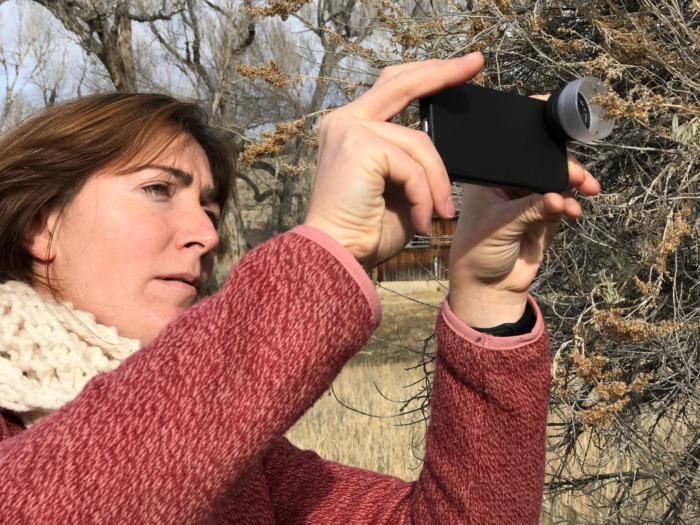 While both phones are extremely capable cameras all on their own, my preference is to use them with accessory lenses made by Moment. Currently, their lineup includes a Macro lens, 2x telephoto lens, a fisheye and wide angle lens, all of which sell just south of $100.
Mentioned in this article
Macro Lens
Price When Reviewed:
$79.99
That sounds like a lot of money, because it is. But the quality of the glass Moment makes and what their lenses will do for your mobile photography cannot be overstated. What's more, your investment can be used across multiple iPhone models, because Moment's lenses attach to the handsets using model-specific mounting plates. When you get a new phone, you only need new plates.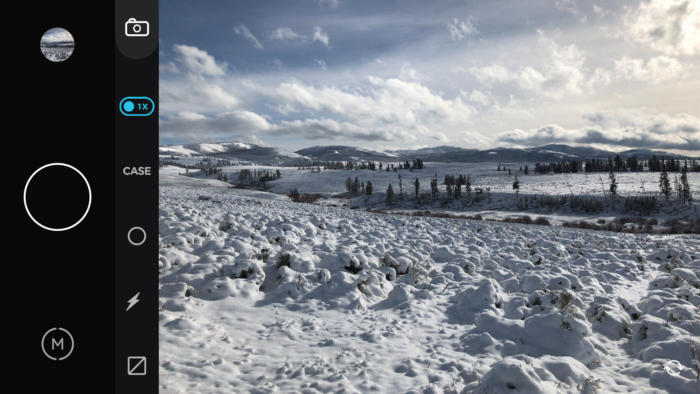 This meant that my partner and I were able to use the lenses on my iPhone SE, her iPhone 5s, and even the iPhone 7 Plus. (That phone's 2x telephoto zoom, plus Moment's 2x telephoto lens makes for 4x zoom!) What's more, Moment offers a free iOS app designed to be used with their lenses, but it works just as well on its own. It can shoot RAW images and lets you adjust exposure, focus and image temperature on the fly, so it's quickly replaced iOS 10's stock Camera app for me.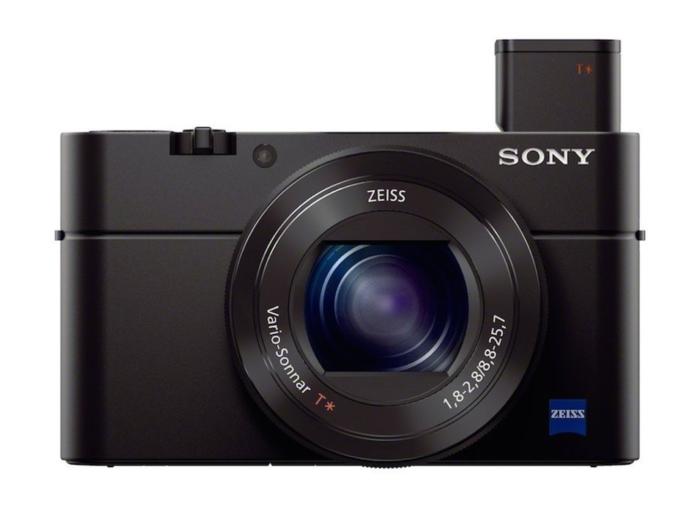 Despite my love of mobile photography, there's still something to be said for an excellent old-school digital camera. My Sony RX100 MIII is one of my prized possessions: it's a 35mm equivalent that takes beautiful photos in most lighting conditions, comes with a 20.1-megapixel sensor, a built-in pop-up digital viewfinder and flash, a selfie mode (if you must), and very respectable level of built-in optical zoom. It's a few years old now, but can still be found online and in stores for around $700. The RX100 MIII is rugged, well built, and a joy to use.
Edit on the go or when you get home
These days, there's just as much art in how we edit the photos we take as there is in actually taking them.
My primary photographic editing tool is my 9.7-inch iPad Pro, as it's lightweight, fits easily into a daypack, allows me to see my photos at a much larger size than the display on any smartphone or dedicated camera, and it can import photos from most cameras and smartphones, either wirelessly or with the right dongle. Plus, when paired with the right app, the Apple Pencil makes precision edits an absolute joy.
There's a seemingly endless number of photo editing apps out there, but because I need to move and store the photos I take on my computer and in the cloud for work, I've settled on a couple that I use for most everything.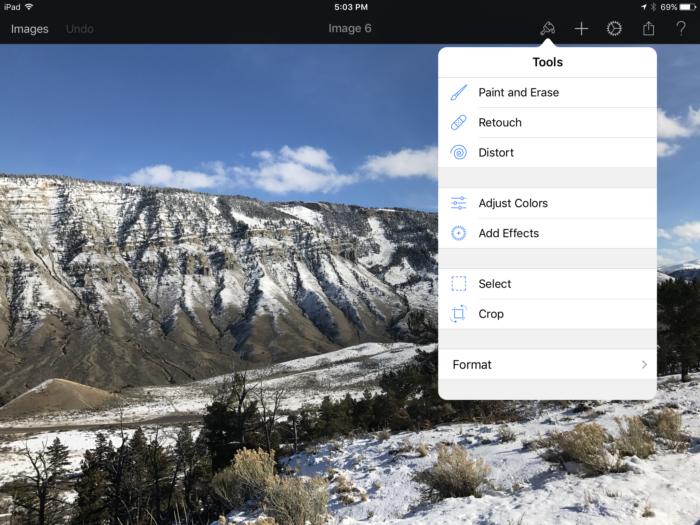 Pixelmator is a low-cost alternative to Photoshop that boasts versions for macOS and iOS. There's very little loss between the two different versions of the app. Both allow you to define and mask areas of your canvas and paint, heal, retouch, and otherwise alter images.
With the desktop version, it's even possible to create basic vector images—a great asset if you're into watermarking your photos. That said, I find that I only turn to Pixelmator if something I've shot didn't quite turn out as I had intended—if I discover a photobombing local in one of my travel shots, for example. Most of the time, my workflow only requires that I play with color, lighting, and exposure before storing my images or shipping them off to an editor. For this, I use Adobe Lightroom.
Lightroom is available to buy for macOS or can be had for $10 a month along with Photoshop as part of an Adobe Photography Plan subscription. Buy it outright and you'll re receive regular updates from Adobe to make sure that your app is up to date with the latest features.
Pay for the monthly subscription and you also gain access to Photoshop (which I think is overkill for most casual photographers), and the ability to sync your photos between your computer and your iOS devices using Adobe's excellent Lightroom app for iOS. Should you stop paying for the subscription, you'll lose the ability to sync your photos and won't be able to access any of the images that you've saved online.
In my case, I bought a desktop license for Lightroom outright, so that I can continue to use it to process and catalog my photos, free of monthly fees. Should I need to hit the road and travel light, I'll like spring for a Photography plan so that I can edit RAW photos and sync images as a means of backing them up until I can dump them from my iPad to my MacBook once I get home. You can choose to edit photos in Lightroom's mobile app without a subscription. But important functionality, such as the ability to tinker with RAW images files will remain locked if you do.
So, why bother with spending money on any of this stuff? Well, that's what part two of this column is all about. In a couple of weeks, I'll share the photos I took while in Montana with you and show you how a few pointers and excellent editing can take your images and turn them into masterpieces.