I've been a fan of whole-home digital music systems for a long time. When the platform I had invested years in gave up the ghost–thanks for buying and killing the Squeezebox, by the way, Logitech–I decided it was time to try the speakers my colleague Chris Breen had been raving about for years. And Chris was right–the Sonos stuff sounds great.
Then, all of a sudden, I largely stopped using the Sonos speakers and started using something far more inferior to play my music. That was the day the Amazon Echo came into our kitchen. The Echo is inferior in sound to the Sonos (even the ultra-small Play:1 speaker) in every way but one: you can talk to the Echo, but the Sonos speakers require that you use an app to tell it what to play.
Apparently my family weren't the only ones wooed by the convenience and voice control of the Echo: lots of people did the same. Sonos responded with layoffs and an embrace of Alexa that led to an announcement that this year Sonos speakers will be controllable by Alexa.
With the news this week that Sonos CEO and cofounder John MacFarlane resigned, there's been a lot of speculation about the future of Sonos, and rightly so.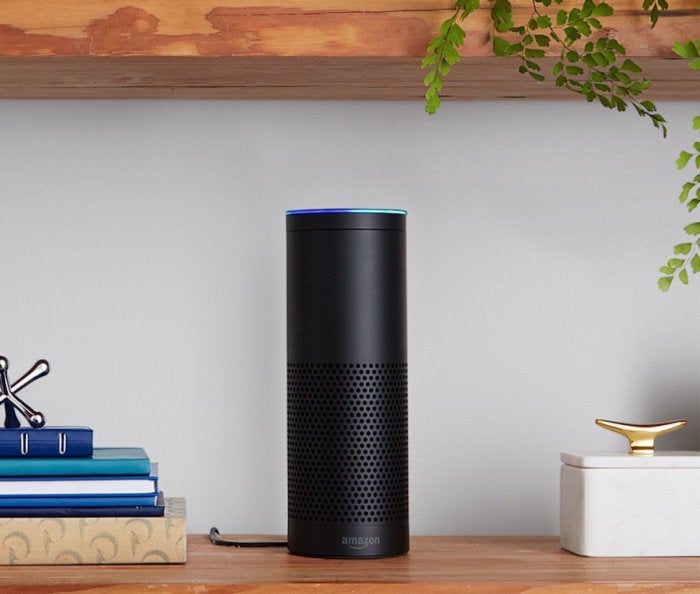 What Sonos has going for it is great hardware–their speakers, while expensive, really do sound fantastic. I was supplied test units of both the tiny Play:1 and the large Play:5, and was really impressed with both of them. Earlier Sonos models had somewhere between zero and one buttons, which always bugged me, but these days you can pause, adjust volume, and advance tracks right from the speakers without ever having to find a device running the Sonos app.
Sonos's music support is also stellar. It supports every major streaming service (yes, including Apple Music), and will also stream music libraries on your local network. As a baseball fan, I love that it natively supports MLB Gameday Audio as well.
Unfortunately, there are also some major gaps. Sonos's podcast support is rudimentary at best. Mac and iOS device users will immediately notice that Sonos speakers don't support AirPlay. Fortunately, I've found a way to play my podcasts to Sonos speakers via AirPlay using the open-source AirSonos app which was recently wrapped in an easy-to-use Mac menu bar app.
And then there's voice control. Sonos clearly gave some consideration to building its own voice-control functionality; the Play:5 has two integrated microphones, but they're not used for anything. Building a voice assistant seems like a tough game for a small speaker company to play, but after a few days of using my Amazon Echo I found that demanding music by voice felt much more convenient, especially when I was working in the kitchen.
It remains to be seen exactly how Sonos will build its Alexa integration–I wish they'd just cut a deal with Amazon to turn the Play:5 into a full-fledged Alexa-capable device, but that seems unlikely. Still, if I could place a Play:5 in a perfect spot in my living area and use the Echo to control it, I'd be quite happy.
Is it possible someone might buy Sonos? At first glance it sounds like a smart move–it's a profitable company that makes high-quality products for discerning listeners. But given what happened to my last digital-music hardware supplier–bought up by Logitech and then dismantled into oblivion–I think I might prefer Sonos to stay on its own.
If Sonos remains independent, though, it needs to find ways to work with every voice-enabled interface system out there. Working with Alexa is a good start; Siri and Google Home probably shouldn't be too far behind.