Everybody's getting into the content game these days, and from a report in the Wall Street Journal this week, it appears that Apple is no exception. The company is said to be planning a major push into original TV programming, looking to produce "critically acclaimed programs like Westworld on Time Warner Inc.'s HBO or Stranger Things on Netflix." This is on top of the previously announced continuation of James Corden's Carpool Karaoke series (albeit without Corden himself) and the rumored Dr. Dre-produced scripted show.
So why is Apple, which has often enjoyed solid reputations with media companies, looking to throw its hat into the content ring? Isn't this veering away from the company's core mission of creating products that surprise and delight its customers? What exactly is Apple's goal here?
Video helped the radio star?
From the Journal's report and what we've heard about Apple's plans to date, it sounds as though all of the originally produced content will be made available to subscribers of the company's $10-a-month Apple Music service.
That's a huge amount of added value for current subscribers, who (as far as we know) won't have to pay any more to access Apple TV shows, but it also provides a good opportunity to attract more customers to the service. It also helps Apple Music catch up to competitors like Spotify, which offers some original video content, and Amazon, whose yearly Prime subscription includes tons of video and throws in music for an extra fee.
Besides obviously meaning a chance to bring in more recurring revenue, adding exclusive video content to Apple Music (which might subsequently need a rebranding) also provides a regular incentive for more customers to sign up, since the company will presumably roll out new shows every once in a while. And if one of those shows happens to become the water-cooler series that everybody's talking about—like, say, Westworld or Stranger Things—well, a lot of people will want to sign up just so they don't miss out.
The halo effect
There's nothing new about Apple selling content, of course. The company's more or less been in the business since 2003, when it launched the iTunes Store. At the time, and for many years after, Apple was adamant that the store existed primarily as a way to get more people to buy iPods, since for a long time they were the only devices that were compatible with content from the iTunes Store. Meanwhile, as Apple said during its financial check-ins, the store itself was operated on a slightly better than break-even basis. Of course, that's no longer the case, especially since the App Store came into play—from the little that Apple breaks out of its financial results, the store now regularly operates at a solid profit.
The same opportunity exists for Apple Music and video content, though. Obviously, if Apple's devices are the only ones where you can get the shows (and though Apple Music exists on Android, I'd be surprised if it got access to original Apple content right away), then it provides a powerful argument to buy Apple devices.
Would that make a major dent in Apple's bottom line? Hard to say. But it could provide a nice bump for the Apple TV and the iPad—and it certainly wouldn't hurt iPhone sales at all.
Speak softly, but…
There's one more reason to get into the original content game from a business perspective, though it's perhaps a bit more petty than Apple often seems to be: sticking it to all those traditional networks and studios.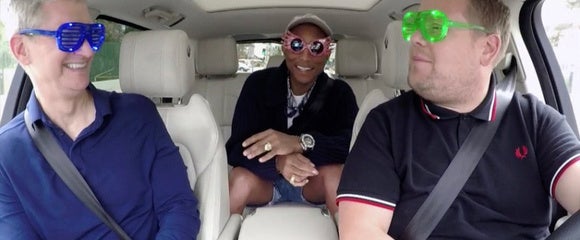 Look, Apple's reportedly been trying to get a video streaming service off the ground for what seems like years now, and it's found itself blocked more than once by those content partners who are determined to hold onto their dwindling business model. Even features like the single sign-on that launched for iOS and tvOS late last year have been slow to pick up support, despite the ease it would offer consumers.
So, in the tried and true ethic of Apple, if you want it done right, do it yourself. Rather than sitting around and waiting for the networks and studios to be dragged kicking and screaming into the 21st century—or, worse, creating their own siloed content services, à la CBS—Apple gets the opportunity to do streaming on its own terms.
Granted, that might mean that those content providers are less enthusiastic about doing business with Apple, especially since their own shows would presumably take a backseat to Apple's prominent marketing of its in-house efforts, such as in the new TV app that's now front-and-center on Apple's set-top box. But at this point, it seems that Apple's never going to get exactly the concessions it wants from the studios and networks, so why should it hold itself back?
Clearly there are plenty of benefits to Apple developing its own content, or at least giving it a whirl and seeing how it goes. Of course, all of that depends on a single question, which we probably won't see answered for a while yet: Is Apple's content any good?
We'll have to watch and see.