At a Glance
Expert's Rating
Pros
Free password manager (up to 10 items only)
Safari extensions for website login autofill
Imports data from competing password managers
Cons
Limited item categories available
Less full-featured than competing password managers
Occasionally buggy data import from 1Password
Our Verdict
Best Prices Today: Secrets 2 for Mac
If there's one breed of app every Mac and iOS user should own, it's a password manager. After all, it's no longer possible nor advisable to repeat the same easily-guessed login credentials across all the websites and services we use, and nearly impossible for most of us to remember so many combinations of letters, digits, and special characters.
For my money, 1Password (for Mac and iOS) is hands-down the best choice, and one I highly recommend to others. But not everyone will benefit from that software's more advanced features, while others are simply unwilling to shell out hard-earned cash for the convenience when jotting passwords onto a piece of paper gets the job done. (Sadly, my own mother is guilty of this!)
Keeping secrets
Secrets (free on the App Store) strips away most of 1Password's power user features to offer a cleaner, more streamlined user interface. The basics remain the same: You can generate unique secure passwords, autofill website logins in Safari (as well as Chrome on the desktop), and seamlessly sync between Mac and iOS devices via iCloud. Everything is saved in OpenPGP format using proven AES, RSA, and SHA encryption standards for maximum security.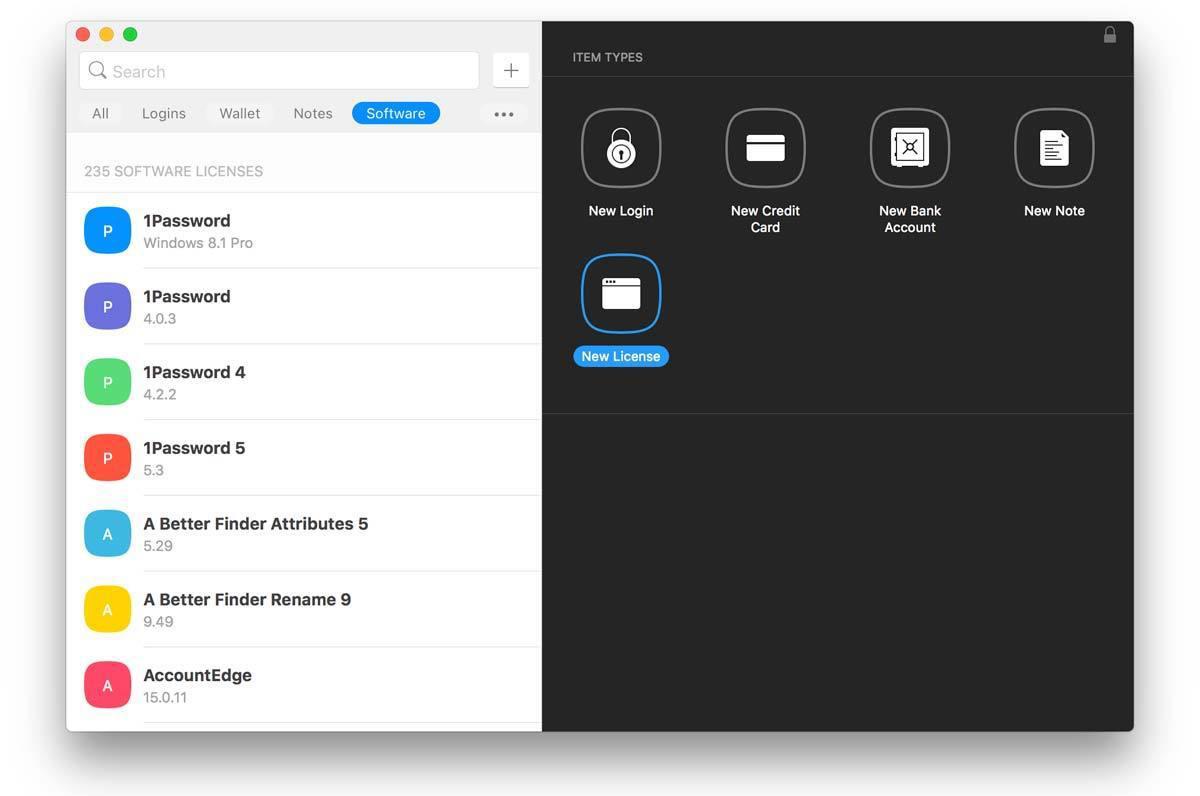 In many respects, Secrets for Mac is like the ghost of 1Password past—a basic, no-frills password manager akin to the one AgileBits introduced nearly a decade ago. The dual-pane UI displays a list of entries at left which can be sorted by four item types; there's also a search field at the top that makes it easy to find exactly what you're looking for.
With an item selected, a collapsible detail pane at right displays specifics for that record, masking sensitive data unless you hold down the Option key or click the Reveal button, which only appears when the mouse is hovered over the password field. Most of this functionality is cribbed right from 1Password, including the handy one-click Copy option.
If all you need to save are website logins, credit card or bank account details, secure notes, and software licenses, Secrets will be a good match. But try to add other item types, and you're out of luck. There's no way to create custom classes for identities, reward programs, memberships, or many of the 18 categories offered in 1Password.
Passwords to go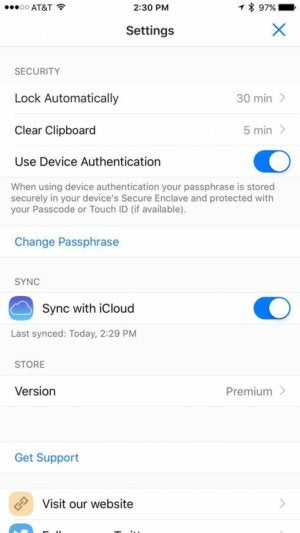 As with most password managers, Secret for Mac is only half of the story. Developer Outer Corner also offers a universal iOS version called Secrets Touch (free on the iTunes Store) which faithfully replicates nearly all the functionality of the desktop version, including a sharing extension to autofill logins in Safari and other mobile browsers.
Unfortunately, this extension is less useful than 1Password's own, which offers an option to fill pages on websites with similar domains. (For example, disneymovieclub.com and disneymoviesanywhere.com could use either login.) I had problems using iCloud to sync between Mac and iOS with earlier versions, although the latest 2.2.2 update was more reliable on my iPhone 7 Plus; I never could completely sync to my iPad Pro, however.
Secrets is worth a look if you're averse to the current trend toward subscription-based software. (1Password and LastPass now both rely on this business model, although the former continues to offer perpetual licensing, at least for the moment.) By comparison, Secrets has abandoned the paid model of the original release and is now free on both platforms, with one caveat: You can only store up to 10 items. That's a bit stingy even for casual users, but it's enough to get a sense of whether the apps will work for you.
Thankfully, a one-time in-app purchase of $20 for Mac and $10 for iOS enables storing an unlimited number of items, a reasonable price considering a 1Password subscription is $36 per year (LastPass is even more affordable at only $12 annually). By comparison, Secrets can be used forever—or at least until the inevitable 3.0 release.
It's also easy to make the leap from competing password managers, since Secrets for Mac allows importing from 1Password, LastPass, RapidoSerial, or PasswordWallet, which can then be synced to Secrets Touch. You'll need to first export data from those apps; I successfully transferred over 1,200 1Password entries, although a single rogue login from streaming provider VUDU.com repeatedly caused Secrets to crash.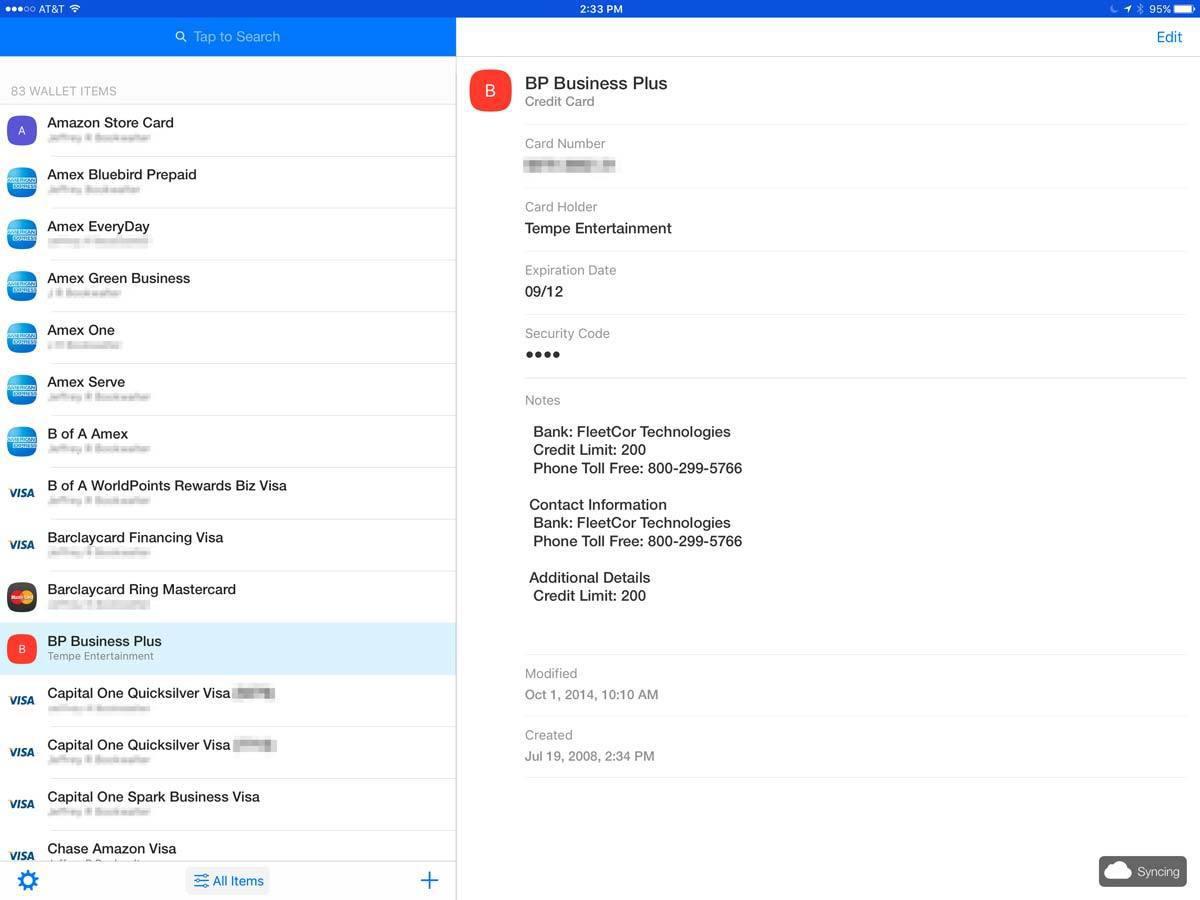 Bottom line
Although nowhere near as robust as password managers like 1Password, there's a lot to like about Secrets, especially if you prefer simplicity over a larger set of features you might never need.
Best Prices Today: Secrets 2 for Mac