Welcome to the second part of Have Gear, Will Travel's digital photography special. In part one, I talked about the camera gear, hardware, software, and apps I use to make myself look like a semi-competent photographer. Depending on where I'm going and what I plan on doing while I'm there, the photography gear I jam into my backpack can range from dirt cheap to questionably expensive. All the tips I'm providing today, however, come at the low, low cost of free.
In order to better illustrate these techniques, tweaks, and suggestions, I spent a week in Montana this past November taking in the sights in Bozeman, Pray, Yellowstone National Park, Three Forks, Butte, the ghost town of Bannack, and all points in between. My time there was cold, the landscape was starkly beautiful, and the people I encountered were disarmingly warm. Within the space of a week, the state managed to charm its way to the top my list of favorite North American road trip destinations.
But for now, let's talk photography. The following rules have worked well for me, and now, I pass them on, like the low-rent inheritance they are, to you.
Don't be stupid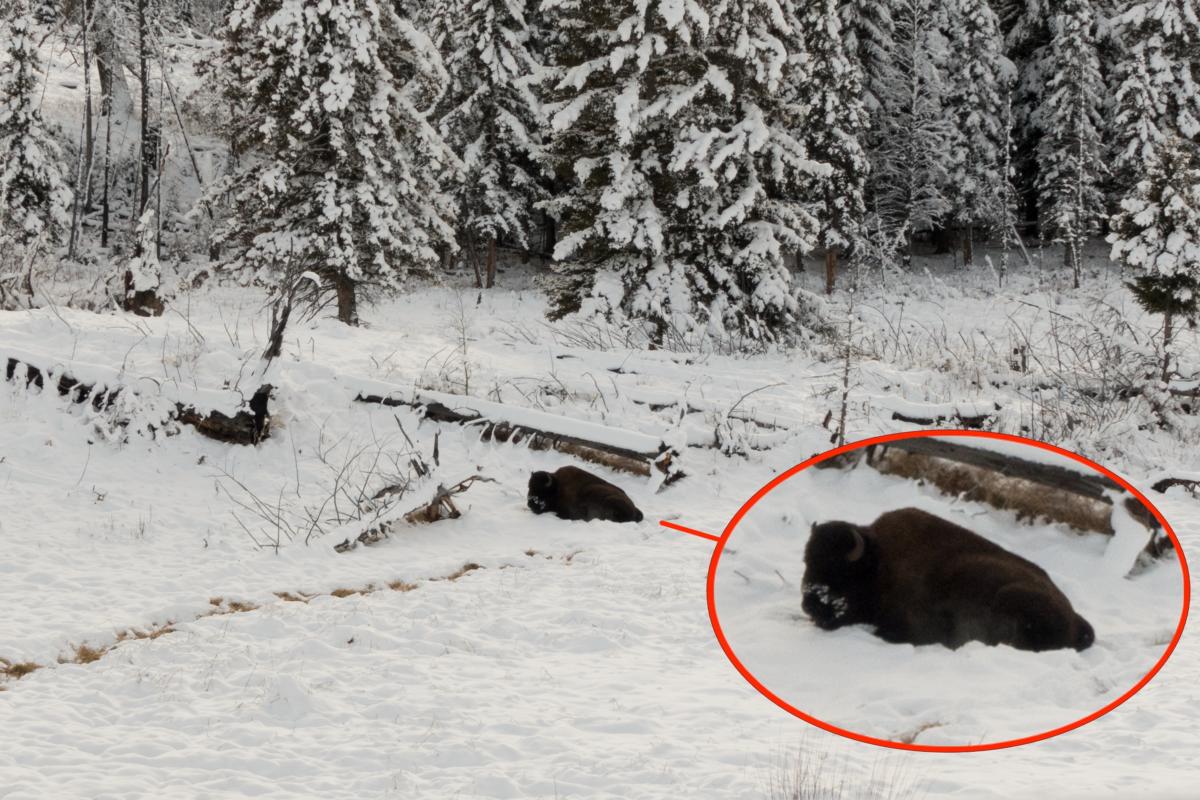 See the brown lump in the middle of this photo? It's a buffalo. It was far enough off the road as I drove through Yellowstone National Park that I likely would have missed it, if I hadn't have noticed its breath lofting from its nostrils in a lazy upward pillar in the cold winter air. It was the first animal I spotted in the park that day and I was excited.
Neither the point-and-shoot camera or either of the iPhones I had with me, equipped with Moment's 2X telephoto lens or not, provided me with the optical reach I needed to bring the beast's features out in an image in a way that made me happy. Yeah, the buffalo was laying down in knee-deep snow, and he looks like he's too full of chocolate to run. But there's no way in hell I was going to get any closer to this thing. The furry buggers can easily outpace a human. Per the National Park Service, more than three times as many people were injured in bison attacks than dust-ups with bears between 1980 and 1999. And in 2015, Darwinism reared its head on multiple occasions as snap-happy idiots decided to move within six feet of one of these furry tanks, hoping for an amazing photo to remember their time in the park by. Stepping beyond a fence that officials put in place for your safety? Yeah, that's stupid too.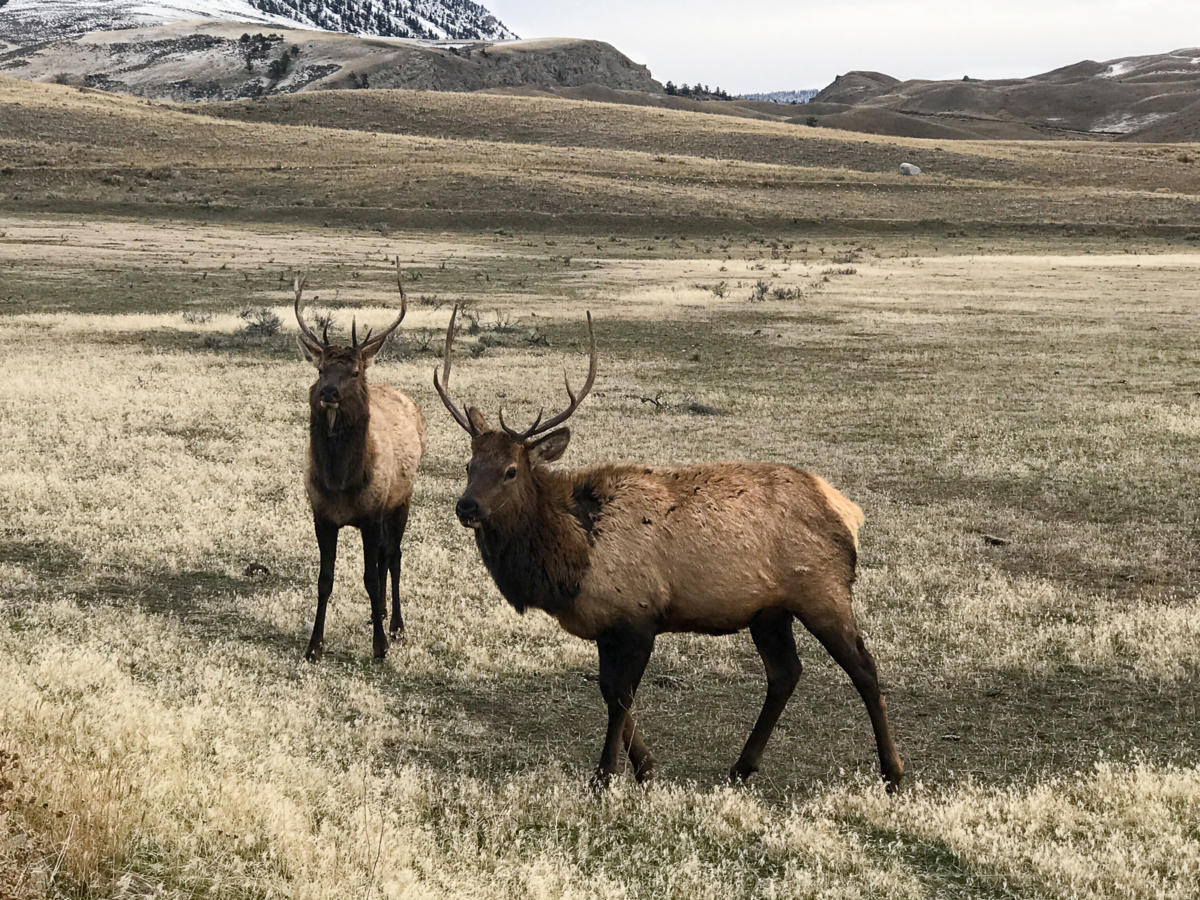 Use your head: No matter whether it's getting within petting distance of a wild animal, standing on the edge of a cliff, or taking a photo of disenfranchised individuals in a country where you don't understand the social rules, no photo is worth getting hurt or dying for.
Plan, if you can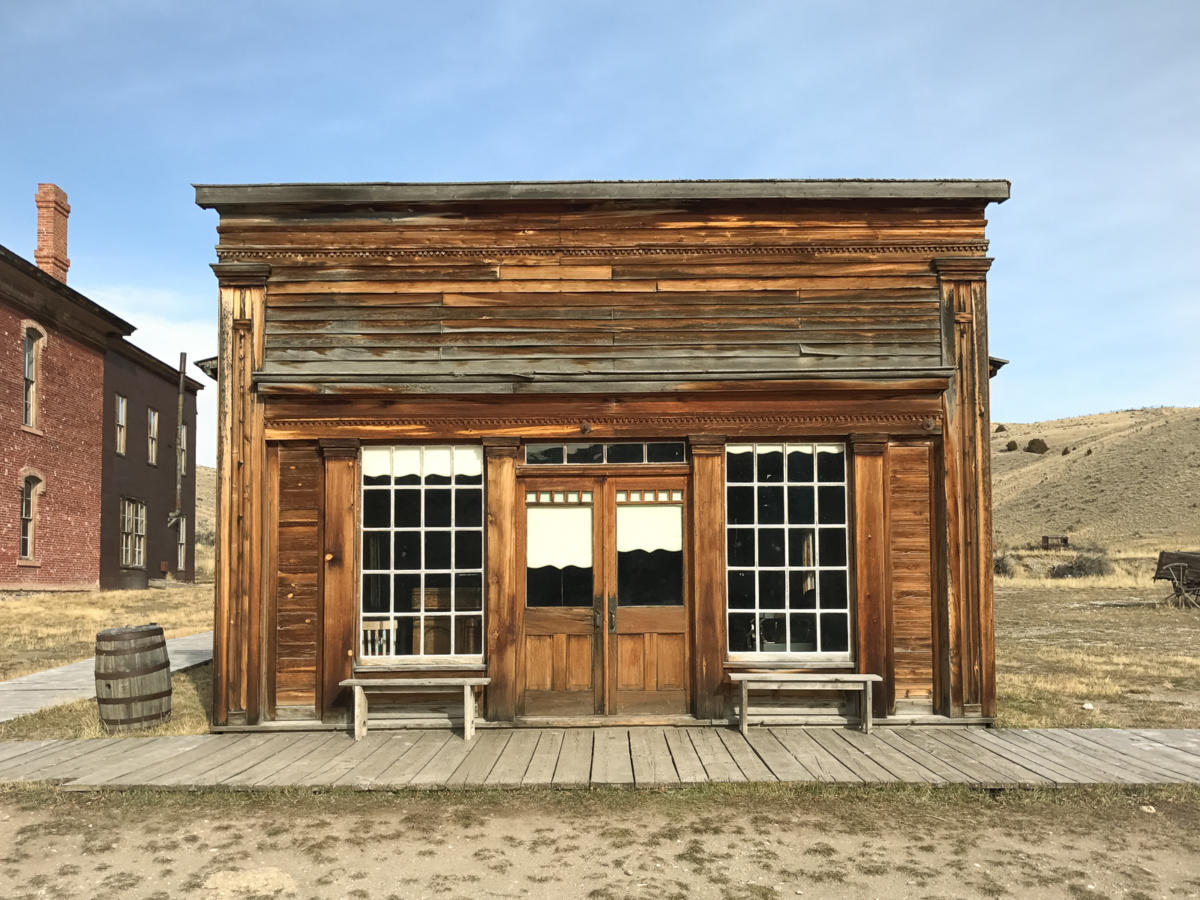 You spend time planning a vacation or business trip: accommodations, the route transportation and what you'll bring with you all get some consideration. Heck, some people won't leave the house to go to the store without a shopping list. Is it so much to ask that a little thought go into capturing the moments or places that'll allow you to reconnect with an amazing adventure for years to come? While there's something to be said for spontaneity in photography, planning before pulling the trigger on a shot can mean the difference between taking a picture of something cool that you saw on your travels and allowing others to see why you felt it was so cool in the first place.
While wandering through the ghost town of Bannack, I came across this old barber's chair in Skinner's Saloon. An artifact of the 1800s, it added a real sense of life to an otherwise dead building—who knows how many road agents, regular townsfolk, and travelers sat in it back in Bannack's heyday? Cool chair! I could, upon seeing it, just snap a pic of the thing, like this: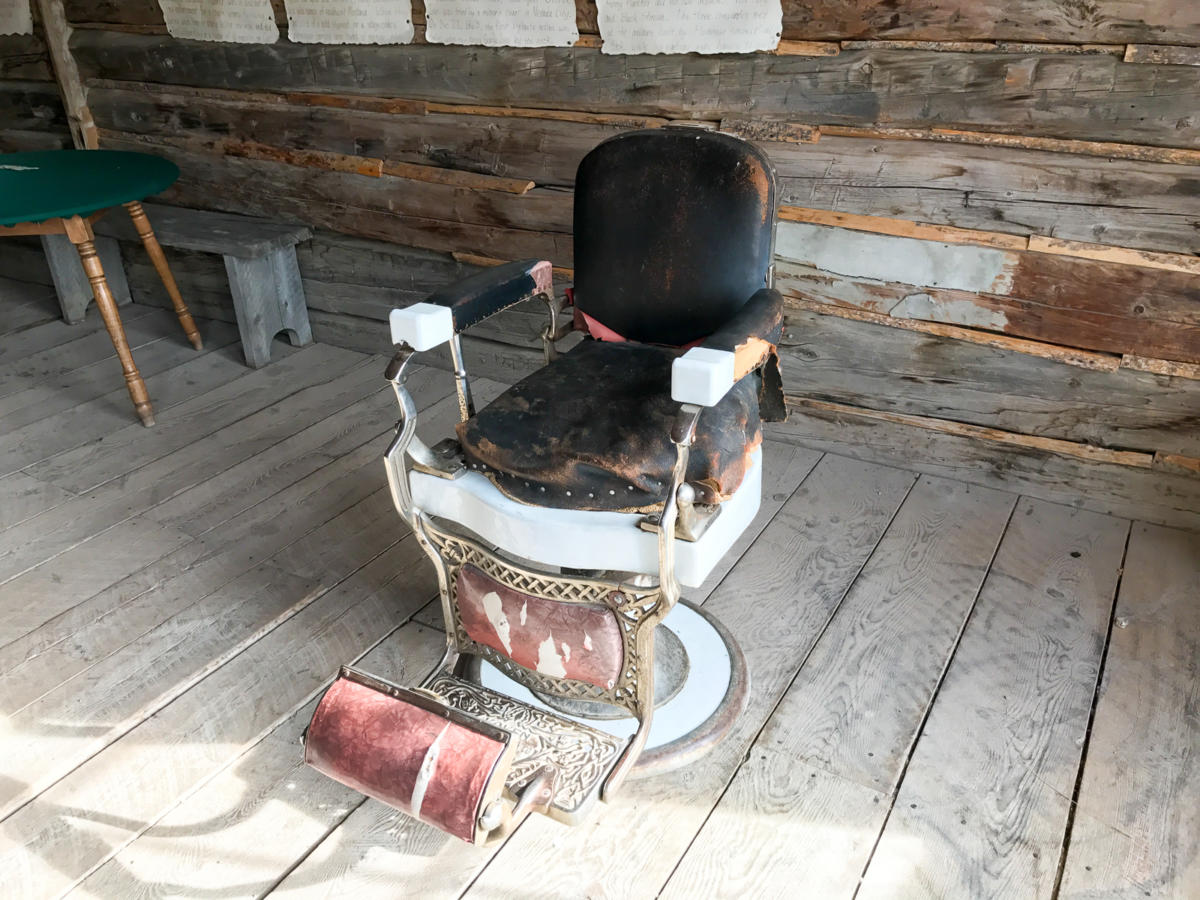 Or, in giving consideration to how the light plays on the patina of the chair's leather, looking to the contrast between the clean lines, artful lines of the foot rest, and the age-gnarled texture of the saloon's walls and floor shoot the same chair, under the same lighting conditions like this: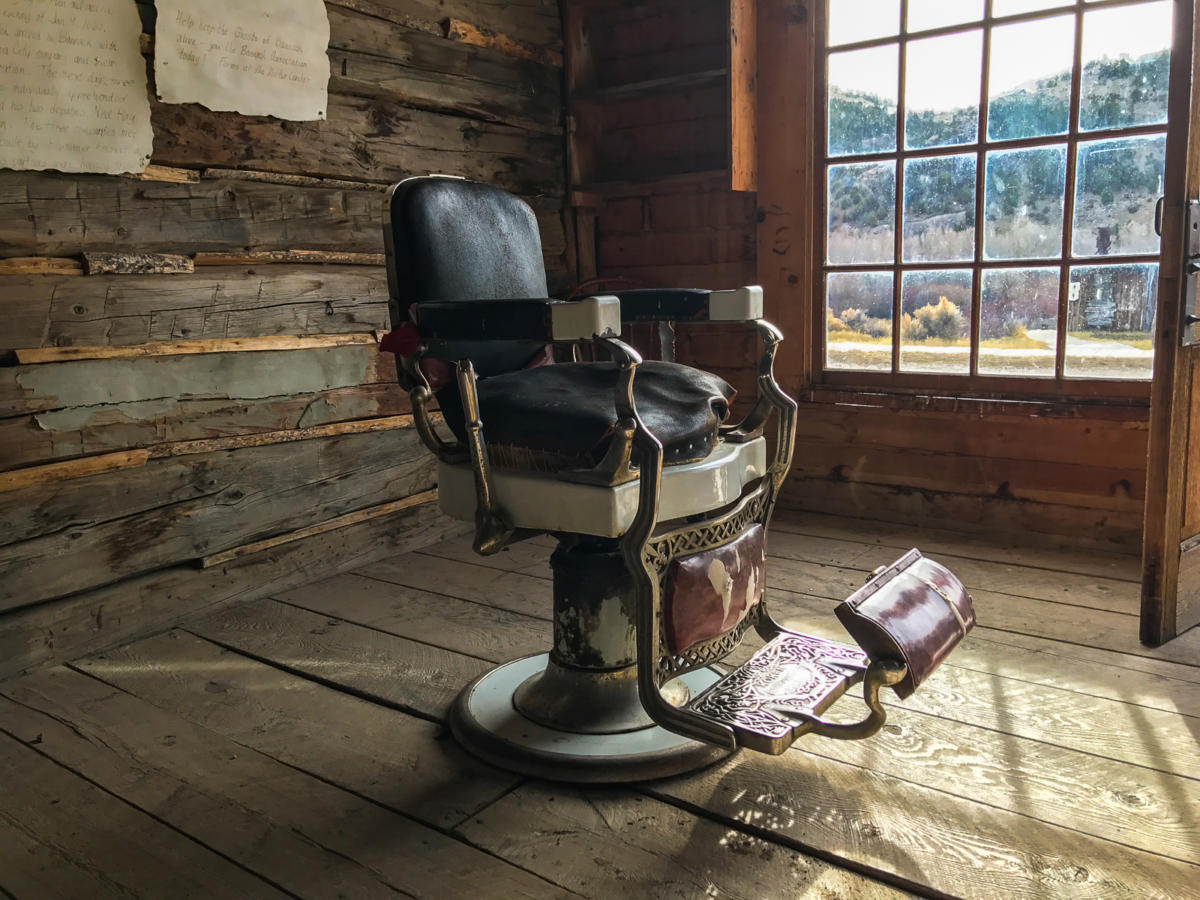 That the Saloon window in the background provides a view at the rugged countryside surrounding the town helps to provide some context for the shot. The shadows cast a mood. This is a far better photo than the first one. It's a feat anyone can accomplish by taking the time to stop and plan.
Shoot many, pick one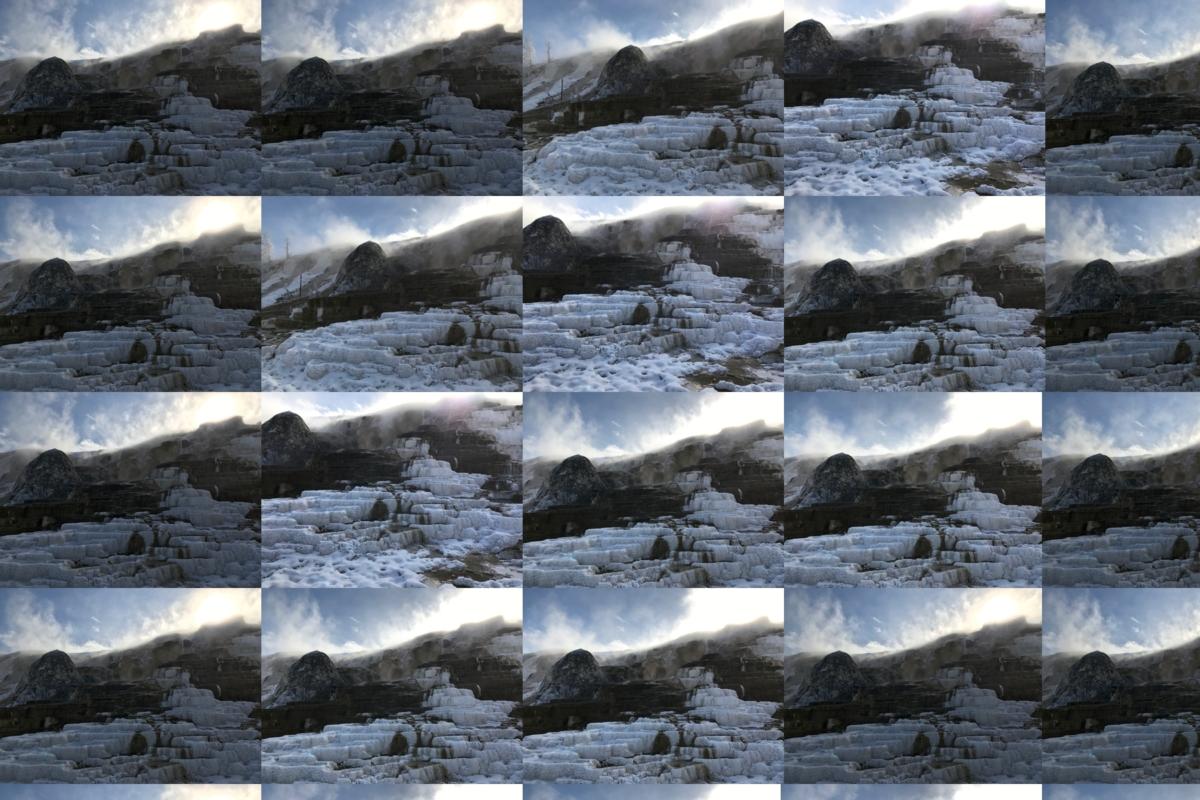 As a camera, the iPhone excels at many things. But over the past decade, one issue that Apple has failed to sort out is how much trying to snap a photo on a bright day sucks. If you can't see your handset's display in a blast of direct sunlight, there's no way to tell if what you're shooting will turn out or be a waste of your time until you've had the opportunity to review your photos somewhere that the light is more conducive to seeing.
This one's kind of a no-brainer, but I feel it worth mentioning nonetheless: when in doubt, take as many shots as you can and sort it out later. On the day we visited the Travertine Terraces in Yellowstone park, it was clear, cold, and so bright out that I could scarcely see what was on my phone's display when I went to line up a shot of the Terrace's limestone ledges and swirling steam. So, I fired off ten shots in a row, hoping that I'd snag something that would work for me. Most of them came out backlit and underexposed. But, after spending some time in Adobe Lightroom with my favorite image from the series, I ended up with this: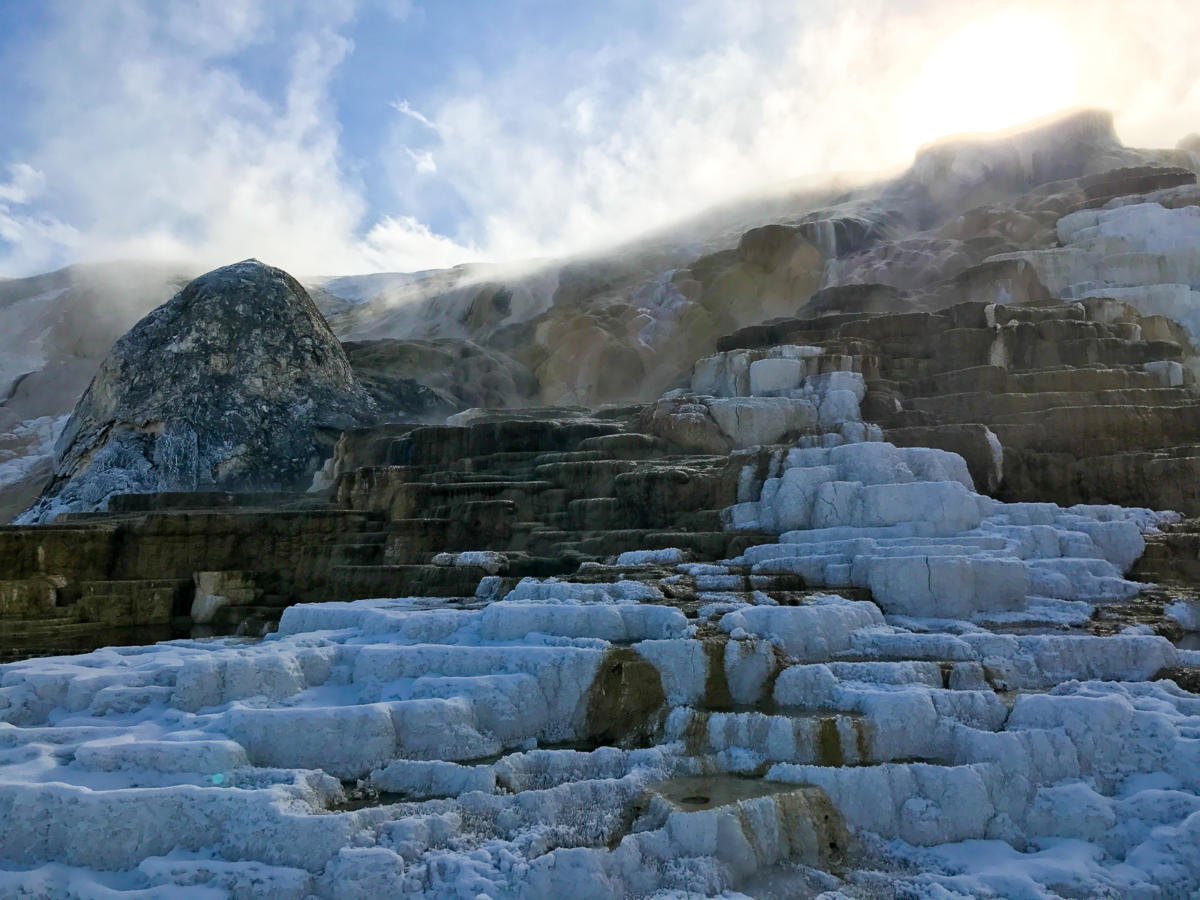 Not bad for not being able to see what the heck I was doing.
Use Portrait Mode in moderation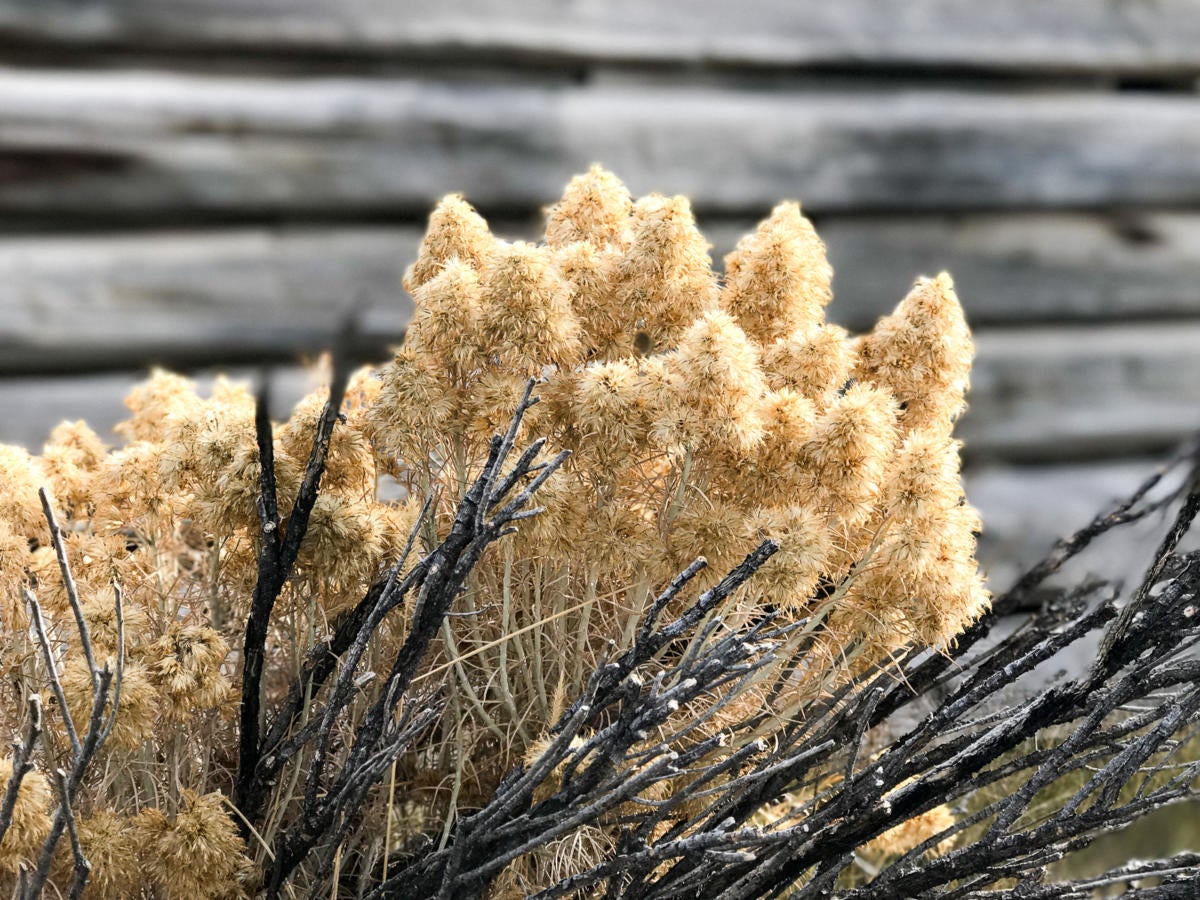 Portrait Mode on the iPhone 7 Plus is amazing! I love how much depth and drama it can add to a photo. One of the reasons I still use a dedicated camera like the Sony RX100 III is because of the bokeh effect you can achieve with it. Thanks to the iPhone 7 Plus' ability to ape this visual effect, I'm one step closer to traveling just a little bit lighter. That said, not every portrait benefits from the use of the effect. Here's an example: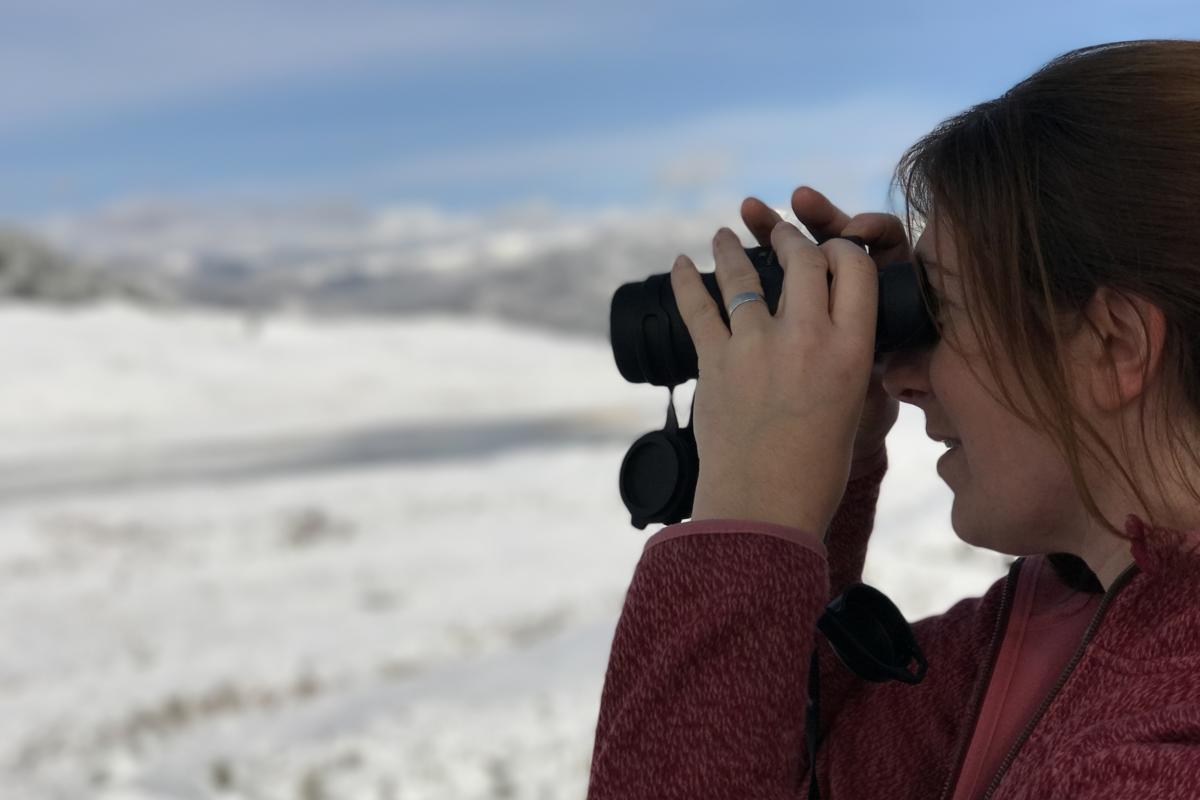 This shot of my partner, taken 20 minutes away from the Roosevelt Arch and the north entrance to Yellowstone National Park in Gardiner, Montana, captures the moment she spotted the park for the first time. But with the iPhone 7 Plus' Portrait Mode blurring out the background, the photo could have been taken in front of a snow drift and it'd likely look much the same. Now, check out the same shot with the bokeh effect removed: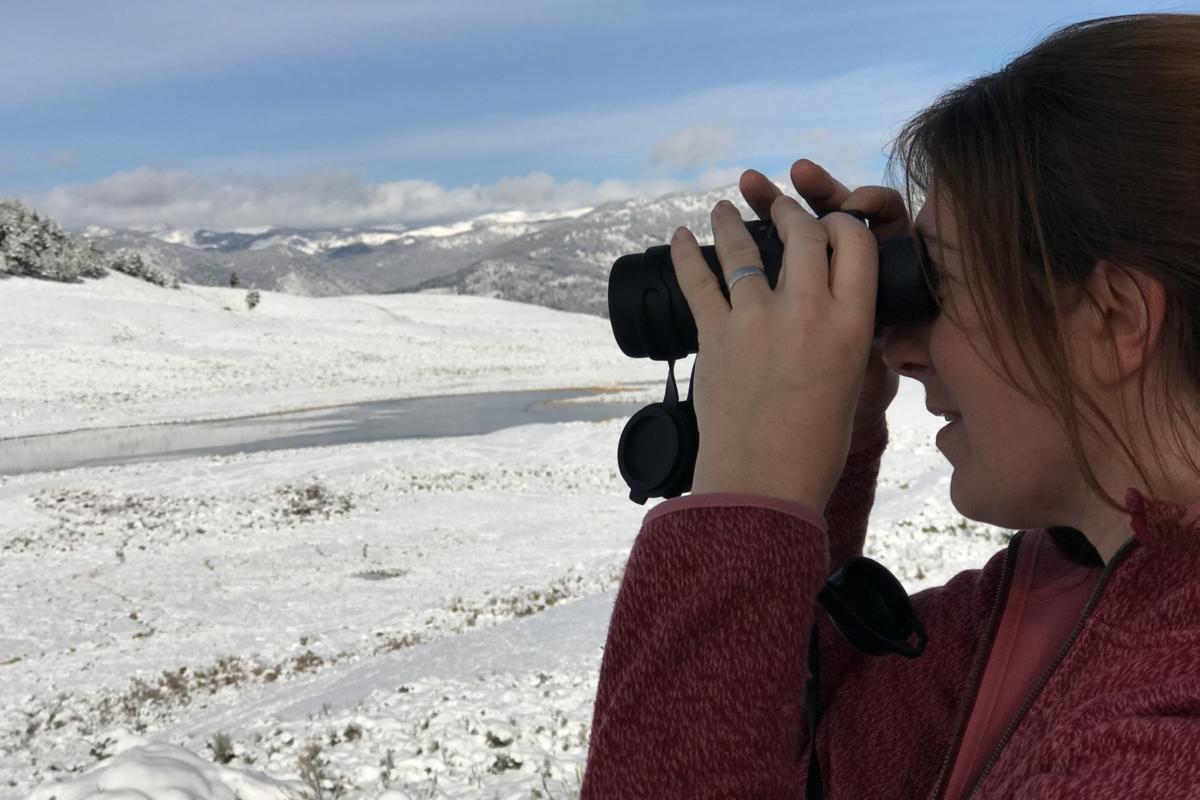 Here, you get a sense of the majestic landscape we were lucky enough to be travelling through. It helps to tell the story of where we've been and what we were up to.
Think about why you're taking photos—they're a huge part of how we communicate our life experiences online, share memories with our loved ones, and reminisce on happier times when things get too dark to bear. Just because you can do something cool to a photo doesn't mean you should do it.
Expose yourself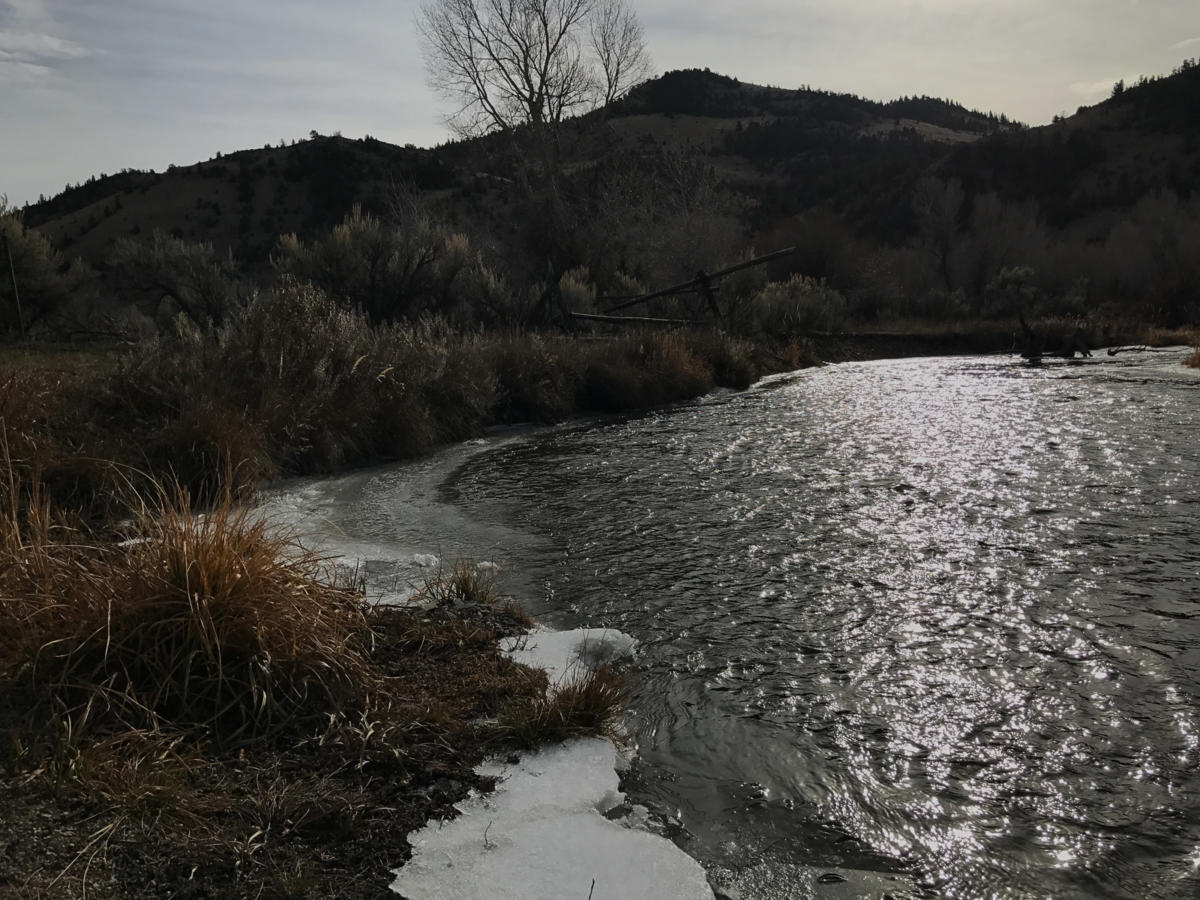 Light is a jerk. Too little of it and, without the aid of a tripod and long exposure, your photos will wind up looking like a grainy, pixelated mess. If you get too much light or it comes beaming in from the wrong direction, you can end up with a photo like the one above.
When I saw how underexposed this shot turned out, I was disappointed. We'd spent the day hiking around Bannack State Park, just outside of Dillon, Montana. Much of the day was overcast and threatening snow. But as we walked past the pond you see in the photo, the sun decided to make an appearance and put on a show, dancing light across the wind-kissed water. Happily, thanks to Adobe Lightroom, I was able to tinker with the image's exposure and color, transforming a cruddy shot into something I'm proud to put on display: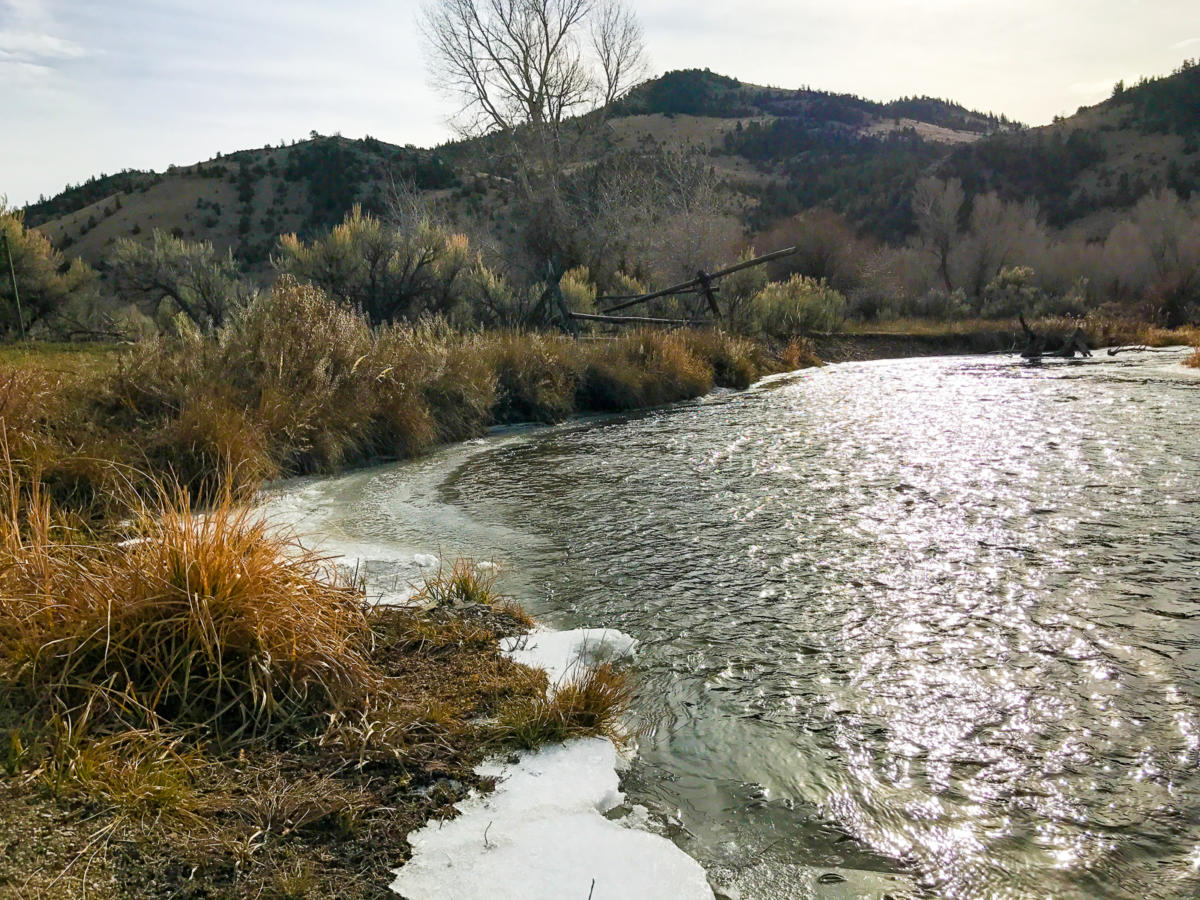 If you don't have access to Lightroom, don't sweat it—the iOS and MacOS Photos app allows you to adjust exposure, shadows and highlights, contrast, and the color saturation of your pictures. With a little practice, your shots will wind up looking a whole lot better.
Lens correction is your friend
On our first day in Montana, we ate had treated ourselves to a stupid-good dinner at Roost Fried Chicken in Bozeman before driving to our digs for the night at the Chico Hot Springs Resort in Pray. Along the way, as the sun set, I demanded my partner stop the car—the setting sun, surrounded by snow-heavy clouds, was just too pretty to pass up. Grabbing my iPhone SE with Moment's Wide Angle Lens attached to it, I snagged this: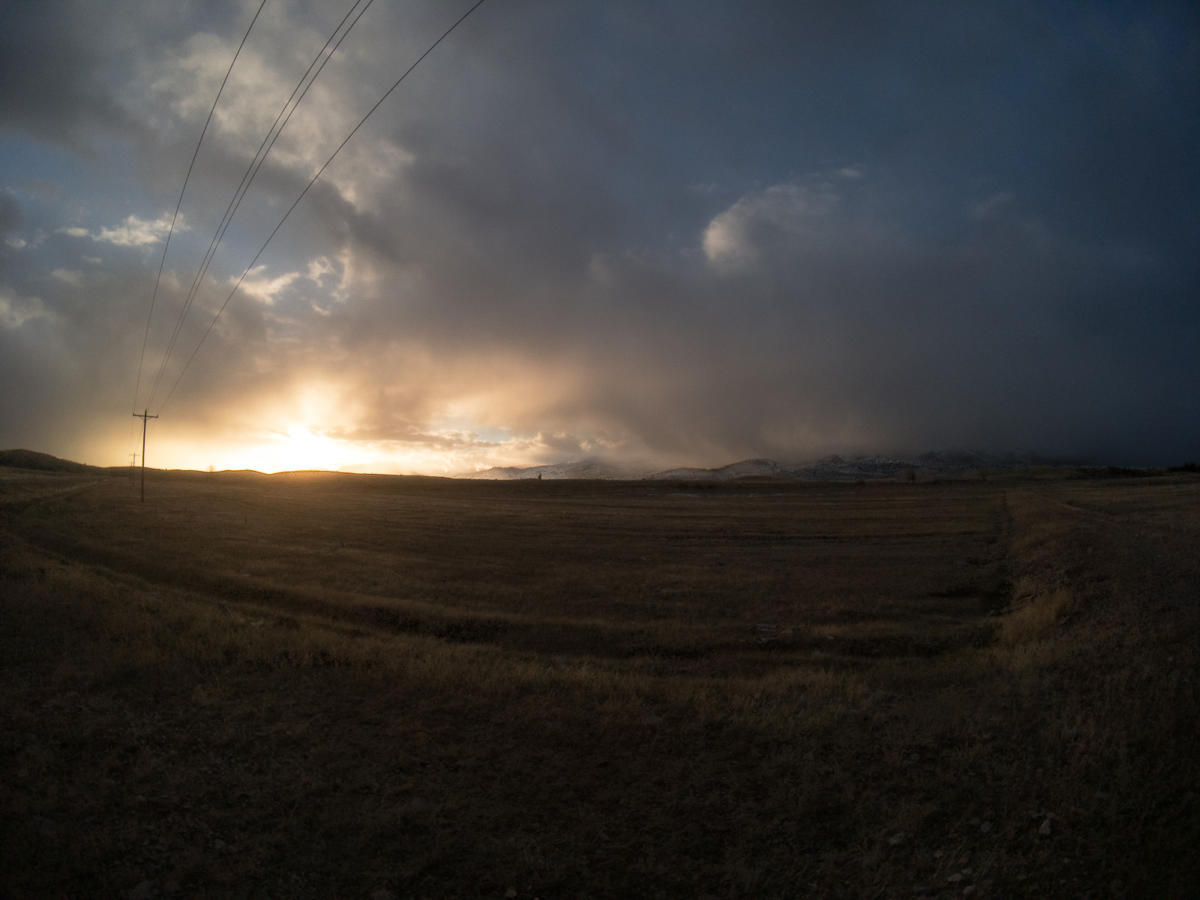 The good news is that the wide angle allowed me to capture a huge chunk of the landscape. The bad news is that because the lens' field of view is larger than what the iPhone camera sensor can see, the image gets jammed down the camera's throat and gets distorted along the way. The fancy technical term for this is lens or barrel distortion. But the result is that your images will come out all curvy and weird looking. Happily, Lightroom contains a software modules that allow you to correct much of the damaging effects that lens distortion can have on an otherwise beautiful shot. After noodling for less than five minutes, I was able to straighten my photo out so that it looked like this: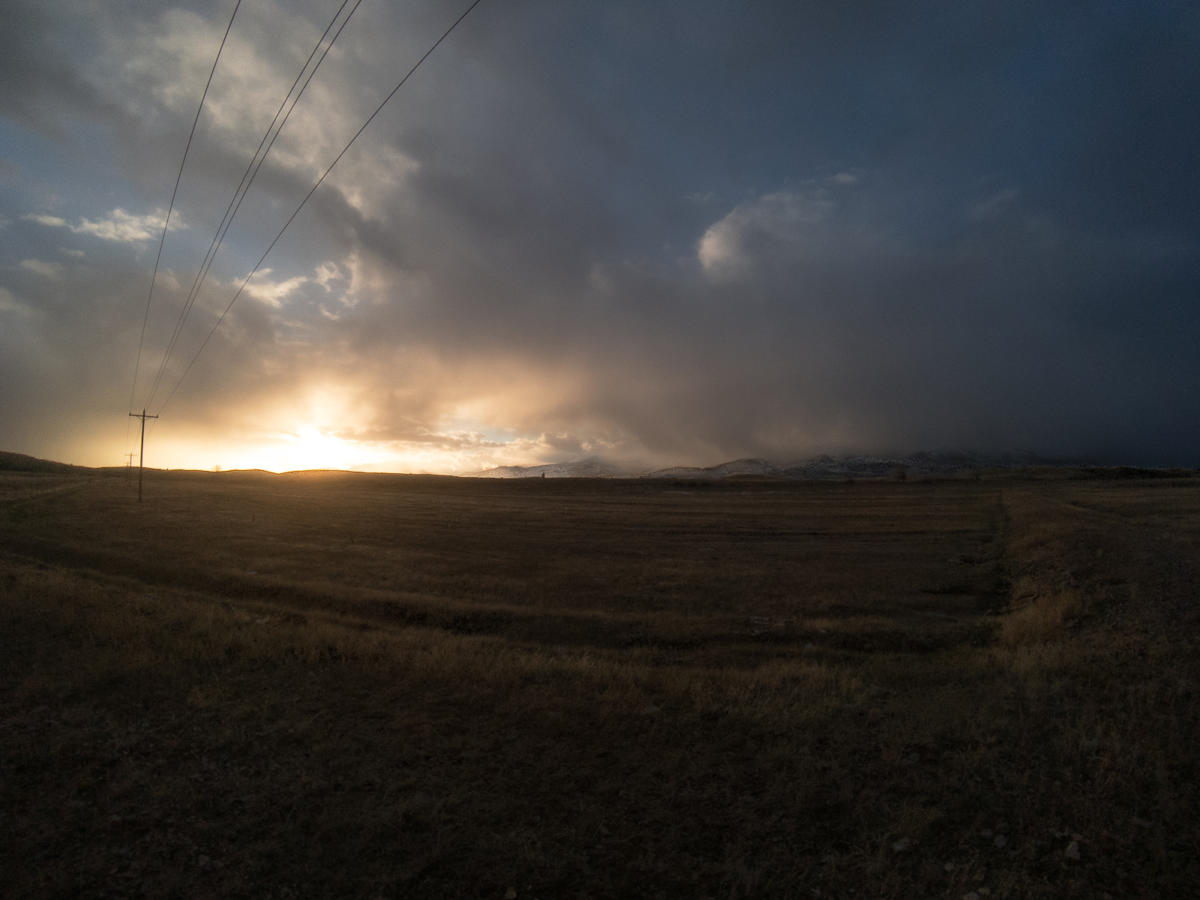 The difference is subtle, but a definite improvement. If you're passionate about the photos you take, even if you only get to take them on a casual basis, taking the time to learn about the hardware and software you use can pay dividends.
Step out of the shadows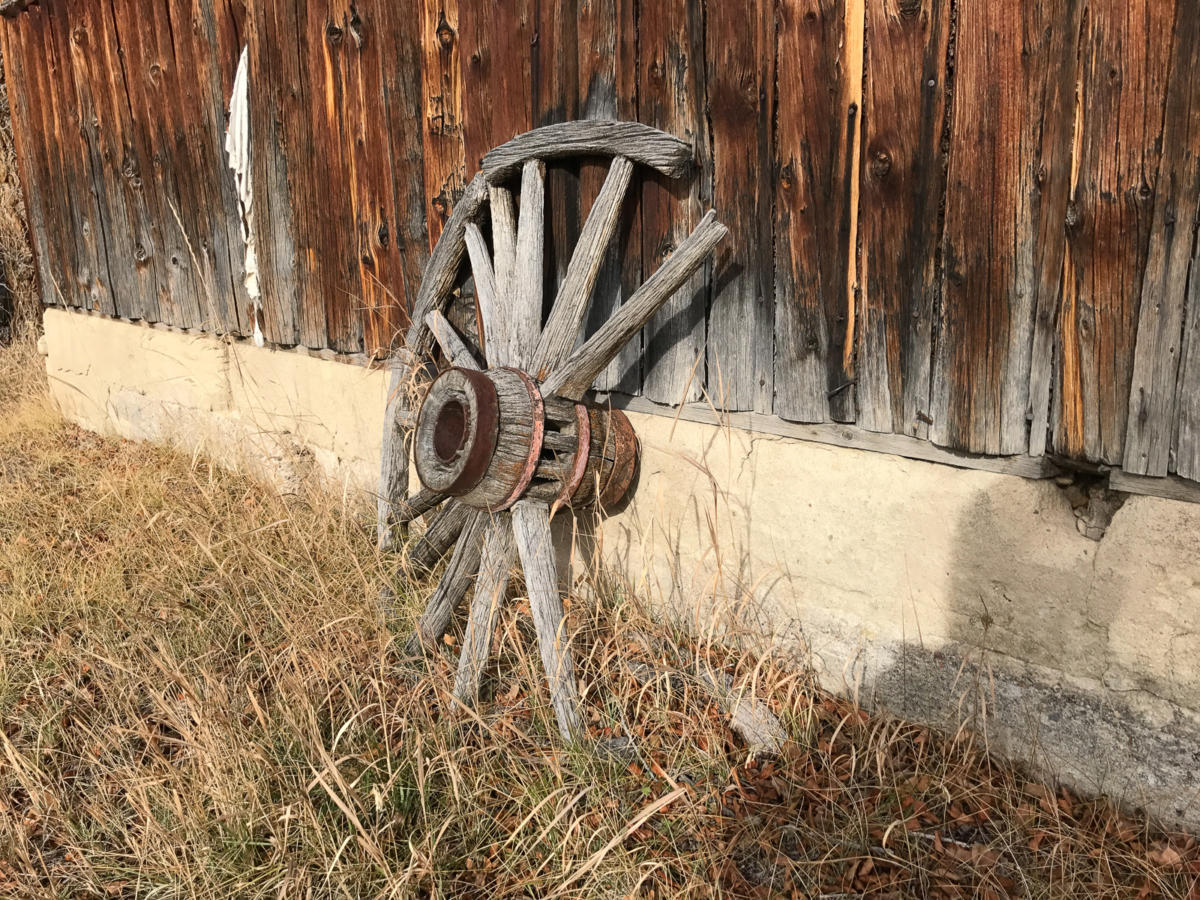 That's me in the corner. That's me in the SUN. LIGHT. Screwing up this photo. R.E.M. References aside, having the light behind you when you're taking a photo can be a double-edged sword. Sure, your subject will be well lit, allowing all the details that made you want to capture it in the first place to shine. But, if you're standing too close or if the sun or other light source is too low, you get a wicked silhouette of yourself and other junk that has no place in your photo gumming up the works. I spent years trying to photograph stuff at different angles or waiting until the lighting conditions were better before I stumbled across a simple solution to the problem—optical zoom: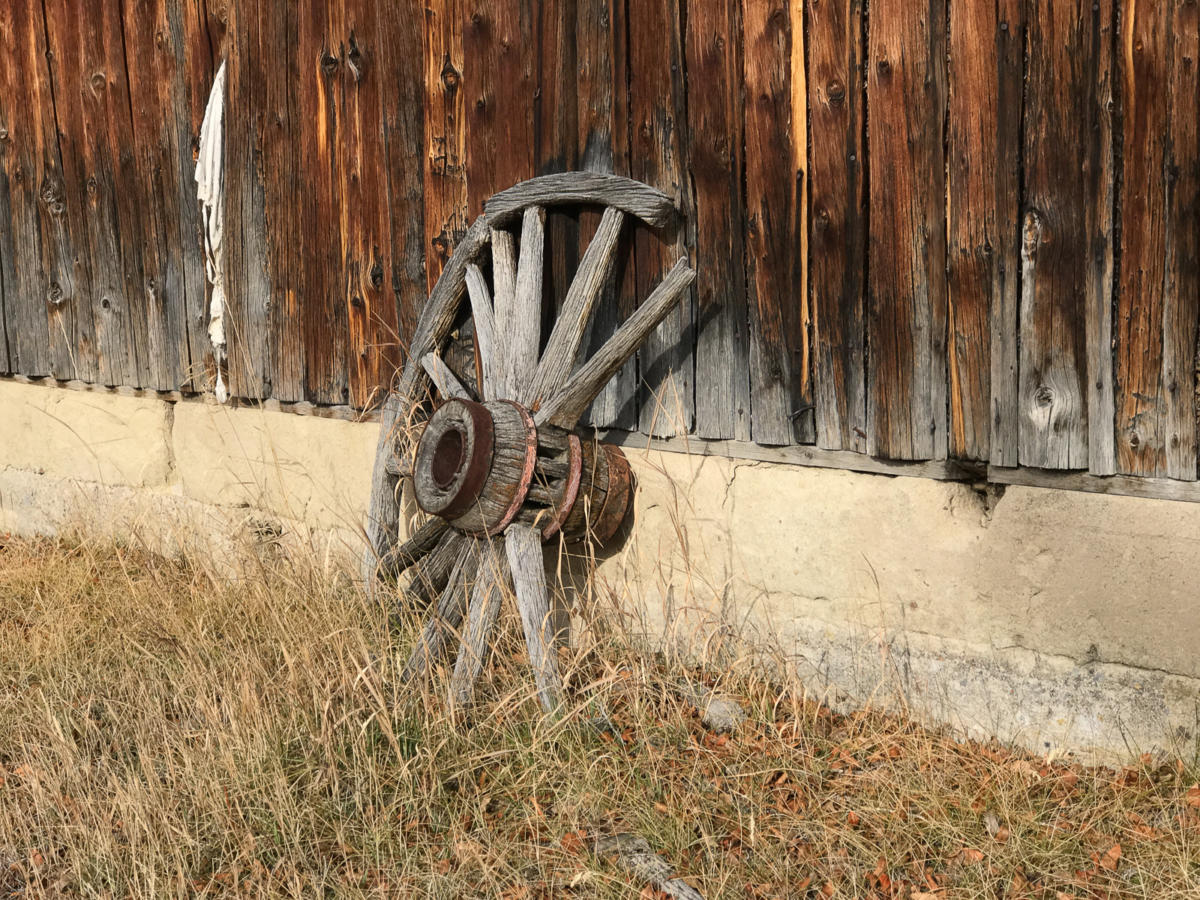 By standing further away from what you're shooting, you won't cast a shadow over it. It works a treat with the iPhone 7 Plus' telephoto lens or with a detachable iPhone lens like the ones Moment makes. Easy!
Enjoy yourself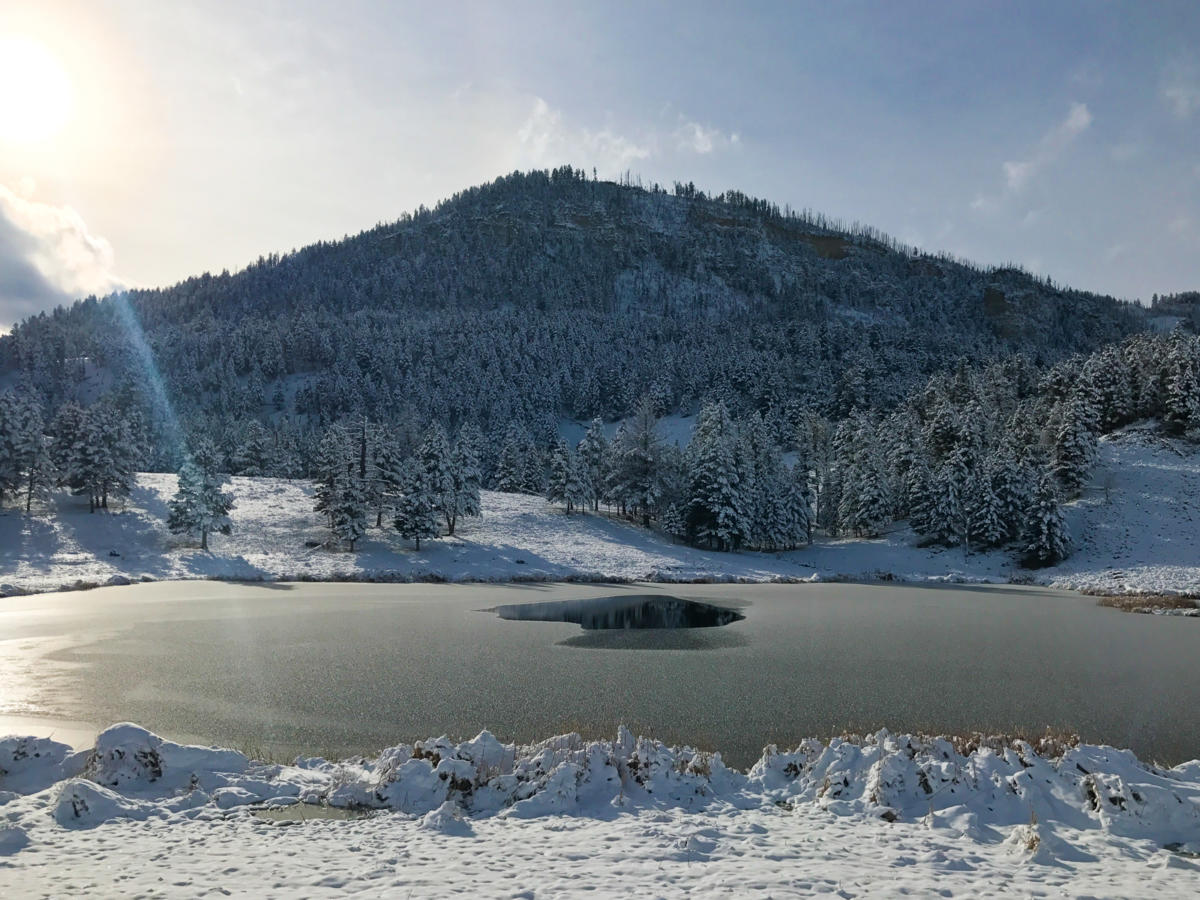 The most important travel photography tip I can impart to you is to remember to put your camera down from time to time. There's no sense in taking photos of the places you visit if you don't create amazing memories to go along with them. See the things, go to the places, and relax.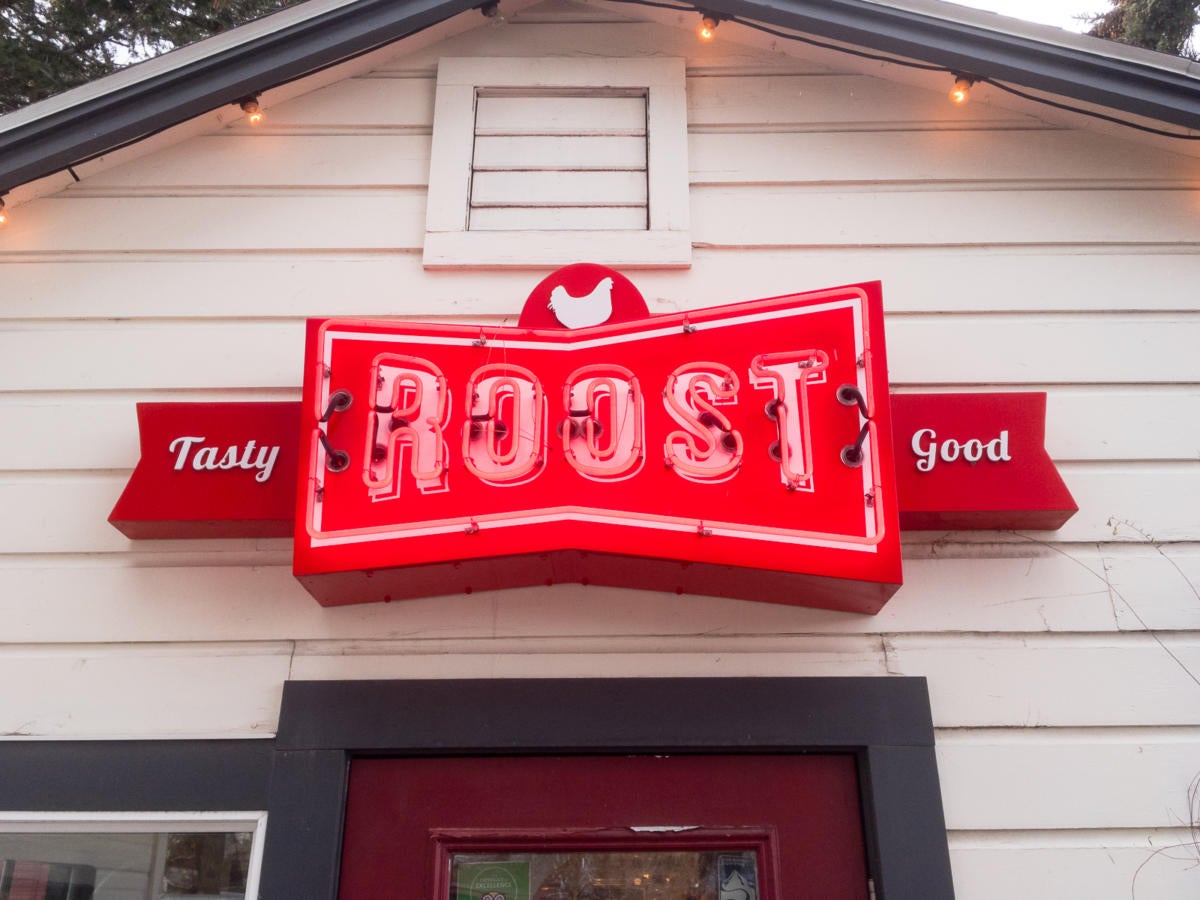 Eat new foods and, if you're so inclined, drink all the drinks (when we got to the Headframe Spirits distillery in Butte, we certainly did). Doing so will make the photos you bring home with you all the more rewarding.