At a Glance
Expert's Rating
Pros
Lightweight protection from water, dust, and other elements
Lighting port, headphone jack and Touch ID all useable while your iPad is in the case
Rugged enough to survive short falls onto hard surfaces and other casual abuse
Cons
Expensive
Blocks access to Smart Connector
Case's bezel can make it hard to summon Control Center
Our Verdict
Best Prices Today: Nüüd Case (9.7-inch iPad Pro)
At $130, LifeProof's Nüüd Case for the 9.7-inch iPad Pro isn't cheap. But if you look at the cost of the case as an investment against your tablet getting borked by exposure to water, dust or physical abuse, it's an absolute steal.
Weighing just under seven ounces, the Nüüd is surprisingly light, considering its 10.08 x 7.29 x 0.73-inch dimensions and solid polycarbonate, synthetic rubber and silicone construction. That the case's back is made from a sheet of thin transparent polymer is likely the main reason why it doesn't weigh a ton.
I'm not thrilled that the polymer is slick to the touch, but fortunately, the polymer backplate is slightly recessed. The rubber-coated bezel around it allowed me to keep a good handhold on the tablet while using it. The bezel's texture also kept the iPad Pro from sliding around in my lap when typing on it and while using it on a flat, slick surface.
Once your iPad is in the Nüüd, silicone membranes covering the tablet's speaker ports, a rubber gaskets around the case's bezel, and water-tight Lightning port and headphone jack doors ensure that your tablet is protected from water of depths up to 6.6 feet for up to an hour at a time. That it's watertight means that the Nüüd will keep dust and other nasty gunk out of your iPad Pro as well, making it safe to use in a wide number of challenging environments. LifeProof claims the case will also protect your iPad from a fall of around four feet, but I wasn't about to test that with my personal hardware. Sorry.
As its name implies, while the case protects your iPad Pro from the elements, the display of your iPad is left uncovered—nude, if you will. This allows for a user experience that is identical to tapping and swiping away at an iPad without a case—mostly. I found that bevel of the Nüüd that covers the area around the Home Button made it difficult to open my iPad's Control Center.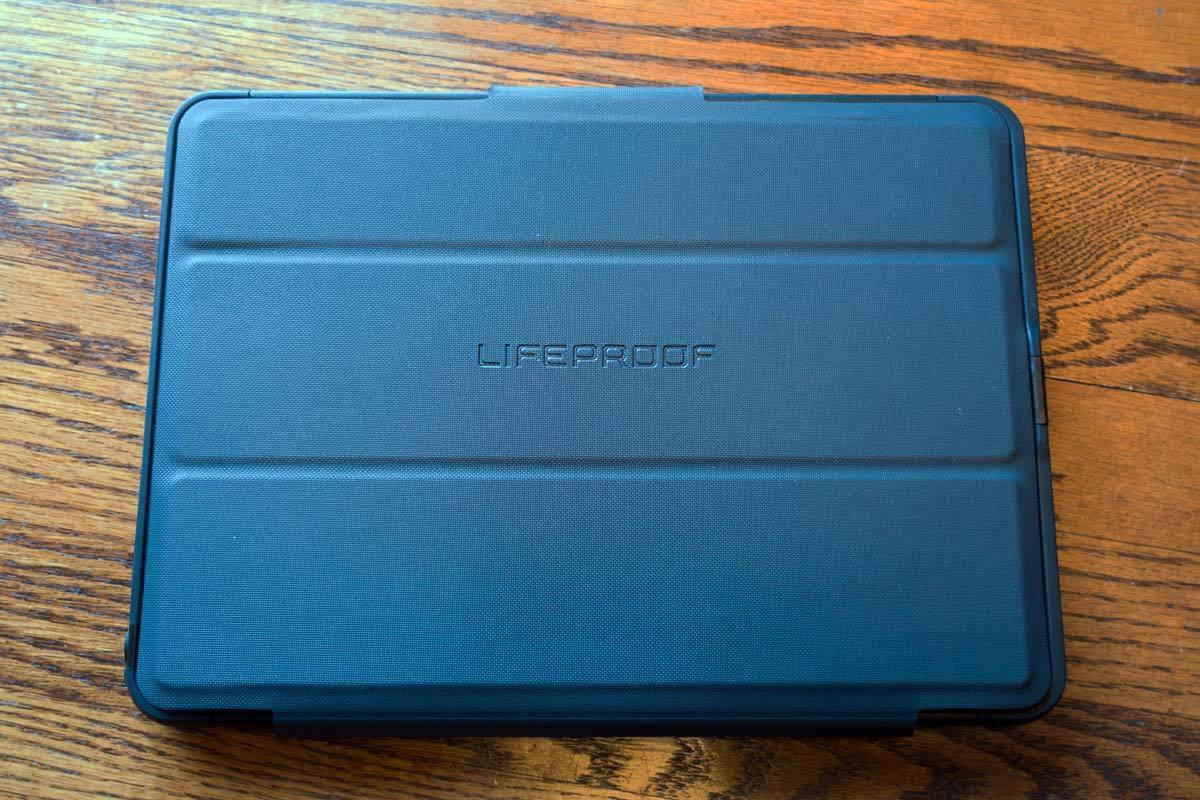 There were a couple of other issues with the Nüüd. First and foremost, the case prevents you from using the iPad Pro's Smart Connector. That sucks. It also sucks that the LifeProof Cover + Stand, the only display cover compatible with the Nüüd case, will set you back an additional $40. This wouldn't be so bad if the cover worked well as a stand, but I found it hard to keep my tablet standing up with it. Given the already steep price of the case, that's a tough financial pill to swallow.
Bottom line
While imperfect and expensive, LifeProof's Nüüd Case for the 9.7-inch iPad Pro provides excellent protection from the elements and physical abuse. If you're hard on your hardware, it's worth checking out.
Best Prices Today: Nüüd Case (9.7-inch iPad Pro)