While the iPad has certainly matured since its humble beginnings, it still has many of the same shortcomings it did at its debut in 2010. Even with productivity-minded accessories like the Smart Keyboard and Apple Pencil, the iPad is still a far cry from the super computer Apple's new tagline would have you believe it is. And you only need to look at the latest sales figures to see that people aren't into it as much as they once were.
Of course, Apple isn't resting on its laurels. According to oft-accurate analyst Ming-Chi Kuo, on the docket for this year is a 10.5-inch model with super-skinny bezels, pushing the 9.7-inch model to low-cost status and presumably killing off the iPad mini altogether. A move to a larger lineup would further solidify Apple's move to make the iPad more Mac than iPhone, but a third Pro model, however pretty it may be, won't be enough on its own to elevate the iPad to true professional status. If Apple wants to make the iPad the device that will one day replace the Mac as our go-to productivity tool, it needs to make some changes to the way we use it, not just how it looks.
OS excitement
Back when the iPad launched, the operating system it ran was actually called iPhone OS. It would become iOS a few months later, but the new name didn't change the fact that the iPad's underlying system was made for a smartphone.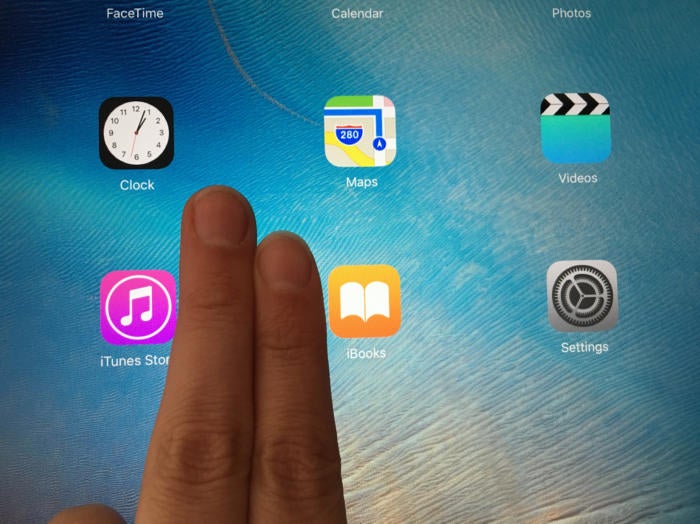 You can point to Split View, Slide Over, and Picture in Picture as ways that Apple has improved multitasking on its tablet, but for the most part, iOS on the iPad is still an upscaled version of the same OS on the iPhone. Apple has done a fine job with tacking on tablet-centric features to iOS, but it might be time for a ground-up redesign of the entire experience.
Getting rid of the icon grid would be a good start, but it's more than just aesthetics. The iPad screen presents a unique opportunity for Apple to reimagine the desktop OS without needing to reinvent the wheel. Maybe add functional widgets to the home screen, like a notepad or a calculator for quick tasks that don't require a full-screen app. Or a quicker app switcher designed to take advantage of the larger screen. The iPad has grown far beyond its humble roots, and there's no reason it still needs to run an OS that's primarily made for a smartphone.
USB-C the light
While the Lightning port has served iOS devices well since its introduction in 2012, the rise of USB-C has taken away much of its reason to exist. USB-C is just as advanced and versatile as Lightning, and while it may be ever so slightly thicker, it makes a lot of sense to put one on the iPad.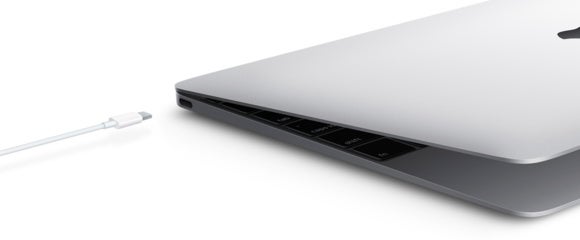 Apple already sells a Lightning-to-USB-C adapter for powering the iPad with a 29W adapter (the one that comes with the 12-inch MacBook), but fitting the Pro line with a USB-C port would align it more with the MacBook and open the iPad to a wider range of accessories, hubs, even monitors. Apple would never dream of limiting the Mac with a Lightning port, so if the iPad is ever going to become our primary computing device, it might need to make a clean break. There would be some grumbling, but the transition wouldn't be so difficult, especially if Apple started allowing desktop drives and other accessories to intermingle with iOS.
Pencil pusher
Apple Pencil is a remarkable way to draw on your iPad's screen, but where other tablet styluses are generally meant to simplify actions and navigation, the Pencil is specifically made for artists. As such, Apple hasn't yet tapped into its full potential.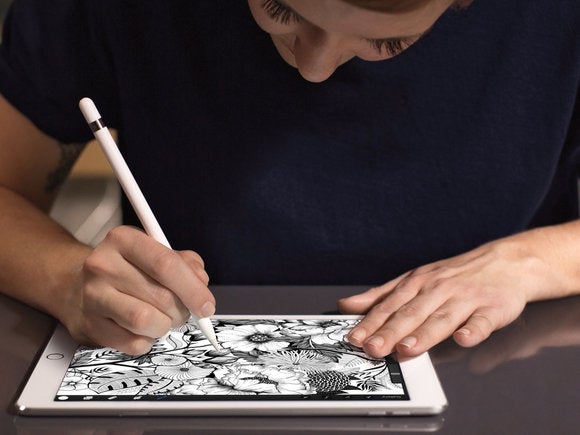 The Pencil doesn't have to just be a drawing tool. Apple could implement Inkwell-type handwriting recognition technology for writers or implement systemwide annotation, but even beyond that, it should embrace the Pencil as an input device. Much like the mouse is an indispensable tool on our Macs, the Pencil could easily become the iPad's go-to pointer, utilizing its own set of gestures and tricks to keep our hands off the screen and focused on the task at hand.
Magic Trackpad
Speaking of navigation, the most glaring omission with the iPad Pro is a trackpad. Of course, without an actual cursor, there's not really anything to control, but when you're sitting down with an iPad Pro and a Smart Keyboard, it's awkward to stop typing and lift your whole arm up to the screen rather than slide down to a trackpad.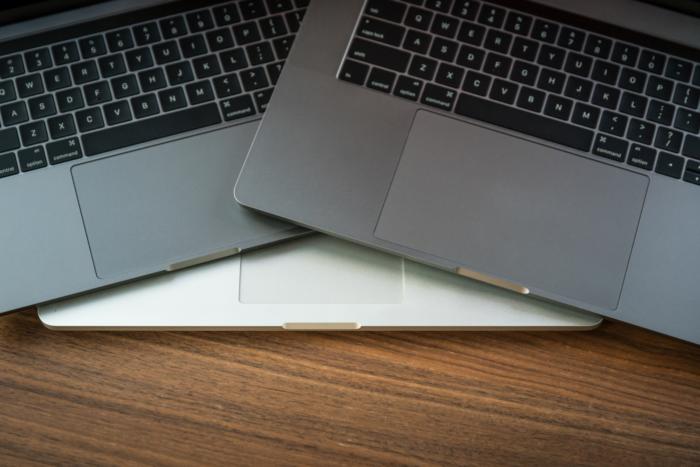 Now, it's unlikely that Apple simply slaps a permanent pointer on iOS, but Apple could implement a system that springs to life only when the user touches the trackpad. Maybe it's a standard cursor when text is involved and then more of a simple selection mechanism for menus, or maybe it's more of a Touch Bar type thing, but some kind of keyboard-based navigation would go a long way toward convincing people that the iPad is a real tool for professionals.
Get Smart
With or without a trackpad, the Smart Keyboard is a fantastic accessory, thanks in large part to the Smart Connector. Light, comfortable, and ergonomic, the Smart Keyboard is the perfect companion for the iPad (even if it is borrowed from the Surface), but it's hard not to imagine far greater possibilities for Apple's magnetic port.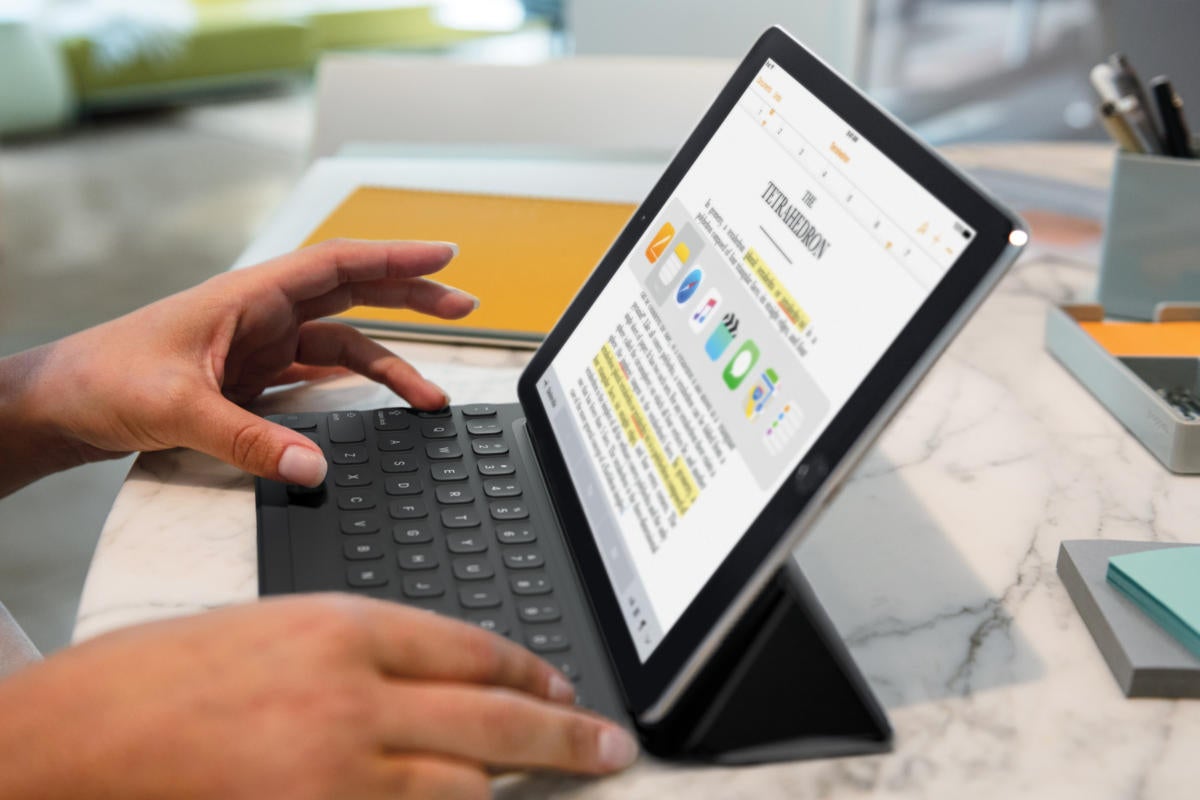 Just like the keyboard attaches to the iPad and expands its writing abilities, a line of similarly styled accessories could dramatically expand the way we use our iPad. There could be a DJ attachment for DJs that lets you create loops and scratch records, or one for gamers that brings customizable buttons and proper controls. Or a hub that lets you attach a monitor and an external drive. A keyboard is certainly the most logical use for the Smart Connector, but I don't think it's going to be the last one we see.
The iPad's genius has always been its simplicity and familiarity, but it might be time for Apple to start thinking about what it can do rather than how it should look. Because when we need to get serious work done, most of the times we don't care how skinny our bezels are.