At a Glance
Expert's Rating
Pros
Spacious internet-connected personal cloud storage
Add up to nine additional users with custom read/write permissions
View entire family's photo/video library from a single app
Cons
Can't mount entire Apollo Drive as a Mac volume
Clunky Apollo Utility app for Mac
Camera Roll backup changes original device filename
Our Verdict
The brainchild of storage experts Promise Technology, Apollo Cloud ($249 on Amazon) was designed with photo sharing in mind. Apollo Cloud combines a 4TB external hard drive housed in a white case with encrypted, always-on cloud connectivity and free apps for macOS, Windows, iOS, or Android devices. The handsome hardware is quiet and aesthetically complements existing Apple products.
Measuring 5.6 x 7.5 x 2.4 inches and weighing 2.64 pounds, Apollo Cloud plugs into existing network routers with the included gigabit ethernet cable, and there's also a USB 3.0 port on the back for transferring or backing up files to another drive. A white status LED on the front glows or changes colors based on current activity, but can be dimmed or disabled entirely from the app settings.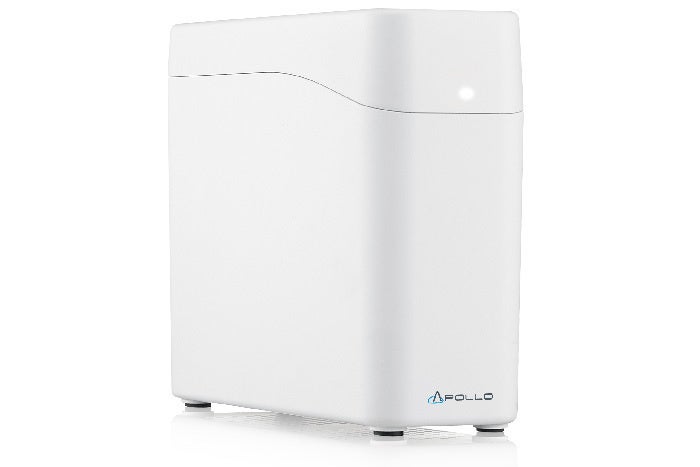 Once connected, Apollo Cloud automatically showed up on the network, and all you have to do to get started is create an account with an email address and password. The first person to register a device is the owner, who can then add up to nine additional users, each with their own private member storage areas with as much or as little space as you choose to assign them.
The beauty of this is that users can then share their storage with others, either as guests or with custom permissions. (Worth noting: Public file links are limited to 1GB, with a maximum file size of 30GB.) In my case, I set up accounts for every member of the family, configuring each device with automatic Camera Roll backups. With read/write access enabled, I could then view everyone's media in a separate folder, and import content into macOS Photos without needing each individual device.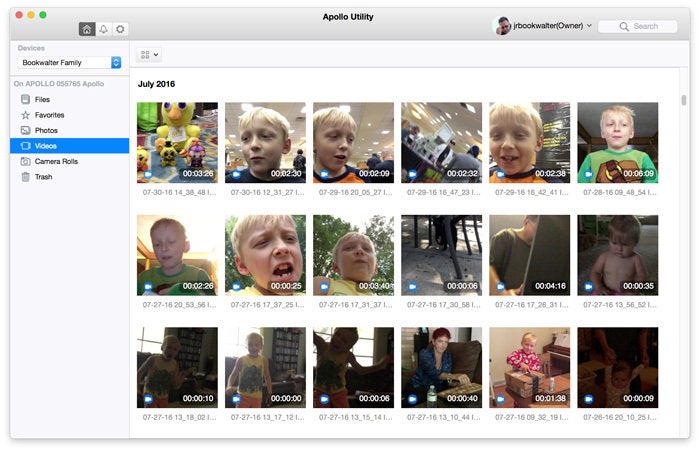 Your personal cloud
There are a couple wrinkles with this strategy: First, Apollo Cloud doesn't retain the original IMG_XXX file name when backing up a device, instead replacing it with a seemingly random series of 32 letters and numbers. Second, there are self-imposed limitations on how files can be accessed from the Mac, which requires the often-clunky Apollo Utility application.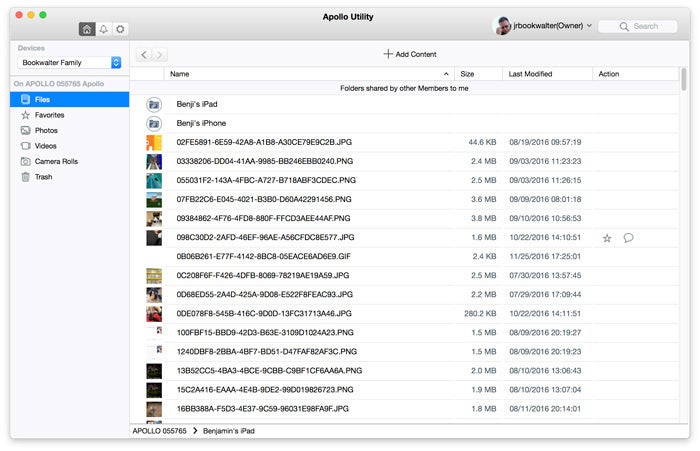 For example, there's no way to mount an entire Apollo Cloud drive on the desktop, where it can be accessed like a normal Finder volume. This is perplexing, considering the device offers mounted SMB shares for use with Time Machine, as well as Apollo Anywhere, an isolated partition available to all users.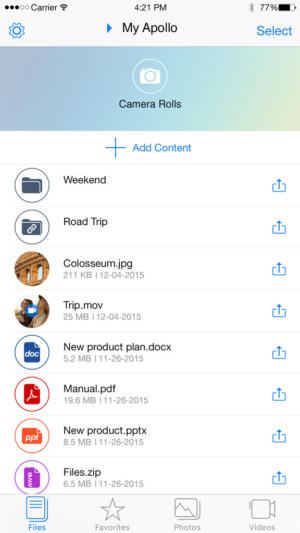 On the plus side, you can drag-and-drop files to or from Apollo Utility, as well as use keyboard shortcuts to copy and paste. By default, Apollo Cloud adds a sync folder on the desktop, which can be used to create your own personal Dropbox where the same data resides on your computer and available from cloud storage.
The apps feature one-click options for viewing all photos or videos stored on the drive sorted by descending date, which includes those shared by other users. Video playback on iPhone and iPad was quite fast and looked good even when transcoded to 720p, which is done from the device side on cellular connections to optimize data consumption.
Bottom line
With no monthly fees, Apollo Cloud makes a compelling alternative to iCloud Photo Library, especially for families who want to back up photos and videos from all their devices in a central place.