We've heard the refrain over and over again: music is in Apple's DNA. It's been uttered regularly by Tim Cook, and even if Steve Jobs didn't put it in exactly those words, it was clear from the direction he steered Apple—introducing products like the iTunes and the iPod—how important music was to both him and the corporation he headed.
But even as the company continues to push its Apple Music venture, there are a few places where Apple would be better served by re-examining the way it approaches music. From services to software to hardware, Apple's gotten pretty comfortable about where it stands with music—but not necessarily because it has the best solutions out there.
Fix iTunes and Music
A year and a half ago, I made the argument that Apple should break up iTunes, preferably with at least the same level of vigor with which the U.S. government approached Ma Bell. The desktop software has become a morass of half-forgotten features that have accumulated over its long lifespan.
In part, I understand why Apple hasn't yet targeted the app for revamping. For one, I have to imagine that fewer people listen to iTunes on their Macs these days. Most folks are probably more plugged in to their smartphones while on the go, and when you're at home you might have a Bluetooth speaker, a stereo system, or wireless options like Sonos. Additionally, none of the Macs that Apple currently sells comes with speakers worth writing home about, and I couldn't even find traditional computer speakers in Apple's online store—everything there is wireless. And, of course, the free and integral nature of iTunes has effectively killed any serious competition on the Mac; there's little incentive for Apple to improve iTunes when it's the only game in town.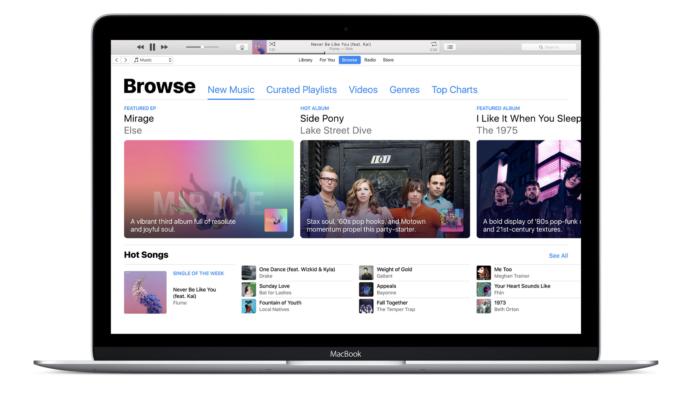 And though it's gotten more attention, the Music app on iOS is no great shakes either. It's riddled with confusing interface decisions (having to scroll down for the Up Next queue and shuffle/repeat buttons), sometimes frustrating integration with Apple Music (especially if you don't want to use Apple Music), and the removal of other features (no more Genius Playlists?), among other flaws. At least, unlike iTunes on the Mac, there's a little more room for competition, though mostly from streaming services.
So maybe it's time to go back to the drawing board for both of these. Just as Apple created a Photos app on the Mac and iOS that (mostly) brought parity to both platforms, launching an effort to create a Music app on both Mac and iOS, with similar features and UI, could put those offerings back at the top of their game.
Improve AirPlay
AirTunes was impressive when it launched back in 2004, but its rebranding as AirPlay in 2010 expanded its usefulness by integrating with iOS and the Apple TV. In the intervening years, it's lost a bit of its cachet, thanks to competing technologies like Google's Cast and Sonos's wireless music system.
It also never quite took off in the peripheral market, thanks to often buggy implementation and high prices. Some may argue the respective sound quality of Bluetooth speakers vs. AirPlay speakers, but the truth is that Bluetooth speakers are cheaper and—in my experience—more reliable. If you're willing to pay a little more, you can find one with very good sound, and you could always step up to a Sonos system.
So perhaps it's time for an AirPlay revolution. At the very least, Apple should focus on giving AirPlay bulletproof reliability. AirPlay is a cool technology, but it's languished as streaming music from the Internet, rather than a local library, has become more popular. Then again, maybe Apple should consider getting into the hardware market themselves.
Make a speaker
Apple has made a few forays into the speaker market over the years: it sold computer speakers for Macs, occasionally teaming up with Harman Kardon, and of course made the much-maligned iPod Hi-Fi more than a decade ago. But recently it's stuck with headphones, from the iPod earbuds to AirPods, and now the entire Beats brand as well.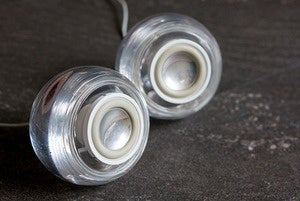 Beats does sell a single Bluetooth speaker, but it might behoove Apple to make a larger push in wireless speakers instead of just licensing AirPlay to other manufacturers—especially if that speaker would work out of the box with Apple Music. Granted, perhaps it would be more effective to just snap up Sonos—especially if Apple could find a way to integrate Siri.
Then again, Apple doesn't have to do any of this; it can simply keep on trucking the way it's been. But for a company that claims music is a part of its genetic makeup, it's been awfully focused on only a very small piece of the overall picture.