The Apple TV is a solid product, but it doesn't do a whole lot more than rival streaming set-top boxes on the market. But there were big plans for the device, according to a new Bloomberg report. Some of those plans are still on the roadmap, like an upgraded device that can stream 4K content. Others, like a skinny bundle of TV networks that could replace a cable subscription, seem like a lost cause.
Apple just hired former Amazon Fire TV chief Timothy Twerdahl to take over Apple TV marketing, freeing former marketing head Pete Distad to make content deals for the device. This move is a promising one, indicating that Apple knows the TV needs some work.
But Bloomberg's unnamed sources, who include current Apple engineers, say Apple had a slate of plans that fell through:
A coaxial port to stream live TV to the set-top box, which was scrapped after Apple couldn't work out deals with cable companies
A personalized home screen, something akin to the TV app but with totally customized recommendations
A bundled gaming controller
Voice control for the TV itself, not just the remote
The biggest missing piece is support for 4K content, which is becoming more prevalent. Bloomberg's sources say Apple could have future-proofed the fourth-gen version with a faster processor for streaming 4K, but didn't want to sacrifice its high margins by paying more to make the device.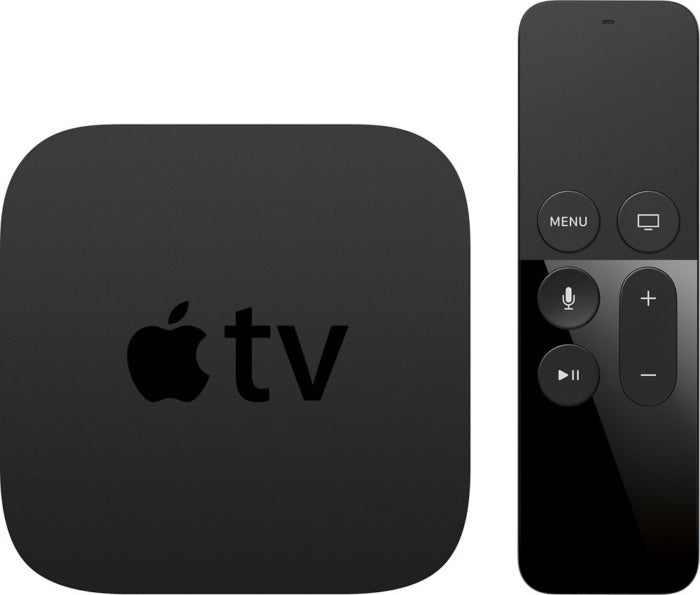 Up next: 4K and originals
So now Apple is turning its attention to content to differentiate the TV. The skinny bundle is an unlikely option, though Apple has other ideas. This spring, the company is releasing two original shows on Apple Music. It's also in talks with content makers and production companies to distribute their work or outright buy them, according to a Thursday report from The Financial Times.
Apple reportedly had serious discussions with Ron Howard's Imagine Entertainment to distribute Imagine movies and shows with an exclusive window. "The discussions fizzled out" after CEO Tim Cook and software/services chief Eddy Cue got involved, the FT said.
This isn't the first content deal to fall apart—Apple reportedly was interested in acquiring Time Warner, which would have brought HBO and CNN into its fold, but that didn't work out either. Now AT&T is nearing a merger with Time Warner.