Instagram has become something of an art form. To avoid cluttering your friends' feeds, you have to pick the best photo from a day or an event, the one that perfectly encapsulates the experience. Then you artfully edit the image by choosing the perfect filter and tweaking it in advanced options. A sardonic or heartfelt caption rounds out the post, which you then share and wait for the likes to come rolling in. But today, Instagram is changing the game.
You don't have to share just one photo per post anymore. In an update rolling out for iOS and Android users Wednesday, Instagram is lifting its limitations with multiple images and videos per post—up to 10, to be exact. This is a feature that Instagram actually launched two years ago, but was previously only available to brands.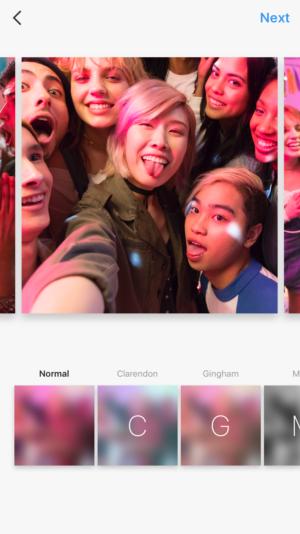 You select a batch of photos or videos (or Boomerangs!) just like you would select photos from your Camera Roll to send in a message or email. Instagram is giving you full control over the carousel's presentation—you can rearrange the order and apply a filter to the entire post or individual filters to each photo and video. There are two rules: Each post has just one caption, and the entire bunch is cropped to Instagram's signature square format.
An album post will be marked with a new icon that looks like a stack of photos when it shows up on your profile page. It will show up in your friends' feeds with blue dots at the bottom, so they'll know that the post has multiple images or videos. To view the entire post, just swipe from left to right.
Moving fast
Instagram is rolling out new features so quickly that it's clear parent company Facebook is trying to keep the app's 600 million monthly active users from getting bored and using a different photo-sharing service (like, say, Snapchat).
Instagram is also solving two problems with the gallery feature: First is the need to use a third-party app to create collages of photos from an event. Instagram has its own photo-stitching app, Layout, but that requires you to jump out of Instagram. Galleries keep you in the app, and imagine how much time you could spend creating the perfect carousel of photos and videos. The second issue is feed spam, or when a friend posts several images one after another.
Instagram's new photo albums are going to dramatically increase the amount of time people spend in Instagram. Bonus: Snapchat doesn't have this feature yet.