These days, keeping up with games can be a full-time job. So how do you separate the signal from the noise, the wheat from the chaff, the Temple Runs from the Temple Jumps? Allow us to help by regularly selecting a game You Should Play.
We've all been inundated with the query since Frozen came out a few years back, but yes: in fact, I do want to build a snowman. And there's an iPhone and iPad game that lets me do it all year 'round without the need for heavy gloves and a coat.
A Good Snowman is Hard to Build debuted early in 2015 on Mac, launching with an inventive promotion that tied the daily price to the current temperature in London. The iOS version didn't launch with the same amusing sales hook, but at least this relatively short and sweet indie puzzler feels right at home on touch devices. And if you ever get the urge to roll around some digital powder, it's right there in your pocket.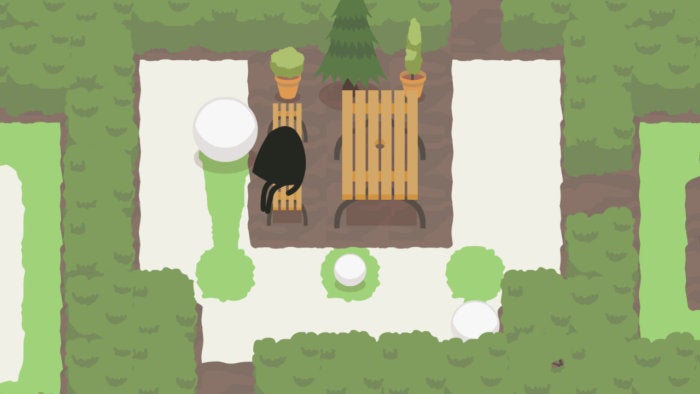 However, it's not just a snowball-packing simulation: A Good Snowman is Hard to Build is actually a puzzle game, and a nicely tricky one at that. Building what the title pegs as a quality snowman—three perfect balls of snow, stacked up largest to smallest—is no easy or straightforward task when rolling them around the snow-covered yard only makes them grow larger. Finding the right order of rolls, not to mention the proper destination for each, requires a fair bit of experimentation.
So, it must be asked: Do you want to build a snowman? You do? Great. Here are three reasons why A Good Snowman is Hard to Build is… well, rather good.
Smart snow play: Great puzzlers are often built from simple mechanics and rules, and that's definitely the case here: A Good Snowman is Hard to Build has a straightforward premise and just a couple of limitations to keep it focused. With three starting balls of snow, you must roll them into position to create a proper snow pal in each area of the sprawling garden. You can't pick up the balls or even pull them: you can only roll them ahead with a push.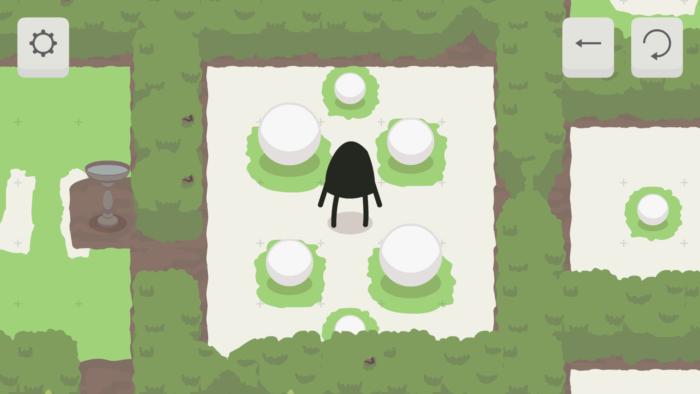 And since each snowball grows larger (up to the maximum size) when rolled over snowy grass, the challenge is to sort out the right order of pushes needed to ensure that you get them all together and correctly sized to complete the snowman. Or multiple snowmen, as later puzzles deliver. It's a really clever approach, turning the familiar act of snowman-building into a tactical challenge, and the results are delightful.
It's absolutely adorable: What helps make the game great is its sumptuous look: the beautiful, cartoonish garden and the minimal art design are very inviting. Your character is a labeled a monster and looks like a pitch-black gumdrop with limbs, but is humanized when it scratches its head, sits on a bench for a snooze, and hugs the snowmen when tapped.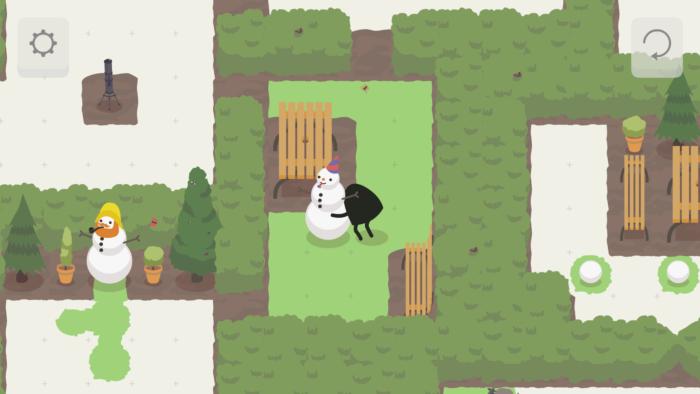 Even the snowmen themselves are a delight, each popping to life with a name and specific decorations when completed. Add in ethereal music, and the game's look and sound really give life and heart to the premise.
More than meets the eye: A Good Snowman is Hard to Build isn't a massive experience, but there's a little more to it than expected. Unless you're really stymied by the puzzles—which can certainly happen—you'll probably run through all the core puzzles within a couple hours. You can also try to earn a butterfly in each area by completing each puzzle without exiting the area: some puzzles have multiple entrances that can make them easier (by looping around through other areas), but you're rewarded by avoiding that advantage.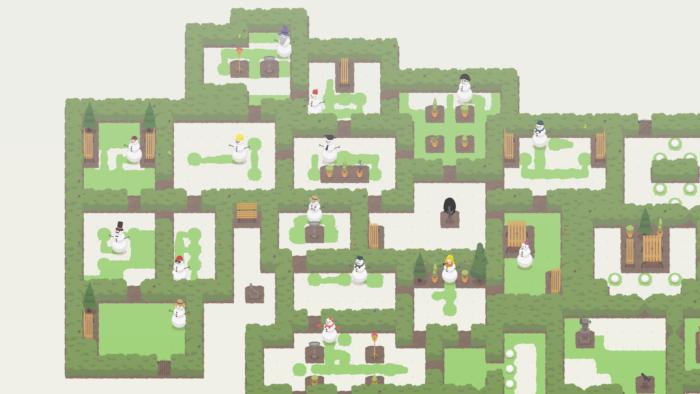 And then there's a dreamy little twist at the end, too. I won't spoil it, but it's a nice treat once you've completed the main game. If you're wishing for snow—or want to play without leaving the warmth and comfort of your home—A Good Snowman is Hard to Build is a perfect winter (or spring!) pick.